Pace International loves to hear from our students about their experiences in their studies, on campus, and living abroad! That's why we've created the International Student Spotlight. Each weekly Spotlight features an international student that is highlighted in both our newsletter and website. Read all about them below!
Are you a current Pace International Student interested in having your own Spotlight? If you'd like to participate, please email Dayana Mendoza at dmendoza2@pace.edu.
This Week's Spotlight
Meet Fiemmi from India!
Image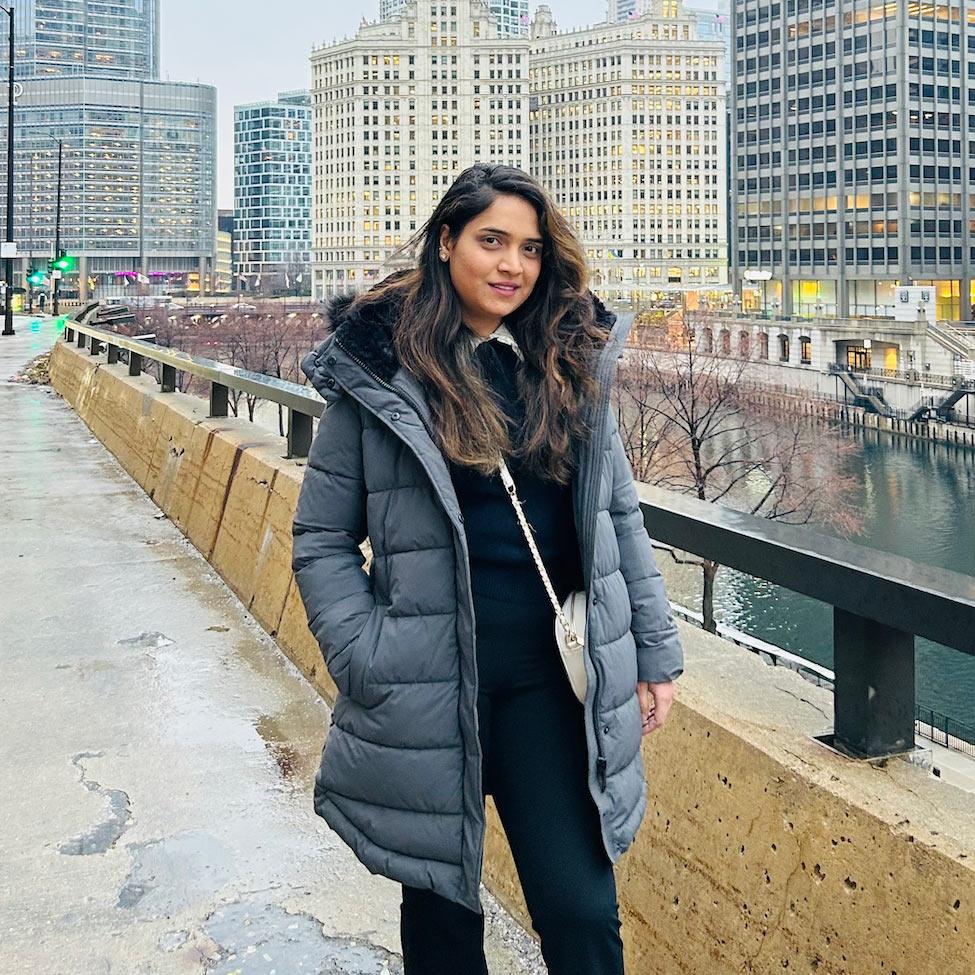 Fiemmi is a Graduate student pursuing her Masters of Science in Marketing, with a focus on social media and mobile marketing. Outside of English, she also speaks French, Hindi and Marathi! When she's not studying at Pace, Fiemmi likes to travel and explore around New York CIty. Her favorite spot in the whole city is Broadway and "the Edge" to see the most breathtaking view of the city.  She takes pride in having a remarkable record of visit each and every state! But from all her travels in the US, her dream destination to go to is Milan, Italy. Speaking of Italy, Fiemmi's favorite go to recipe is Basil Butter Pasta. Feel free to try it out and let her know what you think!  In her free time, she also enjoys binge watching the TV show Riverdale, and listening to music. The most recent music that Fiemmi has been listening to on repeat is Always Remember Us This Way by Lady Gaga. Her favorite holiday is Christmas time in the U.S. and abroad, it holds a special place in her heart! In the future, Fiemmi is looking forward to her upcoming graduation in the spring.  Convocation in May is when she will have the joyous moment to celebrate all the accomplishments she had made in her time at Pace with her family!
Fall 2023 Spotlights
Meet Arshdeep from India!

Image

Arshdeep is a Graduate student pursuing his MS in Cybersecurity. Outside of English, he also speaks Hindi, Punjabi & Sindhi! When he's not studying at Pace, Arshdeep enjoys outdoors cricket and getting creative with T-shirt designing, you can also catch him grooving to lively Bhangra or challenging friends to a table tennis match. In terms of music, Arshdeep's favorite song these days is With you by AP Dhillon. His favorite food from his culture is the dish, Poha. Try your hand at making Poha at home! Arshdeep says, "whenever I get sudden hunger pangs, Poha comes to my rescue." However, aside from the kitchen and his studies, Arshdeep loves to explore and seek out new opportunities! He says he's excited to explore and visit cities like San Francisco, L.A., and Chicago in the United States and see the beauty of national parks like Yellowstone and Yosemite that are on his bucket list! This Fall, Arshdeep is excited to start his new academic journey here at Pace, excited to immerse himself in the vibrant environment of NYC, and to meet people from around the world. Who knows where we'll see Arshdeep off to next!