Spending time volunteering at different community organizations is an excellent way to both practice your English and make new friends in New York City. The ELI Student Life program offers many opportunities for students to participate in community service throughout the semester. Each 6/7-week session includes at least one volunteer activity. Whether we are cleaning parks, cutting hundreds of vegetables, or painting school murals - ELI students always have the opportunity to learn more about the city they are temporarily calling home by interacting with New Yorkers.
The ELI is currently working with the below organizations on a regular basis:
God's Love We Deliver
God's Love We Deliver improves the health and well-being of men, women, and children living with HIV/AIDS, cancer and other serious illnesses by alleviating hunger and malnutrition. The organization prepares and delivers nutritious, high-quality meals to people who, because of their illness, are unable to provide or prepare meals for themselves. ELI students spend time in the kitchen on select Friday mornings helping to prepare these meals on 3-hour shifts.
Image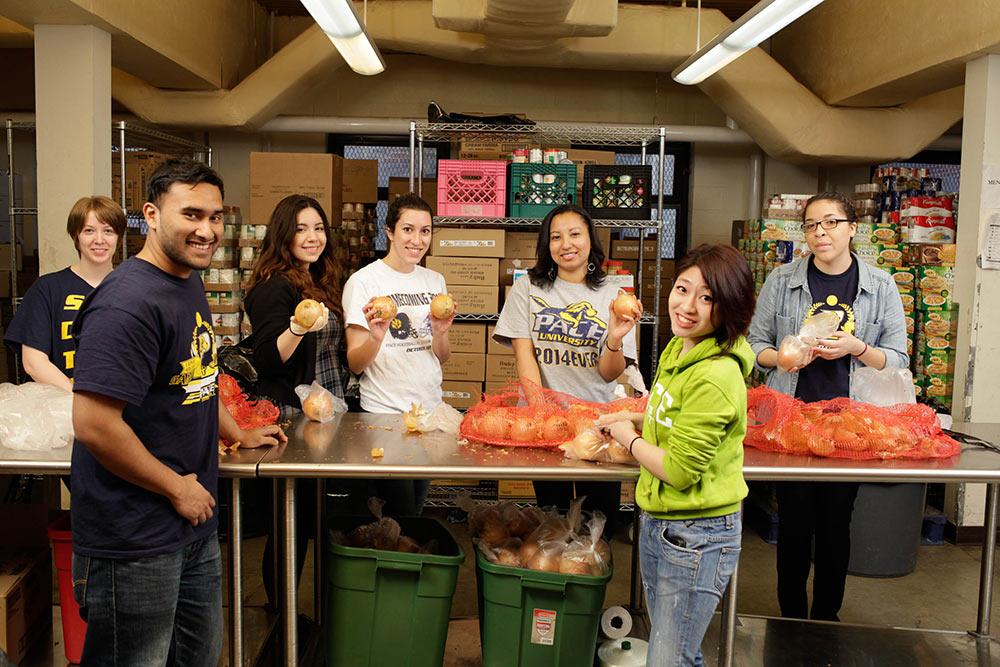 VISIONS Services for the Blind and Visually Impaired
VISIONS is a rehabilitation and social service organization that develops and implements programs to assist people of all ages who are blind or visually impaired to lead dependent and active lives in their communities and homes. ELI students help by serving meals at dinner time on select Tuesdays/Thursdays to clients at Selis Manor and chatting with the Seniors. They also visit a summer camp specifically for people with visual impairments and help to clean it before the camp begins.
KEEN: Kids Enjoy Exercise Now
KEEN provides one-to-one recreational opportunities for children and young adults with mental and physical disabilities. ELI students participate by spending a Saturday afternoon playing different sports and arts/crafts projects with the athletes.
Students also participate in other one-time projects arranged by the English Language Institute or citywide days of service offered by NY Cares. If you are an organization that would be interested in having student volunteers from the English Language Institute work with you please email the English Language Institute at eli@pace.edu