About the Course
Ideal for students who may be interested in a career in environmental conservation, this course will provide a feeling for the type of work that environmental scientists conduct. The ecology of suburban environments is often overlooked as more work is done in "pristine" areas. However, despite their higher levels of human influence, the suburbs support a diverse array of plants and animals. This provides a unique stage for study as there are extensive interactions between humans and nature in the suburbs.
To study this dynamic relationship this course will be divided into three sections: plants, animals, and habitats; environmental threats; and habitat management. Each section will include lectures, readings, and extensive field activities.
Objectives
Identify plants, animals, and ecosystems found throughout the lower Hudson Valley through the use of keys and identification Apps.
Analyze and understand threats to the suburban environment through field trips.
Measure the impacts of threats such as invasive species, water pollution, and habitat degradation.
Gain firsthand experience with the tools and techniques used by environmental scientists to study and protect this unique landscape
Course Enhancements
Field surveys for rare species.
Management of invasive plants.
Habitat restoration projects.
Image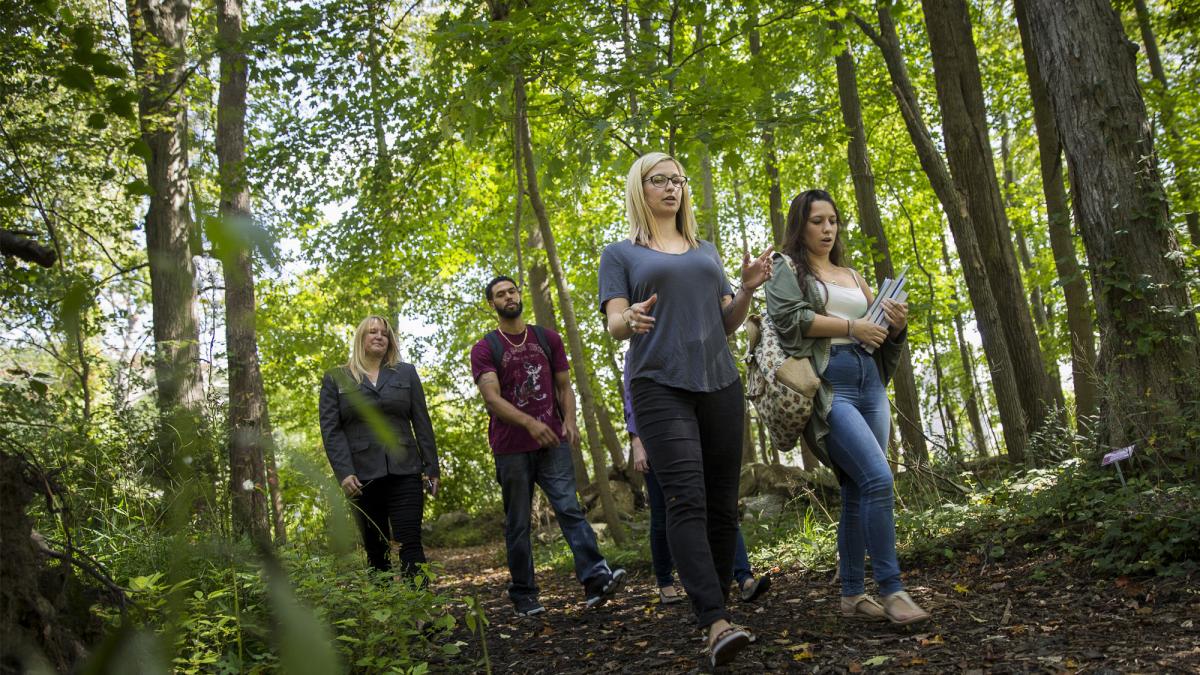 Sample Calendar
Week 1
Ecology of suburban areas
Analysis of extensive interactions between humans and nature in the suburbs
Field study exploration of local environment
Week 2
Study of environmental threats; and habitat management
Measure impact of invasive species and water pollution
Visit to local conservation organization to help address specific environmental threats