Mission
Our mission is Opportunitas. Pace University provides to its undergraduates a powerful combination of knowledge in the professions, real-world experience, and a rigorous liberal arts curriculum, giving them the skills and habits of mind to realize their full potential. We impart to our graduate students a deep knowledge of their discipline and connection to its community. This unique approach has been firmly rooted since our founding and is essential to preparing our graduates to be innovative thinkers who will make positive contributions to the world of the future.
Pace will always seek to relate its programs of professional education to the most important currents in those professions, capitalizing on its location in and around New York City to offer students real-world experience through internships and co-operative work experiences, using community service as a learning tool and employing problem-solving and other teaching techniques that reinforce the relationship between a student's university experience and professional challenges and satisfactions.
The University is committed to diversity in both its educational and work environments by providing equal educational opportunity and a commitment to hiring and retaining a diverse and exceptional faculty and staff.
Meet the Provost
Joseph R. Franco, PhD
Image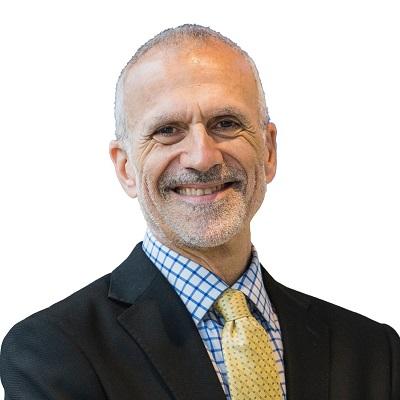 Provost and Executive Vice President for Academic Affairs
Joseph R. Franco has been at Pace University since 1987, initially hired as the Assistant Director and later promoted to Associate Director of Career Counseling. He was appointed as a full-time faculty member after completing his doctorate in Sociology with tracks in Race & Ethnic Studies, Qualitative Sociology, and Socialization. While continuing to teach, he was promoted as Senior Associate Dean for the Dyson College of Arts & Sciences, and managed undergraduate and graduate programs in the fine and performing arts, social and natural sciences, and humanities on the New York City and Pleasantville campuses.
Dr. Franco is currently a Full Professor in the Department of Psychology & Mental Health Counseling on the Pleasantville campus and serves as Program Director and Director of Clinical Field Supervision in the Master of Science in Mental Health Counseling. He teaches at the undergraduate, graduate, and doctoral levels, serving as chair and reader on many dissertation committees. His clinical experience spans a wide range of areas, including corrections, residential treatment, and crisis intervention. Dr. Franco has counseled children and adults in underserved communities with a myriad of mental health issues.
Dr. Franco is a leader in overseeing curriculum development that successfully met the Council for Accreditation of Counseling and Related Educational Programs (CACREP) standards for graduate and doctoral programs, further increasing their competitiveness among peer institutions and expanding employment opportunities for alumni.
He served as chair of the Westchester Faculty Council, former chair of the Dyson Faculty Council, member of the Dyson College Tenure and Promotion and Sabbatical committees. Dr. Franco is a practicing clinician, Licensed Mental Health Counselor (LMHC), and a Nationally Certified Counselor (NCC). He is the Downstate President for the New York Association for Counselor Education and Supervision (NYACES), Past President and Membership Chair of the New York Counselors Mental Health Counselors Association (NYMHCA) for eight years.
Franco published his book, Aspirations of Italian-American College Students: The impact of family traditions, mentorship, career interventions, and counseling for professional success. Dr. Franco's research interests include counseling strategies with immigrant and ethnic minorities, LGBTQQI clients, and leadership and advocacy in the mental health counseling profession. He regularly presents and national and local conferences. Dr. Franco is the recipient of the Pace University Jefferson Award Bronze Medal Award for Public Service, NYMHCA Outstanding Service Award, NYMHCA Outstanding Counselor Educator Award, and the Pace University Kenan Award for teaching excellence.