Mission
Our mission is Opportunitas. Pace University provides to its undergraduates a powerful combination of knowledge in the professions, real-world experience, and a rigorous liberal arts curriculum, giving them the skills and habits of mind to realize their full potential. We impart to our graduate students a deep knowledge of their discipline and connection to its community. This unique approach has been firmly rooted since our founding and is essential to preparing our graduates to be innovative thinkers who will make positive contributions to the world of the future.
Pace will always seek to relate its programs of professional education to the most important currents in those professions, capitalizing on its location in and around New York City to offer students real-world experience through internships and co-operative work experiences, using community service as a learning tool and employing problem-solving and other teaching techniques that reinforce the relationship between a student's university experience and professional challenges and satisfactions.
The University is committed to diversity in both its educational and work environments by providing equal educational opportunity and a commitment to hiring and retaining a diverse and exceptional faculty and staff.
Meet the Provost
Vanya Quiñones
Image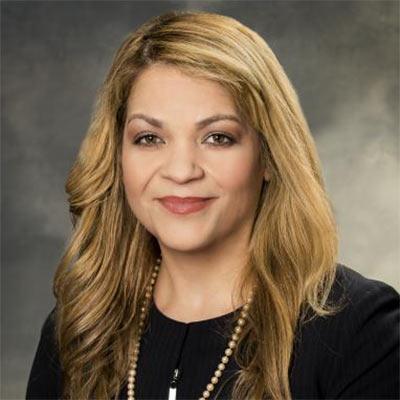 Provost and Executive Vice President for Academic Affairs, Pace University
Vanya Quiñones, PhD, a neurobiologist, biopsychologist and respected researcher, is the Provost of Pace University. Quiñones, who assumed her position July 1, 2018, brings to Pace decades of experience in scientific research, academic administration, program- and research-focused fundraising, and a long record of working successfully to improve diversity in science and the arts.
When Provost Quiñones began her career more than three decades ago, she was struck by the lack of diversity in the sciences, and she has worked relentlessly to diversify the workforce.  From her early days as a researcher at The Rockefeller University, Quiñones brought passion and commitment to the need to create improved opportunities for underrepresented students across STEM disciplines and within the arts. Throughout all of her professional life, her goal has been to increase diversity in academia with the underlying desire to provide a foundation of fairness as well as a culture of inclusion and participation.
Prior to joining Pace, she served as Associate Provost for Student Success and Retention at the City University of New York (CUNY) - Hunter College, where she worked for 20 years.  At Hunter College, she brought in more than $25 million in funding from the National Institutes of Health, private foundations and the Department of Education, much of which was dedicated to supporting the work of underrepresented minorities. These grants included funding from the NIH's Career Opportunities in Research and Enhancing Neuroscience Diversity through Undergraduate Education Experiences (ENDURE) programs.
Quiñones holds a bachelor's degree in biology and master's in cell biology from the University of Puerto Rico and a doctorate in neurobiology and physiology from Rutgers University.