The Associate Provost for Academic Affairs works closely with the Provost to further the mission of Pace University in the areas of faculty development, academic support, academic scheduling, and assessment. This Office is charged with improving our solid foundation of faculty support so that Pace becomes a leader in these critical areas. Our approach is to steer and measure the integration of informational and library resources, academic instructional technology and innovative pedagogy, and faculty development toward improving student learning outcomes and as a result advancing institutional enhancement.
Please review the various materials posted herein and visit us again as the information is updated regularly. Please call (212) 346-1956 and count on us to assist you on the above goals or other academic and scholastic endeavors.
Faculty Relations
This APAA Office is responsible for faculty relations, faculty handbook administration, adjunct collective bargaining agreement administration, and overseeing faculty-related activities, through the faculty employment life-cycle.
Faculty Support and Evaluation
This will include oversight on processes to support faculty activity reporting, evaluation, and development and academic assessment. In this capacity, this Office oversees the Faculty Center. Strategic planning and research: The APAA Office individual will support and extend the existing culture of assessment at the University, building assessment communications networks across academic and administrative units. University Library: This position will work closely with the University Librarian to oversee the growing centrality of the various Campus Libraries in the Pace University academic community.
Supervision Exercised
The APAA supervises the Faculty Center, the University Library, Registrar, Catalogue and University Assessment.
Meet the Associate Provost for Academic Affairs
Dr. Marcus Braga-Alves
Interim Associate Provost for Academic Affairs
Image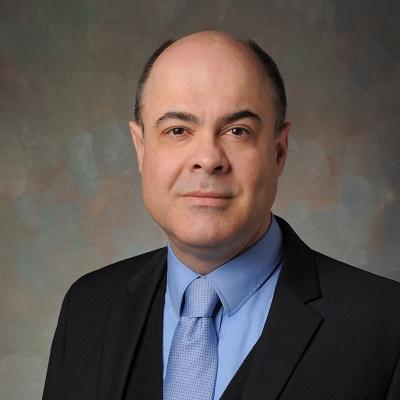 Marcus Braga-Alves, PhD, has been an Associate Professor of Finance at the Lubin School of Business since 2018. Marcus has served in various faculty leadership roles within the New York and Lubin Faculty Councils. He served as co-chair of the NYFC's Academic Resources Committee, Buildings & Maintenance Committee, and Master Plan Working Group for academic and library spaces. He was the LFC's New York Representative and co-chaired the Faculty Development & Scholarship Committee. He also co-chaired his department's Curriculum and TAP Committees and was a member of the Lubin Strategic Planning Task Force.
Marcus has taught undergraduate and graduate finance courses for fifteen years. He has a longtime pedagogical interest in using technology to optimize students' experiences and outcomes in online, on-campus, and hybrid settings. His research focuses on issues faced by market participants and the academic community in the areas of investment management, corporate finance, and international finance. His work was accepted for publication by leading peer-reviewed journals such as Contemporary Accounting Research, Journal of Financial Intermediation, Journal of Financial Markets, Journal of Corporate Finance, and Journal of International Money and Finance.
As a Faculty Fellow at the Wilson Center for Social Entrepreneurship, Marcus studied how political corruption inhibits risk-taking spirit and managerial skills in nonprofit organizations. As a Faculty Center Fellow, he promoted the use of technological resources and pedagogical practices that create a cooperative learning environment with an effective interaction between educators and learners. He has mentored faculty members at the Academic Portfolio Workshop, doctoral students as their dissertation supervisor, and undergraduate students as their honors thesis advisor.
Before moving to the U.S., Marcus worked as a consultant in Brazil's spot and derivatives markets for agricultural commodities. He also worked at the foreign exchange and international operations department of a state-owned bank that provided forex services and financed exports and imports, especially for small and mid-size businesses.
He holds a doctorate from the University of Pittsburgh and an MBA from Pace University.
Direct Reports
University Libraries | Steven Feyl, University Librarian
Faculty Center | Dr. Anna Beskin, Director
Faculty Center | Ally Kimmel, Assistant Director
University Director of Assessment | Alfred Ward
Catalogue | Corey Witt, Communications and Systems Analyst