The Associate Provost for Academic Affairs works closely with the Provost to further the mission of Pace University in the areas of faculty development, academic support, academic scheduling, and assessment. This Office is charged with improving our solid foundation of faculty support so that Pace becomes a leader in these critical areas. Our approach is to steer and measure the integration of informational and library resources, academic instructional technology and innovative pedagogy, and faculty development toward improving student learning outcomes and as a result advancing institutional enhancement.
Please review the various materials posted herein and visit us again as the information is updated regularly. Please call (212) 346-1956 and count on us to assist you on the above goals or other academic and scholastic endeavors.
Faculty relations
This APAA Office is responsible for faculty relations, faculty handbook administration, adjunct collective bargaining agreement administration, and overseeing faculty-related activities, through the faculty employment life-cycle.
Faculty support and evaluation
This will include oversight on processes to support faculty activity reporting, evaluation, and development and academic assessment. In this capacity, this Office oversees the Faculty Center. Strategic planning and research: The APAA Office individual will support and extend the existing culture of assessment at the University, building assessment communications networks across academic and administrative units. University Library: This position will work closely with the University Librarian to oversee the growing centrality of the various Campus Libraries in the Pace University academic community.
Supervision Exercised
The APAA supervises the Faculty Center, the University Library, Registrar, Catalogue, and Assessment system.
Meet the Associate Provost for Academic Affairs
Dr. Joseph R. Franco
Image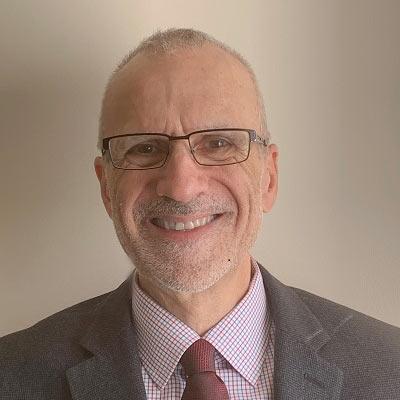 Joseph R. Franco has been at Pace University since 1987, initially hired as the Assistant Director and later promoted to Associate Director of Career Counseling. He was appointed as a full-time faculty member after completing his doctorate in Sociology with tracks in Race & Ethnic Studies, Qualitative Sociology, and Socialization. While continuing to teach, he was promoted as Senior Associate Dean for the Dyson College of Arts & Sciences, and managed undergraduate and graduate programs in the fine and performing arts, social and natural sciences, and humanities on the New York City and Pleasantville campuses.
Dr. Franco is currently a Full Professor in the Department of Psychology & Mental Health Counseling on the Pleasantville campus and serves as Program Director and Director of Clinical Field Supervision in the Master of Science in Mental Health Counseling. He teaches at the undergraduate, graduate, and doctoral levels, serving as chair and reader on many dissertation committees. His clinical experience spans a wide range of areas, including corrections, residential treatment, and crisis intervention. Dr. Franco has counseled children and adults in underserved communities with a myriad of mental health issues.
Dr. Franco is a leader in overseeing curriculum development that successfully met the Council for Accreditation of Counseling and Related Educational Programs (CACREP) standards for graduate and doctoral programs, further increasing their competitiveness among peer institutions and expanding employment opportunities for alumni.
He served as chair of the Westchester Faculty Council, former chair of the Dyson Faculty Council, member of the Dyson College Tenure and Promotion and Sabbatical committees. Dr. Franco is a practicing clinician, Licensed Mental Health Counselor (LMHC), and a Nationally Certified Counselor (NCC). He is the Downstate President for the New York Association for Counselor Education and Supervision (NYACES), Past President and Membership Chair of the New York Counselors Mental Health Counselors Association (NYMHCA) for eight years.
Franco published his book, Aspirations of Italian-American College Students: The impact of family traditions, mentorship, career interventions, and counseling for professional success. Dr. Franco's research interests include counseling strategies with immigrant and ethnic minorities, LGBTQQI clients, and leadership and advocacy in the mental health counseling profession. He regularly presents and national and local conferences. Dr. Franco is the recipient of the Pace University Jefferson Award Bronze Medal Award for Public Service, NYMHCA Outstanding Service Award, NYMHCA Outstanding Counselor Educator Award, and the Pace University Kenan Award for teaching excellence.
Direct Reports