The Associate Provost for Student Success works closely with the Provost to further the mission of Pace University in the areas of student success and retention to help our students succeed academically, socially, and financially. It's all about community and helping our students graduate on time. Academic supports such as advising, tutoring, student accessibility and accommodations, first year and transfer student experiences, support for neuro-diverse students, and assessment are among our services. This Office is charged with empowering student success by improving student facing services, coordinating student supports, and building opportunities for students. We are committed to delivering on the promise of quality higher education for all students, and our approach is to steer and collaborate with campus partners to ensure each student's success, however they define it.
For detailed information about our community and where to go for anything related to your student experience, please visit our Student Success Tools webpage where you will find links to everything from tutoring and campus activities to wellness and financial aid. All conveniently located in one place.(You can also access this webpage using the MyPace Mobile App).
Meet the Associate Provost for Student Success
Dr. Hillary J. Knepper
Image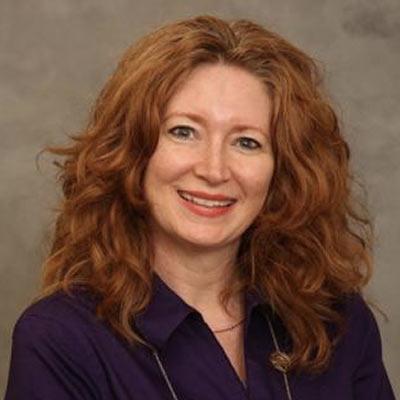 Hillary J. Knepper, MPA, PhD is a full professor in the Department of Public Administration. She joined Pace in the fall of 2010 after completing her PhD in Public Affairs from the University of Central Florida. Prior to joining the Provost's Office, she served as a bi-campus chair of Public Administration (Fall 2016 to December 2018). Hillary is excited to contribute her efforts in the Provost's Office, working with a dedicated team of student focused divisions, including Advising, First-Year and New Student Experiences, the Learning Centers (tutoring), the Ongoing Academic Social Instructional Support (OASIS) program for neurodiverse students, Student Accessibility and Accommodations, and the Pace Path.
Hillary has enjoyed extensive and varied service to the Pace community and to her profession. Some of her notable Pace service includes serving as: Co-Chair of the Middle States Self-Study, peer mentor for the Academic Portfolio Workshop, member of Tenure and Promotion committees, Secretary of the Westchester Faculty Council and presenting at the Faculty Institute. She is a long-time member of the American Society for Public Administration (ASPA), past president of the ASPA Section for Women in Public Administration, and the current co-President of Academic Women in Public Administration. Hillary is the Co-Editor-in-Chief of the Journal of Health & Human Services Administration, a quarterly publication of conceptual and empirical research on administrative and managerial topics in the health and human services sectors.
She is the author and co-author of over 50 publications, including recent peer-reviewed articles in: Public Administration Review, Public Integrity, Journal of Health & Human Services, Nursing Outlook, Journal of Public Affairs Education, Teaching Public Administration, and Public Administration Quarterly. Her professional publications can be seen in the PA Times and PA Times On-Line. Her recent media interviews include City & State and a national video podcast for Public Integrity with her colleague Dr. Gina Scutelnicu. She was recognized in 2018 by the American Society for Public Administration as one of 14 women in public administration, where she was featured in their Profiles of Excellence.
Prior to joining Pace University, Hillary was an administrator in nonprofit and public sector institutions, specializing in health and human services. Her primary work focused on system-level change and the implications of how relationships across different sectors affect service delivery, with particular emphasis on vulnerable populations. After transitioning into academia, her research has largely focused in two areas - health disparities in health care and gender disparities in the academy.