Singapore and Kuala Lumpur, Malaysia
MAR 356G / MAR 680T - Undergraduate and Graduate Field Study in International Marketing
Fall 2019
Image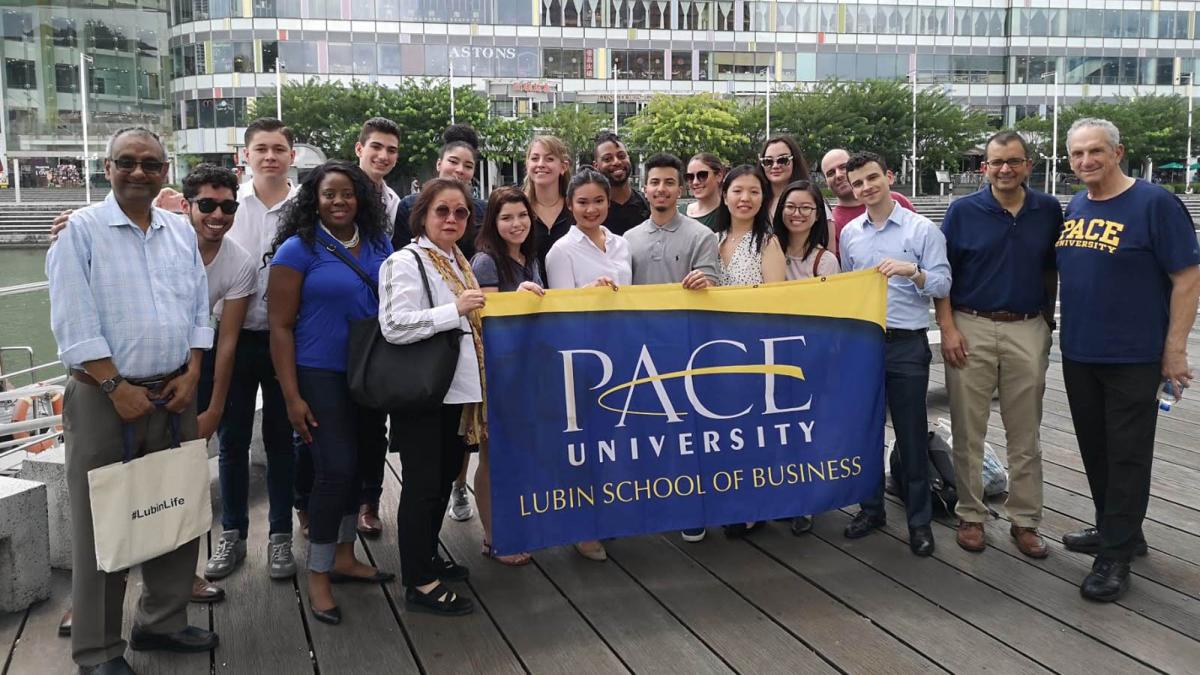 About the Field Study
The International Marketing Field Study explored Singapore and Kuala Lumpur, Malaysia from January 7–16, 2020. Led by Professors Pradeep Gopalakrishna and Hsu O'Keefe, students studied the cultural values and norms of the two countries and participated in various cultural events and activities. Students visited Singapore's financial sector and the offices of FedEx. They attended panel discussions with marketing leaders in Malaysia from companies such as Samsung, Abundent, Foodpanda, and many others from diverse sectors: technology, retail, advertising, and even gastronomy.
Scholarships
Seven Lubin students were each awarded scholarships in the amount of $2,500, made possible by a generous donation from the Gene and Nancy Celentano Fund. Please enjoy several of their takeaways below.
Students Speak
What you see and learn abroad cannot be matched in a classroom, a book, or a Google search.
Katelyn O'Brian '20
Traveling to Singapore and Malaysia was an absolutely life-changing experience. This trip was my first experience abroad, and if I had a choice, I would choose these locations every time. The value in learning directly from business executives in an international setting is something I wouldn't have been able to get anywhere else. Each visit offered our group the chance to learn about the different facets of marketing, as well as economics, business strategy and intelligence. These specific organizations gave us a really unique look into the backbone of business; the everyday processes, technology systems, software and governmental regulation. We also made sure to leave a lot of time each day for stops at cultural landmarks, and to partake in activities that would really give us a taste of each country. We tried every kind of food we could, getting as traditional as absolutely possible. In my own free time, I additionally arranged to see traditional Malaysian theatrical performances.
I think that it's vital for students to get an international experience during their college education. What you see and learn abroad cannot be matched in a classroom, a book, or a Google search. The experience truly helped me grow as a person, and I have become understanding and excited about cultural differences internationally and how we can celebrate them.
Christina Jeroloman '20
Image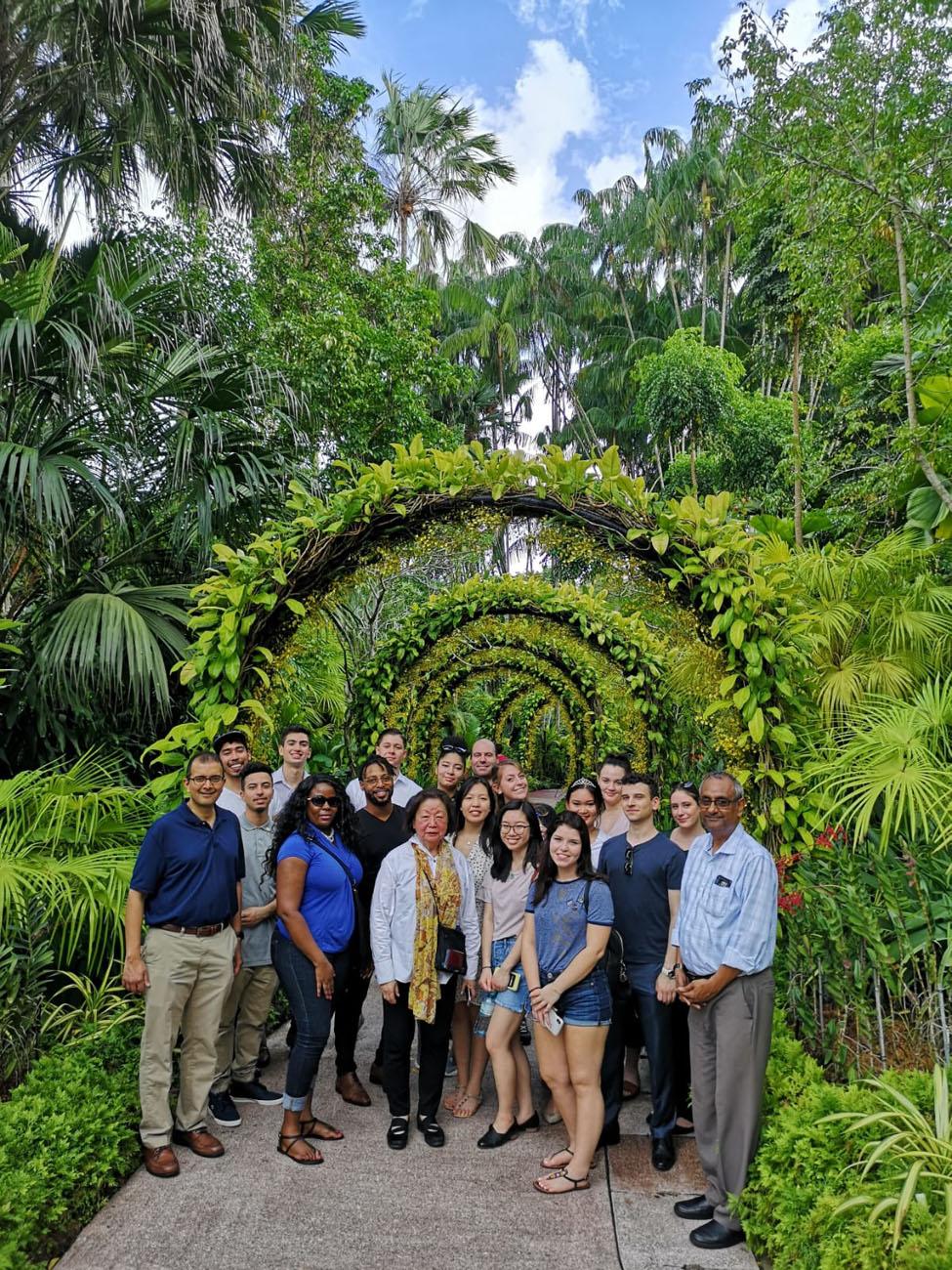 This trip was without a doubt a great experience for providing the knowledge of firsthand international businesses while opening us up to fascinating cultures. When I first arrived to Singapore, I was amazed by everything from the moment we walked around the airport to getting to the hotel. My attention was quickly caught by all the clean streets, multi cultured places, and everyone looking happy and just seeming to do what is right. We visited many companies while in Singapore; one that especially interested me showed us how to market to different demographics, and how you always want to build brand equity. A great quote displayed on their office wall is "Branding requires an equal amount of guts, surprise and delight," which is attributed to Walter Landor, the founder of Landor. After the company visits in Singapore, we headed over to Kuala Lumpur, Malaysia, which has great skyscrapers, regional food, and retail shopping with beautifully colored temples throughout. We participated in many great tours and company visits, as in Singapore. Travelling with such an amazing group of classmates and professors made the visits more interactive; I would recommend taking field study classes to other Pace University students because it is a great eye-opener.
Image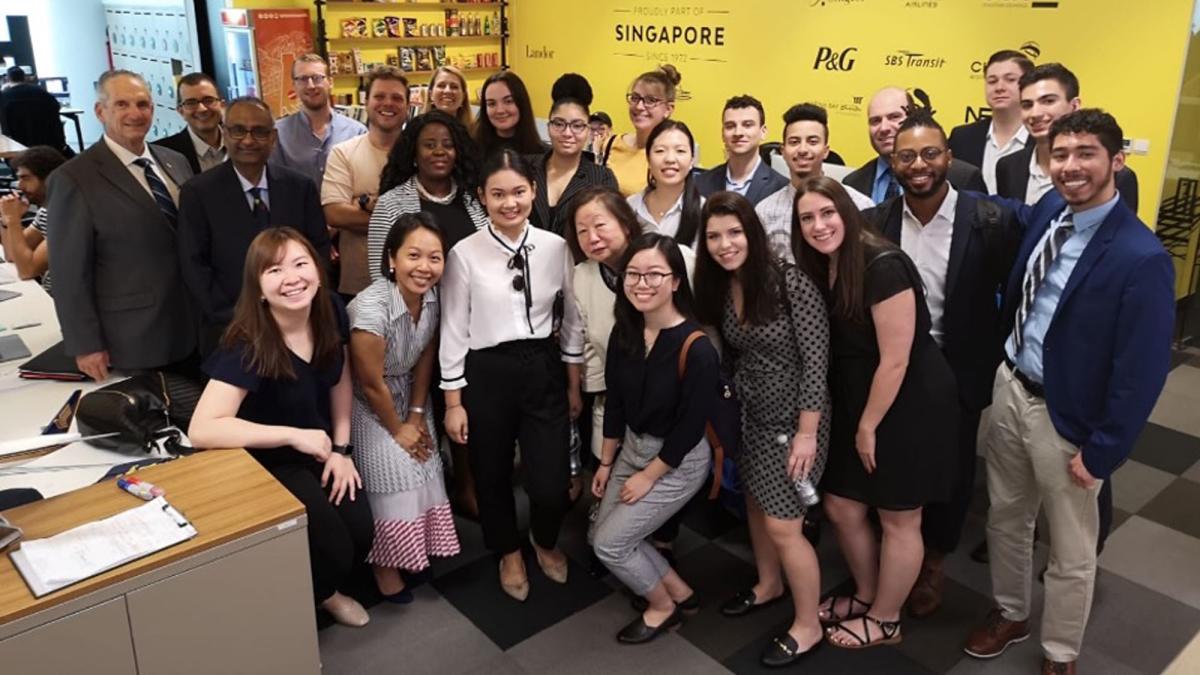 Adrian Tirado '20
I want to start by saying thank you. Without this scholarship, I wouldn't have had the chance to experience this wonderful trip abroad. The scholarship allowed me to experience my first time traveling outside North America. The trip to Singapore and Malaysia was amazing. The company visits were also great and very interesting. What also made the trip so great was the amazing people I had the privilege of being on the trip with. My classmates and professors made the trip so much better and fun. It was exciting and interesting exploring the country and learning more about how both countries have grown throughout the years. Seeing how they do business and the similarities as well as the difference they have from the United States was interesting. I never saw myself actually going on this trip but I'm glad I did.
Xiao Chen '19
Studying abroad has always been something I wanted to do before I graduate. But due to my financial circumstances and commitments here, I was unable to go and study in another country for an extended period of time. Thanks to the field study I was able to find the middle ground. The scholarship helped pay for a big portion of the cost of the course and that was a big relief.
Learning about Singapore and Malaysia really opened my eyes to other cultures and how businesses work overseas. Researching about it was totally different from being there in person. I came with certain presumptions and expectations—some were confirmed and others debunked—and was able to make new connections with the people we met and the fellow students that also came on the trip. This was an overall great experience and I would highly recommend it to all. It takes what you learn in the classroom and enhances it.
Image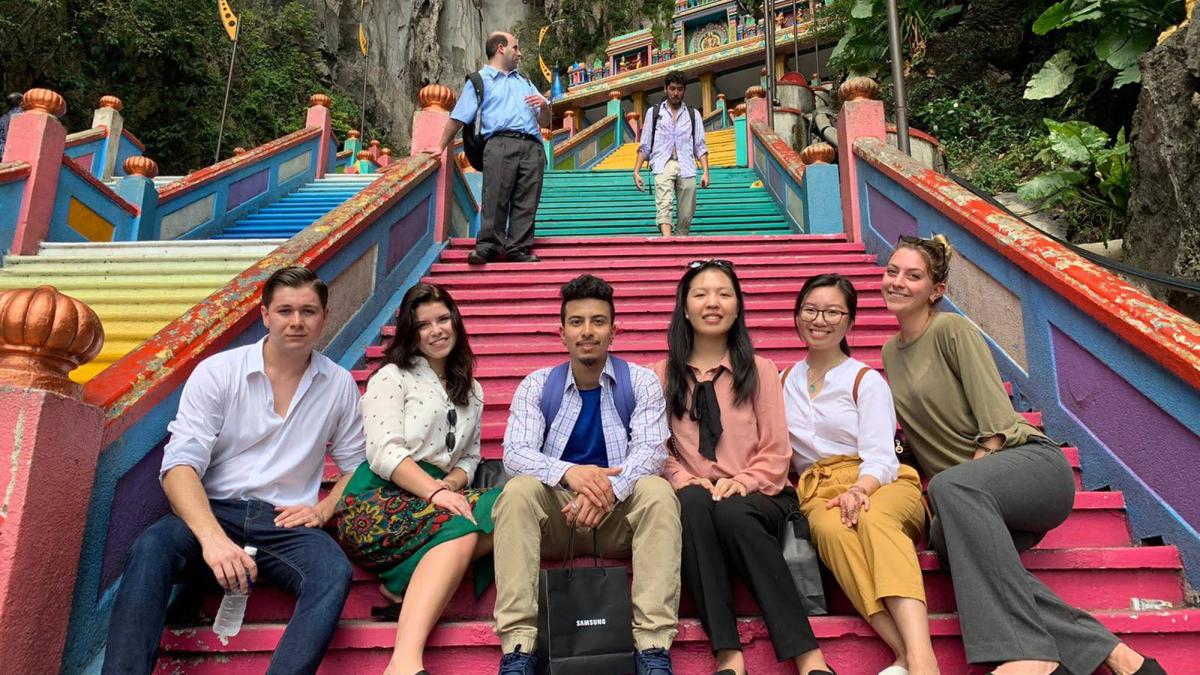 Melissa Correa '20
Learning about new cultures, I did not know much about and experiencing it first hand was a gift. I have a newfound appreciation for Asian culture. They're very united, mindful, and humble. The business visits were fascinating. I found it very interesting that when exchanging business cards, they would accept it with both hands and bow to show respect. Everyone was very nice and eager to teach us and tell us about their experience. In both countries the language of business is English.
What I am most grateful for, from this trip, is having a clearer view of what career path I would like to take after graduation, either branding or e-commerce. Hopefully one day, I'll have the opportunity to visit again. I will cherish these memories forever.
Image