Ricardo Venegas '88
Image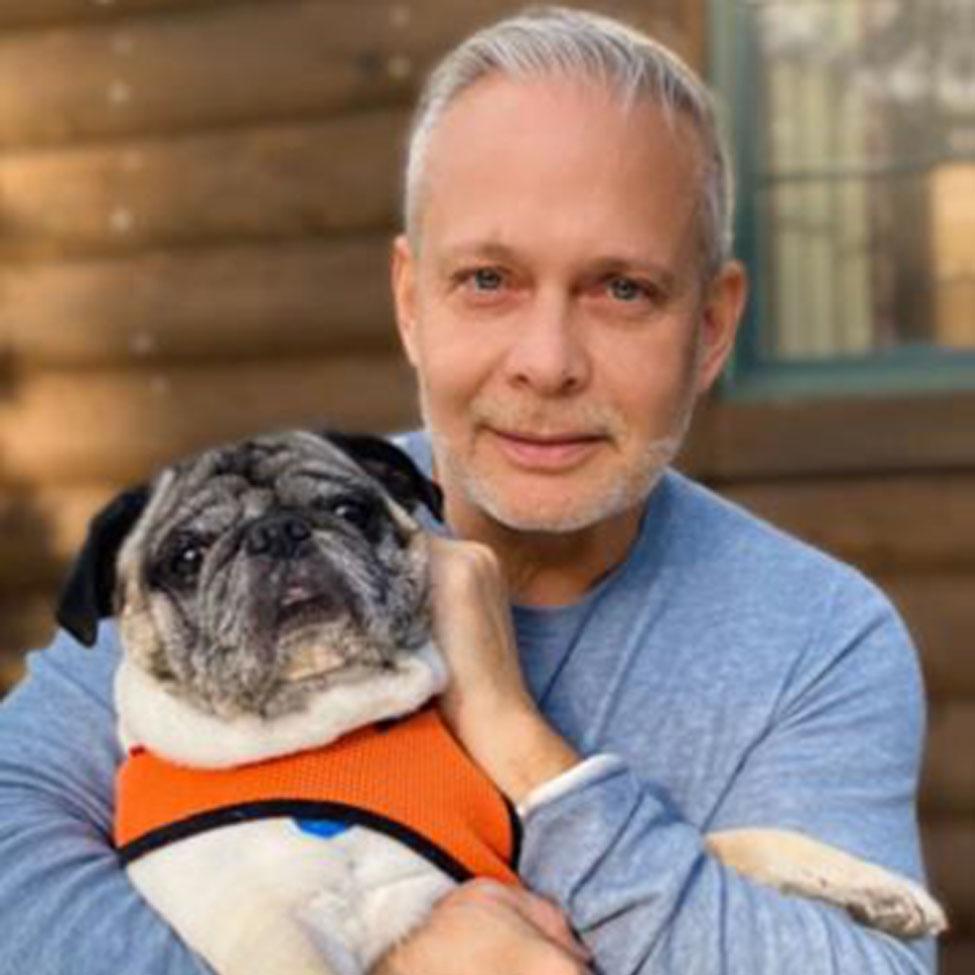 Managing Director - SNAP Global Solutions
Friday, April 29, 2022
Mr. Venegas has over 20+ years in the fun and dynamic Toy and Licensed Entertainment industry. During this time, he has forged solid relationships with the Animation Studio community and their Consumer Product groups. He built his career foundation in the Banking industry and Disney Consumer Products, serving in various strategic, analytical, and problem-solving positions. His professional background includes extensive Int'l experience in Finance, Marketing, Product Development, Sourcing, and Distribution.
In 1999, he founded SNAP Global Solutions and has been entrusted by many iconic Animation studios, renown Toy companies, and Retailers involved in the Licensed Entertainment industry. From Disney to DreamWorks, Hasbro to Mattel, SNAP helps bring to market licensed products smoothly and quickly through its turn-key design, sourcing, and manufacturing services.
In 2014 he launched the SNAP Toys brand to re-invent and re-imagine the world of classic play. With an exclusive focus on creating fun, character, and story-based activity feature plush, SNAP Toys has had some great results with a growing retail presence throughout the Globe.
Michael Gelchie '90
Image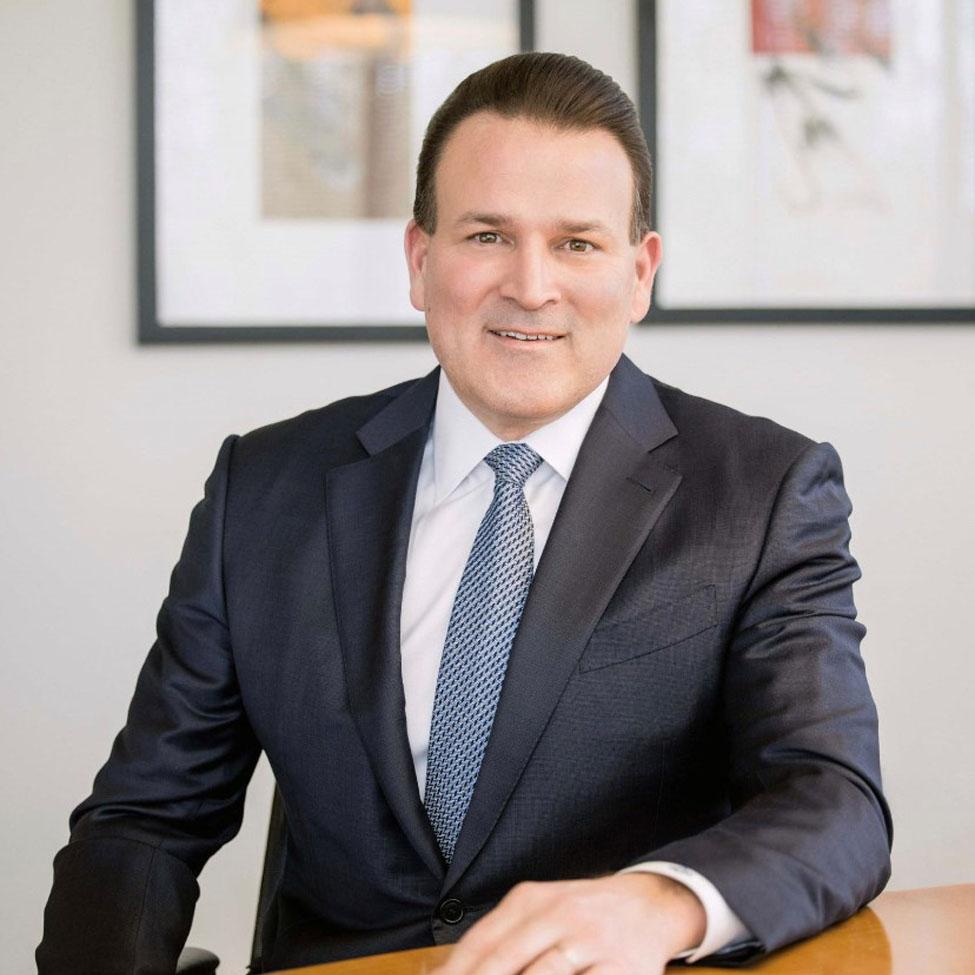 CEO - Louis Dreyfus
Monday, April 4, 2022
Michael (Mike) Gelchie is Chief Executive Officer at Louis Dreyfus Company. A US national, Mike has over 30 years of experience in the agri-commodities industry. Having started his career in the Group in 1990 in internal audit and controlling, he moved into trading in 1994, holding various management roles in our Sugar, Rice and Cocoa businesses. Mike subsequently assisted in the start-up of Louis Dreyfus Investment Group in 2008, as Senior Portfolio Manager. He later returned to the Group as Head of Coffee and thereafter served as Group COO, before his appointment to his present role in 2020. Mike holds a degree in Business Administration from Lubin School of Business at Pace University.
Gabriella Ferrara '16
Image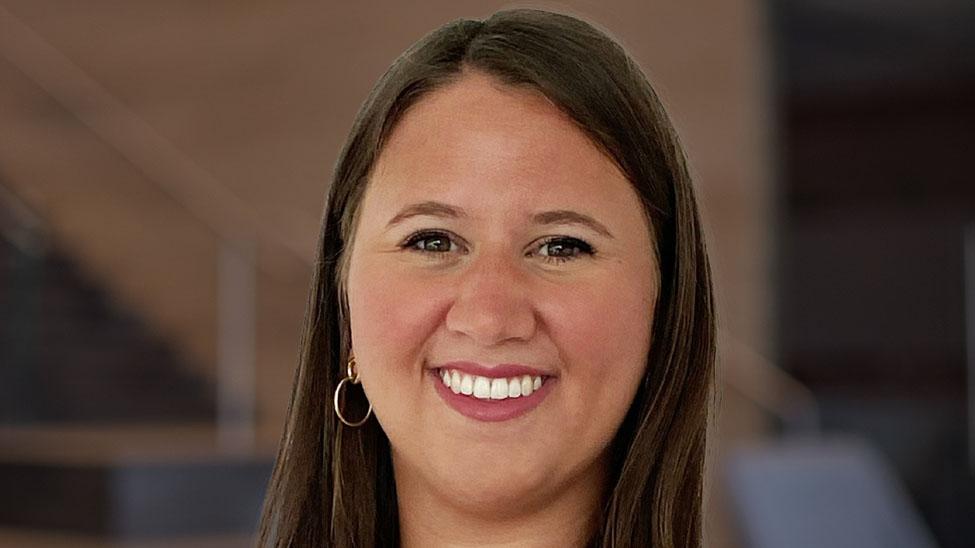 VP of Strategic Sales, Franchise - Scorpion
Friday, March 25, 2022
Gabriella Ferrara '16, serves as Vice President of Strategic Sales for Scorpion's Franchise team. Scorpion is a full digital marketing agency servicing franchises, legal, healthcare, medical, and home services. Prior to Scorpion, she was the head of business development for PwC FranSuite. Gabriella focuses on building go-to-market strategies, generating leads and implementing sales processes for new technology solutions. She received her bachelor's degree in business administration in finance from Pace University's Pforzheimer Honors College. During her time at Pace she was actively involved as the president of the Lubin School of Business within student government, president of Beta Gamma Sigma, and director of marketing for the Association of Latino Professionals of America (ALPHA). Gabriella currently serves as the Chair of the GOLD (Graduates of the Last Decade) Committee and previously served as a member of the Steering Committee for the Pace Alumni Association.
Lisa Youel '01
Image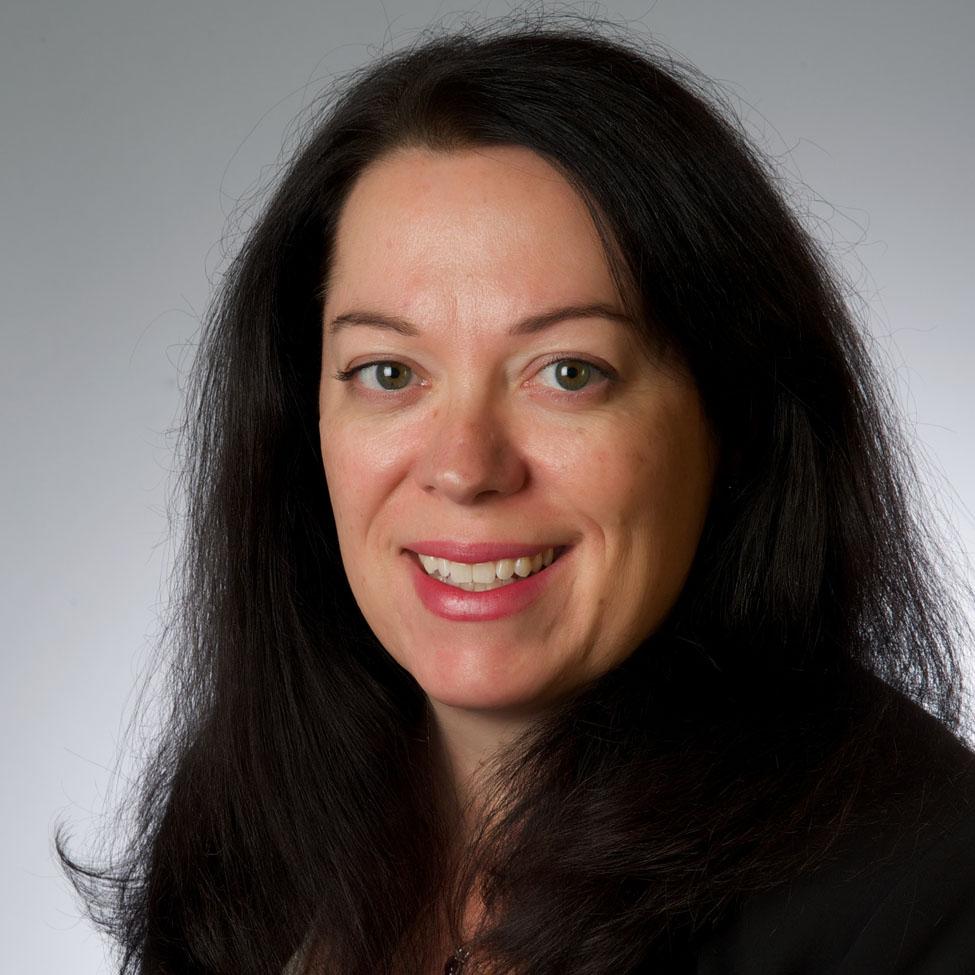 VP of Tax - Expedia
Thursday, March 10, 2022
Ms. Youel is currently Vice President - Tax at Expedia, Inc. She has executive leadership and oversight of global tax controversy, transfer pricing, tax planning for strategic growth initiatives. As part her responsibilities, Ms. Youel provides strategic advisory to Expedia Group leadership, serves as tax strategy champion for material tax planning and integration efforts as well as a veteran negotiator with numerous governments and tax authorities globally. Ms. Youel also leads as Expedia's spokesperson with Treasury and Congressional staff on legislative and regulatory matters, and is a technical expert in Diverted Profits Tax, OECD Proposals, Multinational Anti-Avoidance Legislation, CBCR, TCJA and BEAT, DST, legal entity corporate governance and etc. Prior to joining Expedia, Ms. Youel spend a decade at KPMG (Seattle) and Deloitte (Manhattan). Previously, Ms. Youel also worked in investment banking, project finance, M&A / corporate legal advisory in Manhattan, Washington, DC and Chennai, India. She received an MBA from the Lubin School of Business at Pace University in 2001, where she graduated with the designation of Outstanding Student of the Year and awarded the Lubin Alumni Achievement Scholarship. She recently completed a Harvard Business School Executive Leadership program in Boston in 2018.
Kerri Cain '01
Image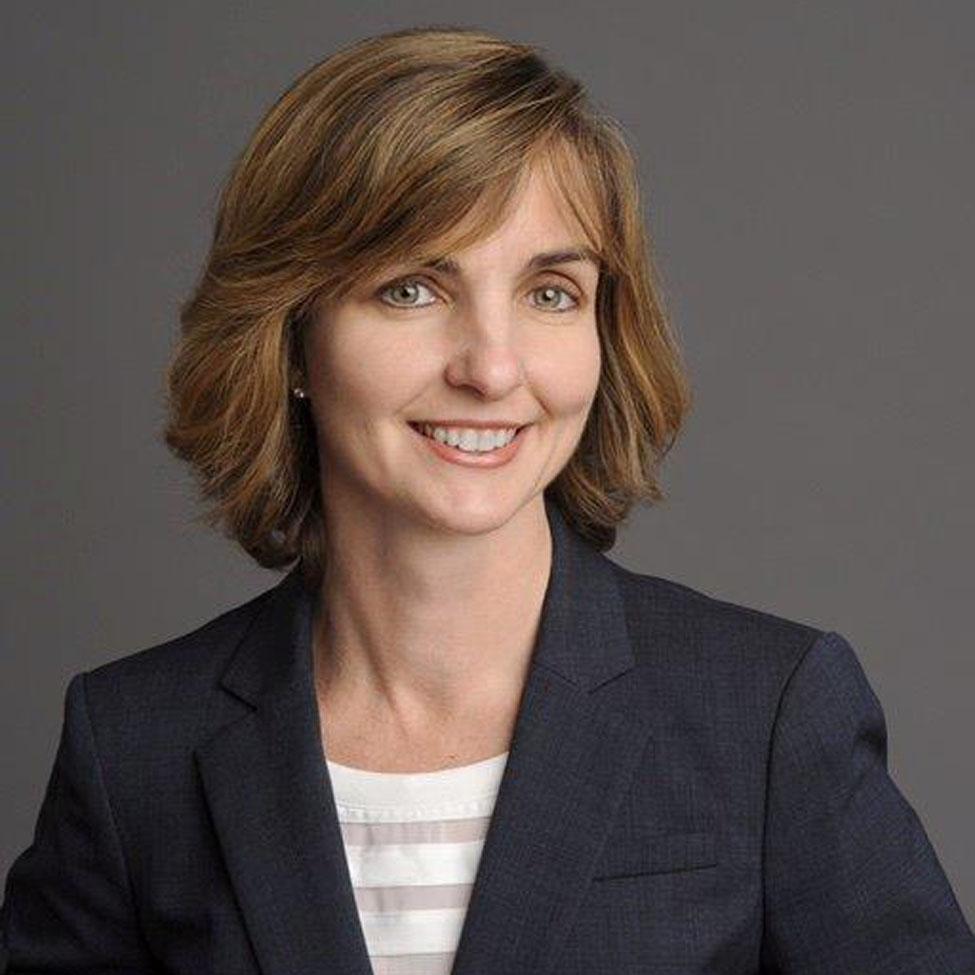 Managing Director - Guggenheim Partners
Thursday, February 24, 2022
Ms. Cain joined Guggenheim in 2012 focusing on SEC and CFTC regulatory filings such as Form ADV, Form PF and CPO-PQR. In December 2013 she accepted a position as CFO of WBI Investments, Inc., but rejoined Guggenheim in September 2015. Ms. Cain's current responsibilities also include overseeing a number of firm-wide compliance operational processes. She works with different areas of compliance within Guggenheim to develop more efficient, controlled processes. Prior to joining Guggenheim, Ms. Cain managed the accounting department of Caxton Associates, LLC, an investment management firm specializing in hedge funds. Ms. Cain holds an MBA in Financial Management from Pace University and a BS in Accounting and Finance from Manhattan College. She holds the FINRA Series 27, 7 and 66 licenses.
Mike Harrington
Image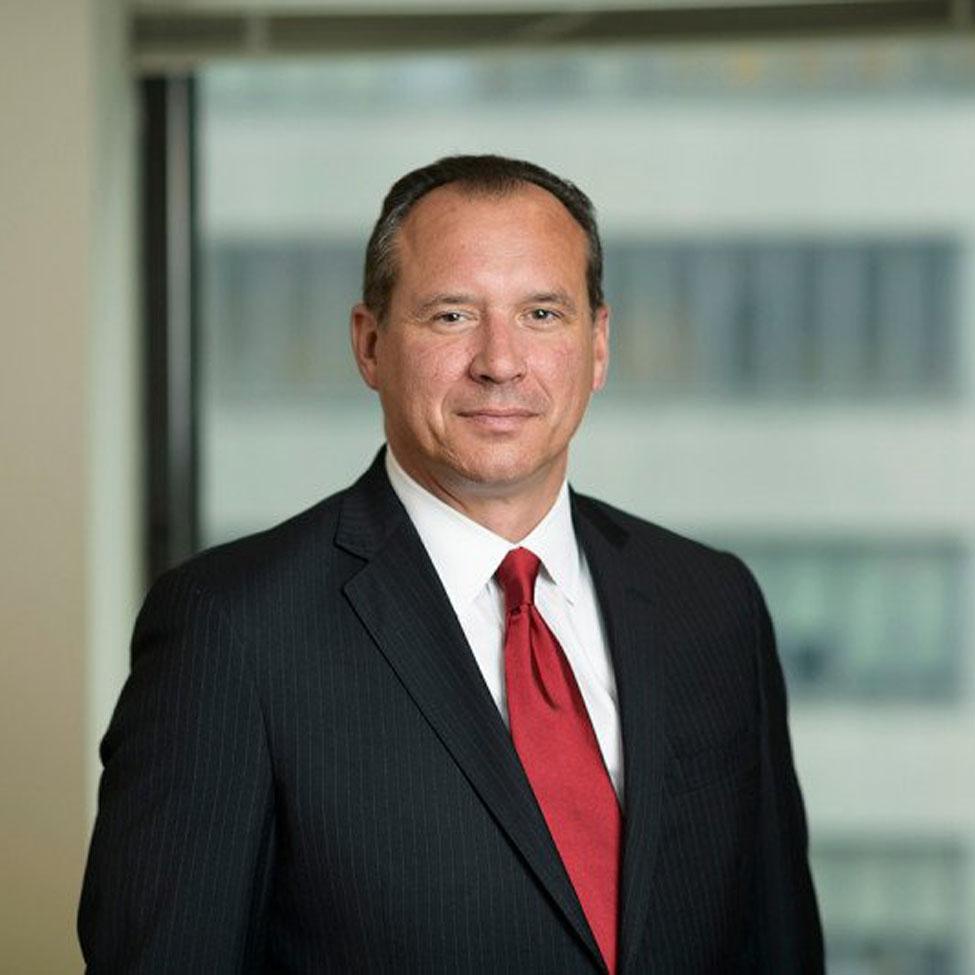 CFO - Memorial Sloan Kettering
Thursday, February 10, 2022
Mike Harrington joined Memorial Sloan Kettering in June 2019 and is the Executive Vice President and Chief Financial Officer. In this role, he is responsible for the overall financial integrity of MSK's integrated system of clinical care, research, and education, which encompasses more than 17,000 employees and features an enhanced capacity to deliver cancer care in the outpatient as well as inpatient settings. He has more than 25 years of financial and leadership experience with health systems.
Prior to joining MSK, Mr. Harrington spent 12 years at the Cleveland Clinic as the Associate Chief Financial Officer for the health system. Mr. Harrington graduated from Goldey-Beacom College in Wilmington, Delaware, with a degree in Accounting and holds Master's in Business Administration from Creighton University in Omaha, Nebraska.
Roberta Esther '12
Image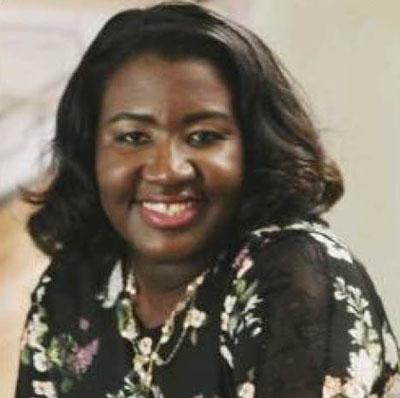 SVP, Enterprise Strategic Initiatives - Bank of America
Monday, December 6, 2021
Roberta graduated from Pace University - Lubin School of Business in 2012, where she received a Bachelor of Business Administration in International Management, minor in Finance, and a certificate in Latin American Studies. She currently serves as Senior Vice President in Enterprise Strategic Initiatives at Bank of America where she specializes in the implementation of programs focused on simplifying and improving the firm's processes. Prior to Bank of America, she spent 7 years at JPMorgan Chase where she held various roles in the finance division specializing in strategic initiatives and change management. While at Pace University, she was a member of the Pforzheimer Honors College and President of the National Association of Black Accountants, Inc. (NABA) Pace University Chapter. Post-graduation, Roberta continued her dedication to diversity and inclusion initiatives aimed at hiring, developing, and retaining diverse talent across all levels of Corporate America.
Additionally, Roberta is a Career Development Advisor, and Speaker. She is a Partner at Young Ambitious One, LLC (YAO), a Learning and Career development company dedicated to empowering students, professionals, and organizations for success in business, technology, and entrepreneurship. YAO delivers on its mission through interactive professional and career development programs, innovative technical learning courses, and engaging networking events.
Kevin Richards '99
Image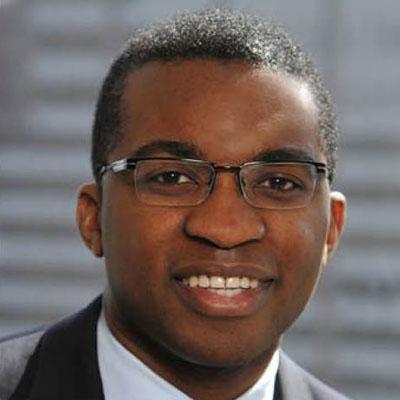 Partner, Principal, Audit - Deloitte
Tuesday, November 30
Kevin is an Audit Partner at Deloitte specializing in serving clients in the real estate industry with a National or Global footprint. Kevin has over 20 years of experience serving public and private clients in the areas of coordinating and leading multi-location audits; reporting with the Securities and Exchange Commission; acquisition due diligence and accounting; and general business advisory. Kevin's real estate experience includes leading the audit of one of the largest REITs in the United States, and he also serves as a technical accounting resource on leases and real estate transactions for the northeast practice of Deloitte.
Prior to his current responsibilities in client service, Kevin worked in Deloitte's national office serving as the leader of the Leases & Real Estate subject matter team in Deloitte's accounting consultation and research department. Kevin is a featured speaker at industry and technical conferences and has published in various real estate industry journals on the topic of lease accounting.
Carl Haney
Image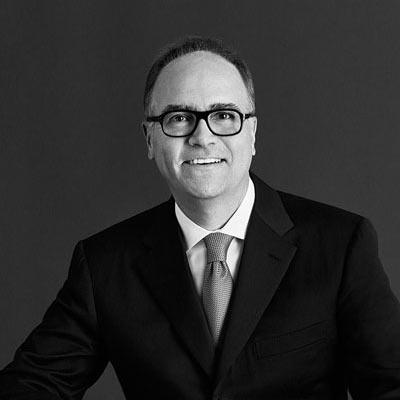 Executive Vice President, Research, Product and Innovation Officer - Estée Lauder Companies Inc.
Thursday, November 18, 2021
Carl Haney is an Executive Vice President, Research, Product and Innovation Officer. Since joining The Estée Lauder Companies, Mr. Haney has led a world-class team of talent to drive the Company's robust consumer-inspired and creativity-driven pipeline of products. Under Mr. Haney's leadership, the Company has expanded its local relevance efforts through innovation centers in Korea and California. Mr. Haney has helped to establish partnerships with best-in-class internal and external collaborators and significantly increase the Company's patent holdings and speed to market.
Mr. Haney joined The Estée Lauder Companies following a more than 25-year career at The Procter & Gamble Company (P&G). During his tenure at P&G, Mr. Haney held numerous leadership positions around the world in the Home, Health, Grooming and Beauty categories, including R&D, Male Grooming, and Gillette, where he led teams across innovation, product, packaging, process development and engineering.
Raised in Venezuela, Mr. Haney moved to the United States and attended Vanderbilt University, where he graduated cum laude with a degree in Chemical Engineering. He has served and advised on multiple boards, including the New England Conservatory's Board of Overseers & Visitors, Corium International, and a number of digital start-ups across education, technology, marketing, media and clean energy.
marketing, media and clean energy.
Gunther Bright '86
Executive Vice President and General Manager, Global and U.S. Large Enterprises - American Express Company
Tuesday, November 9, 2021
Image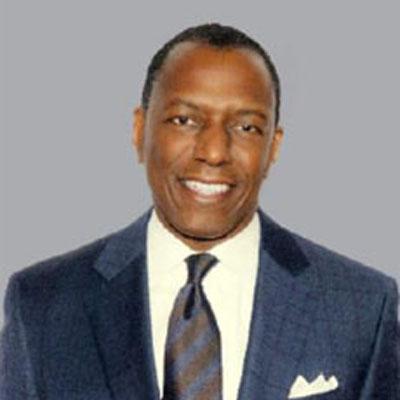 Gunther Bright is Executive Vice President and General Manager of the Global and U.S. Large Enterprises at American Express. In this role, he leads client management and sales for American Express' largest commercial clients – driving differentiated value and providing solutions that meet the global and diverse needs of their most valuable customers. Most recently, he was Executive Vice President and General Manager of the Merchant Services business of American Express - the company's largest strategic business unit for merchant relationships, which delivered annual billed business volume of US$400+ billion in 2019. In this role, he oversaw the U.S. sales group for Merchant Acquisition (signing new merchants to accept American Express) and Client Management in the U.S. He also led strategy and spend enablement for B2B and B2C growth; as well as the creation and execution of the company's strategy to grow billings, market share, and profitability in new and emerging industries for American Express acceptance.
Gunther brings years of holistic leadership experience at American Express and is widely recognized as a strategic thought leader and trusted partner who delivers consistent value to customers, partners, and the enterprise; while continuously strengthening colleague engagement scores that rank among the highest across the company.
Gunther received his Bachelor of Arts degree in Economics from Pace University and completed an Advanced Executive Management Program at the Wharton School. With an active interest in community service, Mr. Bright supports youth development and family-centered service organizations.
Shonette Harrison Carew '96
Director, Strategic Marketing & Communications - Nemours
Thursday, October 21, 2021
Image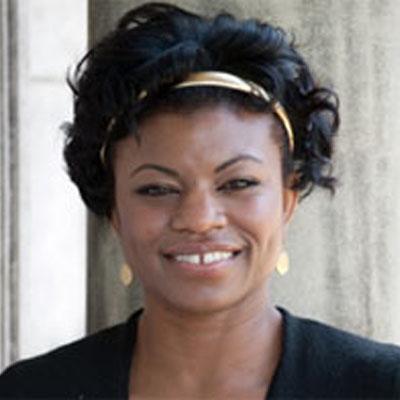 Shonette Harrison Carew became Strategic Director of Marketing & Communications for Nemours Children's Health in early 2020 in the beginning part of the COVID crisis. In this role she is responsible for strategy and execution of all Marketing and Communication activities in DE, PA, and NJ for the hospital, satellite locations, and partnerships.
Prior to this role, Shonette developed her leadership and business acumen as a trailblazer in hospitality for over 20 years having held VP Marketing / Casino Marketing roles for a variety of casinos such as Hollywood Casino Perryville, Valley Forge Casino Resort and Harrah's Casino Philadelphia to name a few. Whether working to deliver high quality services in children's healthcare, hotels and hospitality, financial services, or gaming entertainment, Shonette has had the privilege to help create and reinvent the service delivery process for a number of industries.
She holds a Bachelor of Business Administration from Pace University, NYC and a Master of Management in Hospitality/Master of Business Administration from The Cornell Hotel School and ESSEC Business School, Paris, France.
Paul Savage '78
President & Founder - HealthCare Intelligence
Monday, October 11, 2021
Image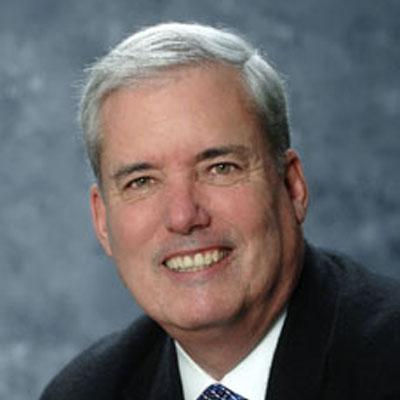 Mr. Paul Savage is a graduate level academic and the President and founder of HealthCare Intelligence, serving health care organizations for the past two decades. With over 40 plus years of experience in health care administration and spanning regulatory affairs, he has held senior management and consulting roles with the largest medical centers in the New York region including: Mt. Sinai, Columbia-Presbyterian and St. Vincent's Medical Centers.
Having earned a Masters (MBA) degree from Pace University, Mr. Savage has taught healthcare administration, information technology, Population Health, and numerous other programs at New York Medical College, Hofstra University, and Baruch-CUNY, and had been the program director in the Health Care MBA program of Iona College in New Rochelle, NY. Mr. Savage earned a reputation for break-through means of leveraging public databases as strategic tools to level the playing field for small and large healthcare systems and has in-depth expertise across all dimensions of operations management reflecting in the diverse course of his healthcare career.
Ashu Rathor '01
Partner, Global Delivery Services Tax Leader - EY
Thursday, September 30, 2021
Image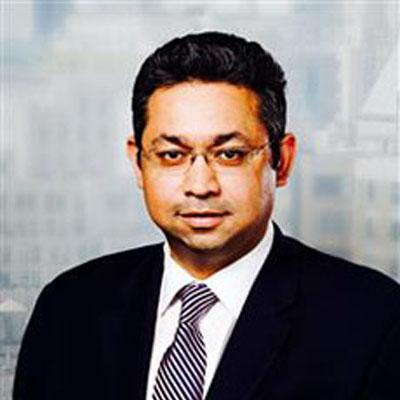 Ashu Rathor is an EY executive who has spent his lifetime serving clients around the world. As a touch client leader, Ashu has been with EY's Media & Entertainment tax team in New York for over 19 Years. Before joining EY in 2002, Ashur started his career (in 1998) at Arthur Andersen's Media & Entertainment tax practice in NYC. Over the years he continued to grow in the global compliance and tax accounting for Media, Entertainment, Technology, and Advertising companies. Ashu focuses on film, TV programming, and music amortization as industry specialization.Ashu was born in India, did his schooling in India with higher education in Europe and New York. He graduated Pace University with an MS in Accounting in 2001, and attended Harvard Business School's Strategic Leadership for Partners Program in 2017. Since 2016 his global role often gets him to Bangalore, India, and Buenos Aires, Argentina, among other countries.