Roberta Esther '12
Image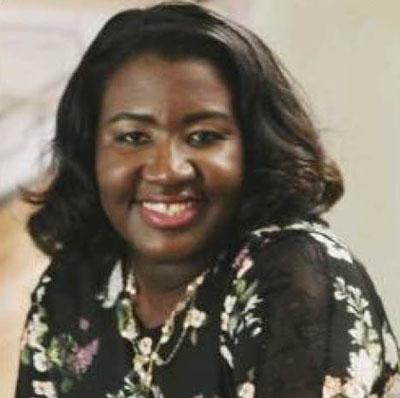 SVP, Enterprise Strategic Initiatives - Bank of America
Monday, December 6, 2021
Roberta graduated from Pace University - Lubin School of Business in 2012, where she received a Bachelor of Business Administration in International Management, minor in Finance, and a certificate in Latin American Studies. She currently serves as Senior Vice President in Enterprise Strategic Initiatives at Bank of America where she specializes in the implementation of programs focused on simplifying and improving the firm's processes. Prior to Bank of America, she spent 7 years at JPMorgan Chase where she held various roles in the finance division specializing in strategic initiatives and change management. While at Pace University, she was a member of the Pforzheimer Honors College and President of the National Association of Black Accountants, Inc. (NABA) Pace University Chapter. Post-graduation, Roberta continued her dedication to diversity and inclusion initiatives aimed at hiring, developing, and retaining diverse talent across all levels of Corporate America.
Additionally, Roberta is a Career Development Advisor, and Speaker. She is a Partner at Young Ambitious One, LLC (YAO), a Learning and Career development company dedicated to empowering students, professionals, and organizations for success in business, technology, and entrepreneurship. YAO delivers on its mission through interactive professional and career development programs, innovative technical learning courses, and engaging networking events.
Kevin Richards '99
Image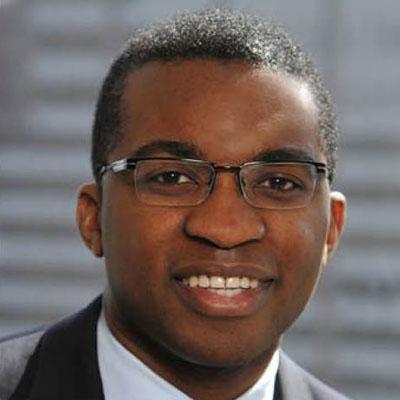 Partner, Principal, Audit - Deloitte
Tuesday, November 30
Kevin is an Audit Partner at Deloitte specializing in serving clients in the real estate industry with a National or Global footprint. Kevin has over 20 years of experience serving public and private clients in the areas of coordinating and leading multi-location audits; reporting with the Securities and Exchange Commission; acquisition due diligence and accounting; and general business advisory. Kevin's real estate experience includes leading the audit of one of the largest REITs in the United States, and he also serves as a technical accounting resource on leases and real estate transactions for the northeast practice of Deloitte.
Prior to his current responsibilities in client service, Kevin worked in Deloitte's national office serving as the leader of the Leases & Real Estate subject matter team in Deloitte's accounting consultation and research department. Kevin is a featured speaker at industry and technical conferences and has published in various real estate industry journals on the topic of lease accounting.
Carl Haney
Image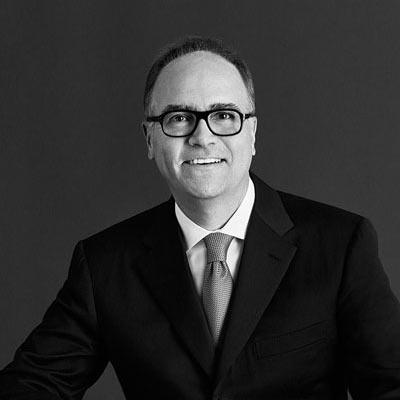 Executive Vice President, Research, Product and Innovation Officer - Estée Lauder Companies Inc.
Thursday, November 18, 2021
Carl Haney is an Executive Vice President, Research, Product and Innovation Officer. Since joining The Estée Lauder Companies, Mr. Haney has led a world-class team of talent to drive the Company's robust consumer-inspired and creativity-driven pipeline of products. Under Mr. Haney's leadership, the Company has expanded its local relevance efforts through innovation centers in Korea and California. Mr. Haney has helped to establish partnerships with best-in-class internal and external collaborators and significantly increase the Company's patent holdings and speed to market.
Mr. Haney joined The Estée Lauder Companies following a more than 25-year career at The Procter & Gamble Company (P&G). During his tenure at P&G, Mr. Haney held numerous leadership positions around the world in the Home, Health, Grooming and Beauty categories, including R&D, Male Grooming, and Gillette, where he led teams across innovation, product, packaging, process development and engineering.
Raised in Venezuela, Mr. Haney moved to the United States and attended Vanderbilt University, where he graduated cum laude with a degree in Chemical Engineering. He has served and advised on multiple boards, including the New England Conservatory's Board of Overseers & Visitors, Corium International, and a number of digital start-ups across education, technology, marketing, media and clean energy.
marketing, media and clean energy.
Gunther Bright '86
Executive Vice President and General Manager, Global and U.S. Large Enterprises - American Express Company
Tuesday, November 9, 2021
Image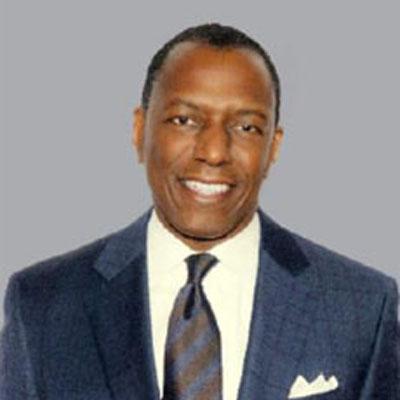 Gunther Bright is Executive Vice President and General Manager of the Global and U.S. Large Enterprises at American Express. In this role, he leads client management and sales for American Express' largest commercial clients – driving differentiated value and providing solutions that meet the global and diverse needs of their most valuable customers. Most recently, he was Executive Vice President and General Manager of the Merchant Services business of American Express - the company's largest strategic business unit for merchant relationships, which delivered annual billed business volume of US$400+ billion in 2019. In this role, he oversaw the U.S. sales group for Merchant Acquisition (signing new merchants to accept American Express) and Client Management in the U.S. He also led strategy and spend enablement for B2B and B2C growth; as well as the creation and execution of the company's strategy to grow billings, market share, and profitability in new and emerging industries for American Express acceptance.
Gunther brings years of holistic leadership experience at American Express and is widely recognized as a strategic thought leader and trusted partner who delivers consistent value to customers, partners, and the enterprise; while continuously strengthening colleague engagement scores that rank among the highest across the company.
Gunther received his Bachelor of Arts degree in Economics from Pace University and completed an Advanced Executive Management Program at the Wharton School. With an active interest in community service, Mr. Bright supports youth development and family-centered service organizations.
Shonette Harrison Carew '96
Director, Strategic Marketing & Communications - Nemours
Thursday, October 21, 2021
Image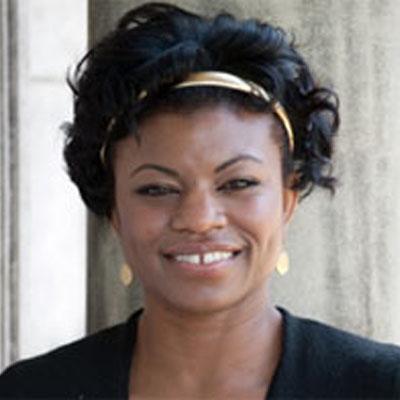 Shonette Harrison Carew became Strategic Director of Marketing & Communications for Nemours Children's Health in early 2020 in the beginning part of the COVID crisis. In this role she is responsible for strategy and execution of all Marketing and Communication activities in DE, PA, and NJ for the hospital, satellite locations, and partnerships.
Prior to this role, Shonette developed her leadership and business acumen as a trailblazer in hospitality for over 20 years having held VP Marketing / Casino Marketing roles for a variety of casinos such as Hollywood Casino Perryville, Valley Forge Casino Resort and Harrah's Casino Philadelphia to name a few. Whether working to deliver high quality services in children's healthcare, hotels and hospitality, financial services, or gaming entertainment, Shonette has had the privilege to help create and reinvent the service delivery process for a number of industries.
She holds a Bachelor of Business Administration from Pace University, NYC and a Master of Management in Hospitality/Master of Business Administration from The Cornell Hotel School and ESSEC Business School, Paris, France.
Paul Savage '78
President & Founder - HealthCare Intelligence
Monday, October 11, 2021
Image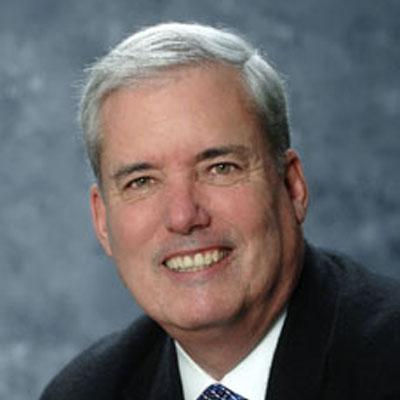 Mr. Paul Savage is a graduate level academic and the President and founder of HealthCare Intelligence, serving health care organizations for the past two decades. With over 40 plus years of experience in health care administration and spanning regulatory affairs, he has held senior management and consulting roles with the largest medical centers in the New York region including: Mt. Sinai, Columbia-Presbyterian and St. Vincent's Medical Centers.
Having earned a Masters (MBA) degree from Pace University, Mr. Savage has taught healthcare administration, information technology, Population Health, and numerous other programs at New York Medical College, Hofstra University, and Baruch-CUNY, and had been the program director in the Health Care MBA program of Iona College in New Rochelle, NY. Mr. Savage earned a reputation for break-through means of leveraging public databases as strategic tools to level the playing field for small and large healthcare systems and has in-depth expertise across all dimensions of operations management reflecting in the diverse course of his healthcare career.
Ashu Rathor '01
Partner, Global Delivery Services Tax Leader - EY
Thursday, September 30, 2021
Image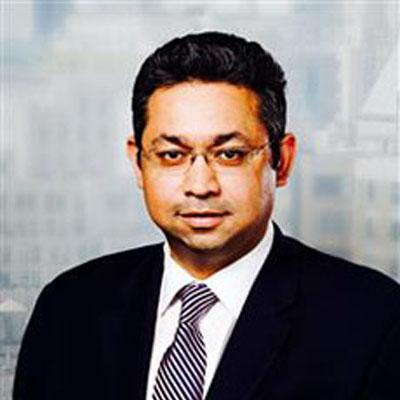 Ashu Rathor is an EY executive who has spent his lifetime serving clients around the world. As a touch client leader, Ashu has been with EY's Media & Entertainment tax team in New York for over 19 Years. Before joining EY in 2002, Ashur started his career (in 1998) at Arthur Andersen's Media & Entertainment tax practice in NYC. Over the years he continued to grow in the global compliance and tax accounting for Media, Entertainment, Technology, and Advertising companies. Ashu focuses on film, TV programming, and music amortization as industry specialization.
Ashu was born in India, did his schooling in India with higher education in Europe and New York. He graduated Pace University with an MS in Accounting in 2001, and attended Harvard Business School's Strategic Leadership for Partners Program in 2017. Since 2016 his global role often gets him to Bangalore, India, and Buenos Aires, Argentina, among other countries.
Ann Dennison '92
Executive Vice President, Chief Financial Officer - NASDAQ
Thursday, April 22, 2021
Image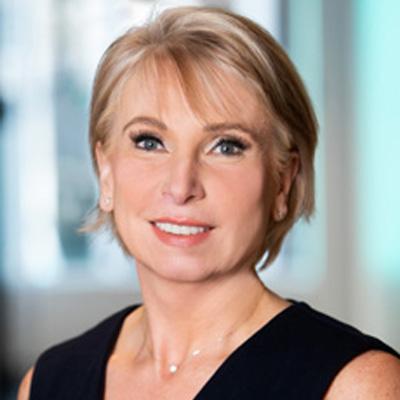 Ann is Executive Vice President and Chief Financial Officer at NASDAQ responsible for all areas of finance and real estate. Prior to her current role Ann served as Chief Accounting Officer at Nasdaq and Managing Director and head of Financial Reporting at Goldman Sachs. Ann has over 25 years of experience in finance. Ann holds a BBA and MBA, Accounting and Finance from Pace University - Lubin School of Business.
Chris Roker '07
Chief Executive Officer, Metropolitan & Chief Growth Officer - NYC Health + Hospitals
Thursday, April 15, 2021
Image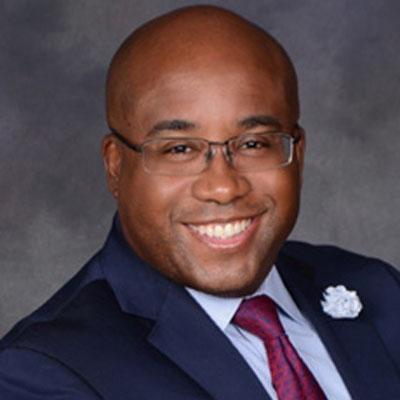 Christopher Roker, MBA, is the Chief Executive Officer at NYC Health + Hospitals/Metropolitan and Chief Growth Officer for NYC Health + Hospitals, the largest public health care system in the nation, which provides essential services to 1.2 million New Yorkers every year. Over the past few months, Chris has led Metropolitan's response to COVID-19, increasing the hospital's capacity to meet the surge in critically ill patients. He has navigated the difficult decisions involved in prioritizing life-saving resources, expanding critical care capacity, and keeping staff and community members safe. Chris is an operational expert focused on building, growing, and improving the profitability, performance, and value in organizations with a leadership style that fosters teamwork and motivates staff.
Chris Krasas '89, '97
Image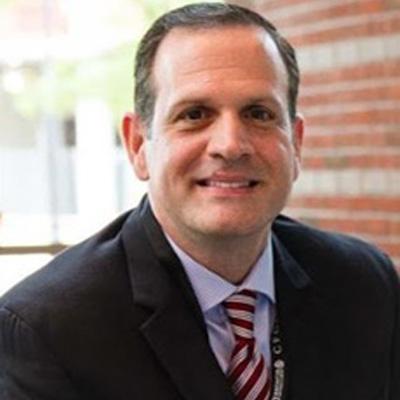 Chief Executive Officer - Carl Stahl Sava Industries
Thursday, April 8, 2021
Chris began his career at Deloitte, and spent most of his career in the private sector with 30 years' experience in Automotive, Media, Distribution, and Construction Industries. Chris joined Carl Stahl Sava Industries as the company's CFO in 2015 and was elevated to President & CEO in 2019 where he leads innovative growth, operational excellence, and personnel strategies.
Dennis T. Whalen '82
Business Leader and Financial Expert
Thursday, March 25, 2021
Image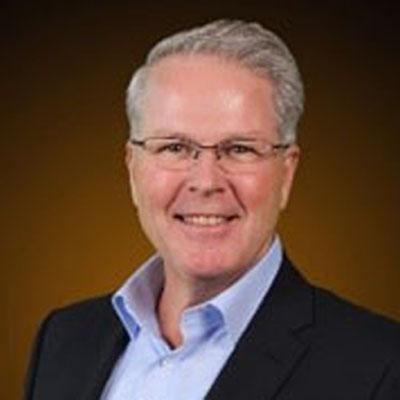 Dennis T. Whalen is a globally skilled business leader and financial expert shaped by a 38-year Big 4 career, serving leading companies across a variety of industries. Whalen has significant industry experience in industrial manufacturing (10+ years serving GE Company in the US and Asia), energy (Halliburton, Weatherford International, Koch Industries and ONEOK), engineering and construction (KBR and The Shaw Group), healthcare (Pfizer Inc. and GE Healthcare) and is also highly skilled in managing and growing businesses, developing talent, and managing risk. He is the former Leader of KPMG's Board Leadership Center and is recognized by NACD's Directorship 100 as a leading governance professional. Whalen graduated from Pace University in 1982 with a BBA in International Business.
Daniel McManus '92
CEO of Evosus
Tuesday, March 16, 2021
Image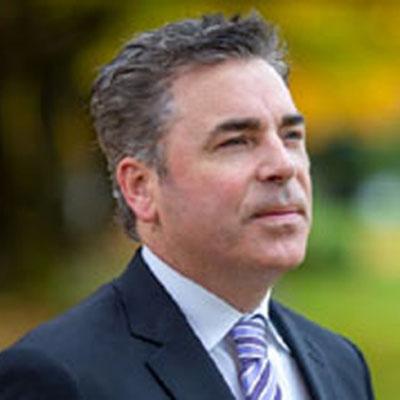 Dan McManus is the CEO of Evosus, the #1 business software for the swimming pool, spa and hearth industries in North America. After graduating with a BBA from Pace University in 1992, Dan's career took him many places - from a multi-billion dollar publishing company in New York, to a venture capital backed digital marketing company in Houston, to a bootstrapped startup in Washington State where he now calls home.
Keith Kendall '86
President, Chief Executive Officer, and a member of the Board of Directors of Aquestive Therapeutics, Inc.
Tuesday, March 2, 2021
Image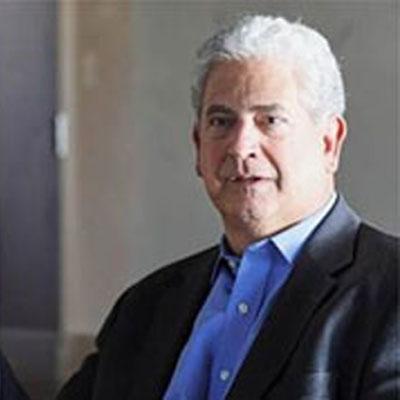 Keith Kendall is currently President, Chief Executive Officer, and a member of the Board of Directors of Aquestive Therapeutics, Inc. Aquestive is publicly traded on the NASDAQ Exchange under the symbol AQST. He has been with Aquestive and its predecessor company MonoSol Rx, LLC since 2006. Prior to being named CEO, Mr. Kendall served as Co-President and Chief Operating Officer.
Steve Figliuolo '79
Executive Vice President and Chief Risk Officer, Flagstar Bank
Thursday, February 18, 2021
Image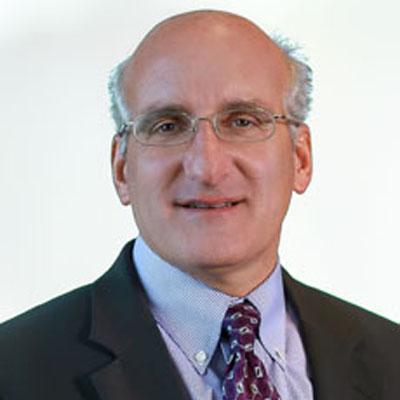 Steve Figliuolo joined Flagstar Bank in June 2014 as chief risk officer. He is a seasoned bank executive with more than 35 years of experience in the financial services industry and a strong background in enterprise risk management. Prior to Flagstar, he also held executive positions with Citizens Republic Bank, Fleet Boston Financial-Summit Bank, First Union National Bank, and Chase Manhattan Bank. Other areas of experience include compliance, process flow management, and risk reduction through improved controls. Steve graduated from Pace University in 1979 with a BBA in Public Accounting.
Mitch Berliner '84
Managing Partner, CertaPro Painters of Westchester & Southern CT
Thursday, February 4, 2021
Image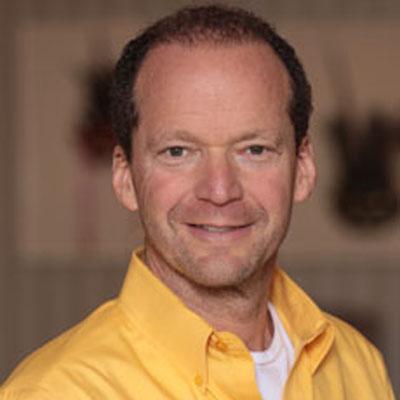 Mitch worked all of his professional corporate career as a Sales Executive for IBM (1986-1993) and Sales Executive for HP (1993-2012). During his tenure in Technology Sales, Mitch was focused on account management for some of IBM and HP's largest corporate customers. Specializing in retail, healthcare and financial services, Mitch managed account teams of 20-25 individuals who handled all the needs for these corporate clients, including hardware, software, services, and strategic outsourcing. Mitch retired from HP in June 2012 to focus his full time attention to building his CertaPro Painters business. Since 2004, the business has expanded to five territories and grown to be one of the top 3 largest painting companies in the CertaPro Painters franchise system, employing 15 management staff and over 100 painters and carpenters. Mitch graduated from Pace University Lubin School of Business in 1984 with a BBA in Marketing.