Brussels, Belgium and London, England
MAR 356 - Undergraduate Field Study in International Marketing
Fall 2015
Image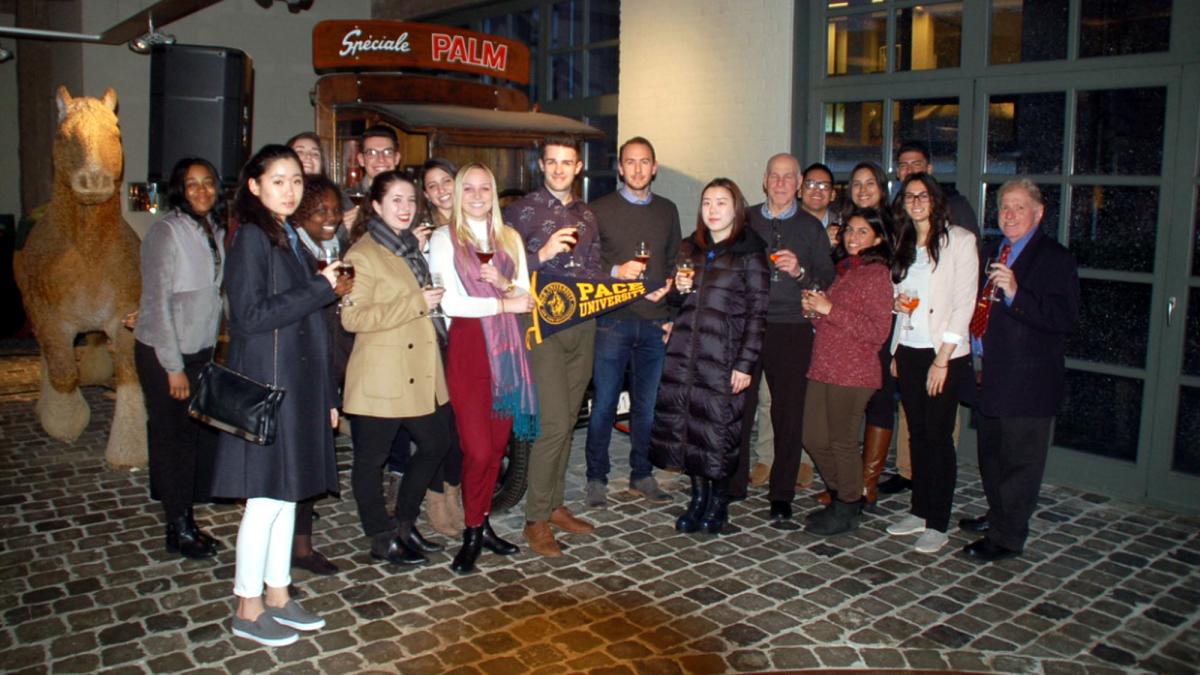 About the Field Study
The International Marketing Field Study traveled to Brussels and London from January 4 – 14, 2016. Led by Professor Dennis Sandler and Professor Paul Kurnit, this course introduced students to marketing activities in Europe and and marketing activities of US firms in the EU. Students met with companies such as Microsoft, Wall Street Journal, McCann Worldwide, Coca-Cola, Facebook and more. Students also met with representatives at the EU Council, Regent's University and professors at the European Business School.
Scholarships
Three Lubin students were each awarded scholarships in the amount of $1,500, made possible by a generous donation from the Figueroa Family Fund.
As I check off one of my career goals, I look forward to using the insights I obtained while studying abroad in Brussels and London. Never would I have imagined just four years ago the experiences and knowledge I have gained through the ability to study abroad, thanks to your contribution through the generous Figueroa Family Scholarship.
Students Speak
Gabriela Souffront '16
It is with great pride I continue to finalize the four years of education I have obtained at Pace University. The transformation I have endured cannot be measured. Pace University is the epitome of New York City to me. The drive and determination to succeed of the diverse student body surrounding me have had an integral part in who I am today. This gift has allowed me to take my studies to an international level, and has completely shattered what I thought I knew about the world. The invaluable views from the dozen international brands we visited has not only taught me the differences in business worldwide, but the value in being a global student, citizen and businesswoman.
Image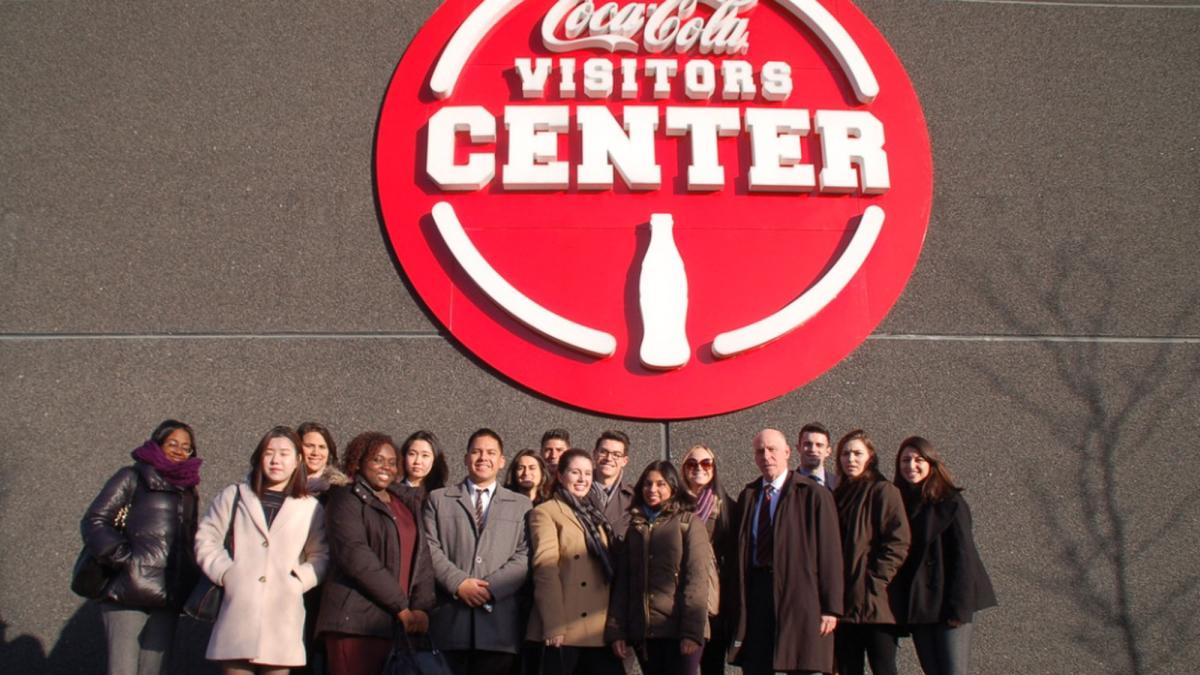 Brendon Batterson '15
Earlier this month I was able to embark on the journey of a lifetime when I went to Brussels and London on a class trip to learn about international marketing from companies who do it every day. It was unlike any other course that I have ever taken because for once, I wasn't sitting in a class room, I was going to these companies where they were explaining real problems they face in marketing and how they overcome it. During this 10 day trip, we visited 11 companies where we got a rare inside look at how they market their products and services, and how they overcome those problems. This trip helped me to think about, and to see marketing in a new way that I might not have had the opportunity had I not taken this course and opted for a regular classroom course instead and for that, I am truly grateful. By far, I believe going to London and Brussels from Pace would be the best Pace experience I will ever have throughout. This was my first trip to Europe and this valuable trip has surpassed by expectation. You get to have chances to explore new countries, cultures, sites, people, food, etc. wherever you went. On a professional level, businesses sites that we went to were all very informative and insightful as to enhance you're global perception and conception in a business field. I realized that you must be ready to experience and try out new things when you're abroad because otherwise, you won't be able to enjoy it fully.
Image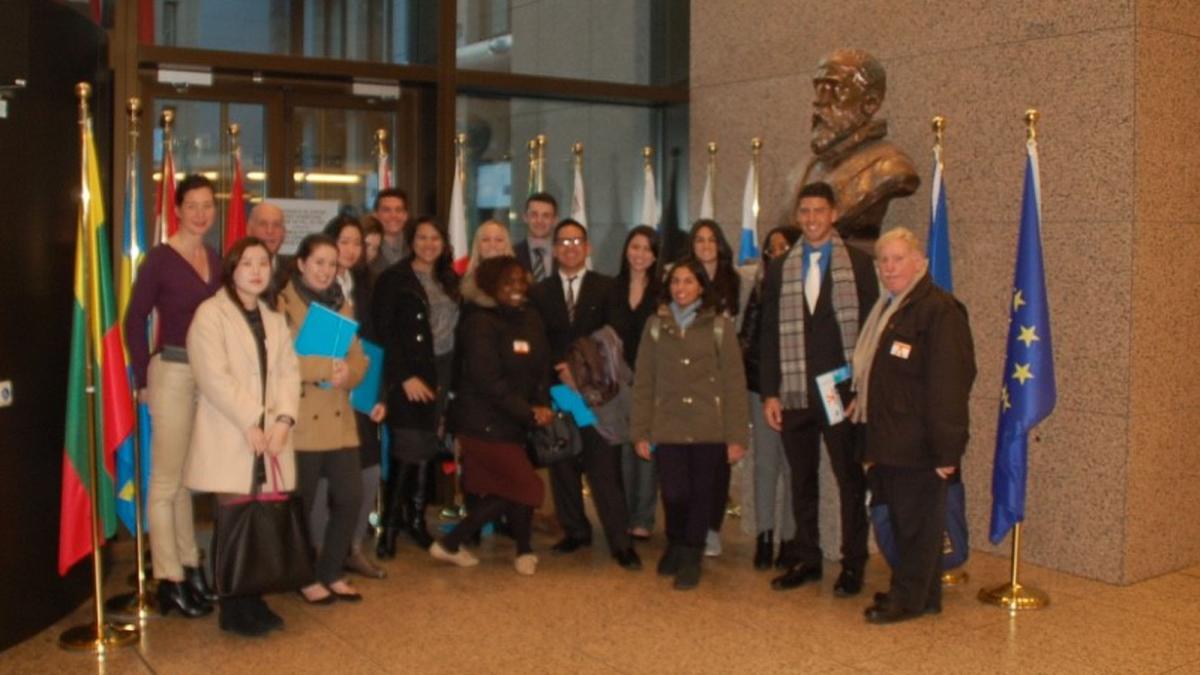 Katie Byun '17
Although Brussels is considered as a 'city', it was very different from New York City. The streets had a very European antique ambiance to them with historical buildings and prestigious cathedrals which were absolutely beautiful and unique. London was more like a city than Brussels, but it possessed completely different appeal. Amongst historical and prestigious buildings, castles, and cathedrals, stood modernized buildings that are made of glass, which enhanced the total ambiance of the city. This trip was definitely killing two birds with one stone; not only do you get to broaden your perspectives in international marketing, but also you get to firsthand experience extraordinary facets of European cultures.
Image