Copenhagen, Denmark and Stockholm, Sweden
MAR 356 and MAR 680H - Undergraduate and Graduate Field Study in International Marketing
Spring 2017
Image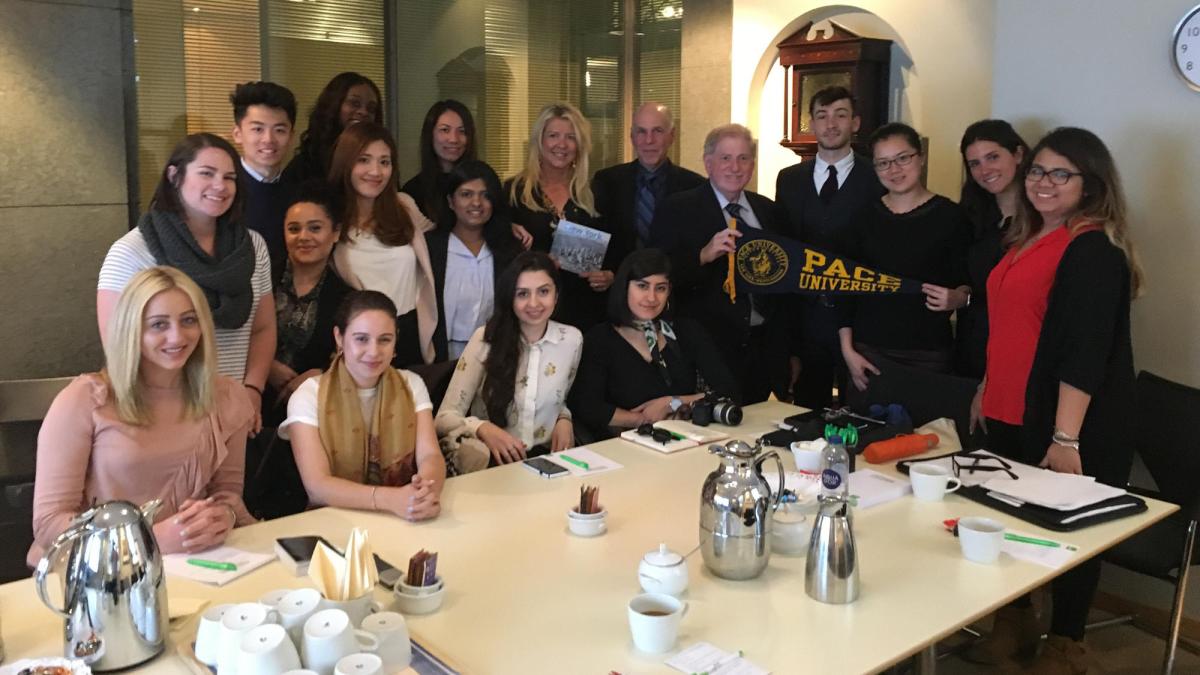 About the Field Study
The International Marketing Field Study traveled to Copenhagen and Stockholm in Spring 2017. Led Professors Dennis Sandler and Paul Kurnit, this course introduced students to a wide range of marketing companies and best business practices in Scandinavia. Students learned about sustainability initiatives as well as cultural values and norms in Denmark and Sweden. The group gained great insights from business site visits that included Maersk, Electrolux, Copenhagen Capacity, Prime, United Minds, AdPeople, Tango Alliance, Henkel, Copenhagen Business School, Max Hamburger, and more.
Scholarships
Four Lubin students were each awarded scholarships in the amount of $2,000, made possible by a generous donation from the Figueroa Family Fund.
Students Speak
Samantha Geesin '18
Image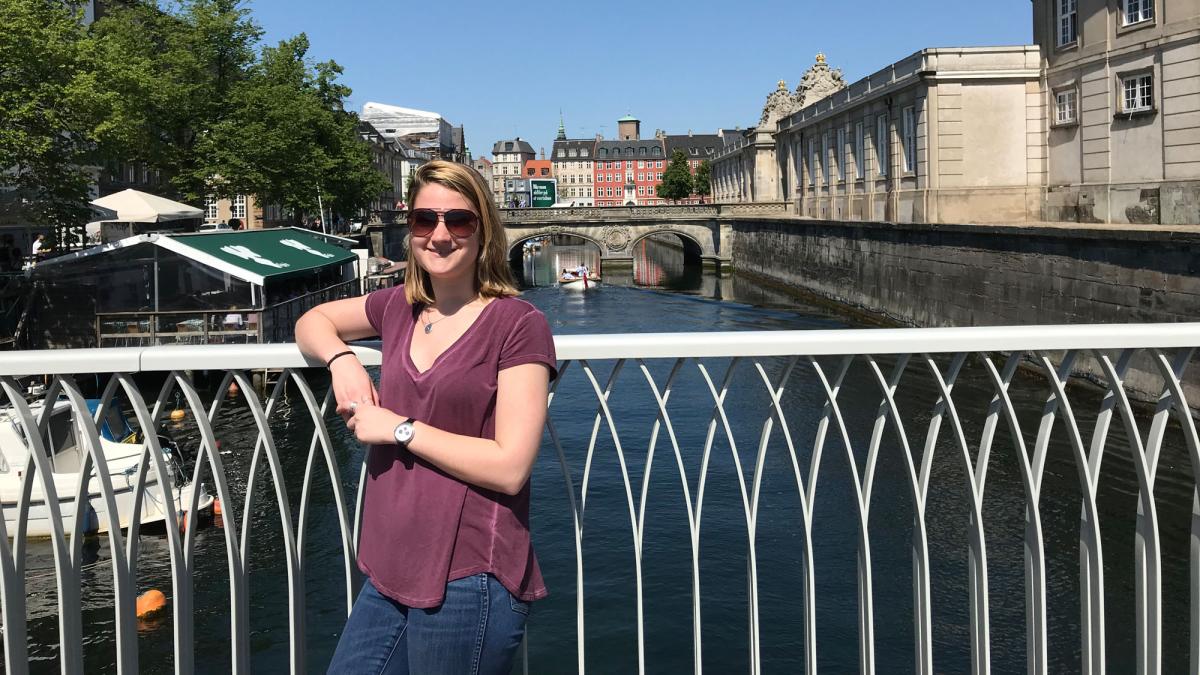 My experience in Scandinavia was amazing. Copenhagen and Stockholm were amazing countries and I am very lucky to be able to travel to these countries with Pace.
In Copenhagen, we stayed in near the center of the city. We were able to walk out right into the thick of things, as long as you watched out for all the bikes. Our first day there we took a city tour and saw the Little Mermaid and Christian the IV of Denmark summer palace. His palace was my favorite place to see because of our tour guide. She told us about he liked to surprise his guest by putting the orchestra down in the basement with the music traveling through vents to get to the ballroom.
We also spoke to companies such as Max Hamburger, Copenhagen Business School, Copenhagen Capacity, and Maersk. Each company was very welcoming and loved getting to talk to the students. They gave us business insights and told us all about Sustainability.
In Stockholm, we took a city tour our very first day. Our lovely tour guide made us feel at home within their 14-island city and told us personal stories about the ship the Vasa. She told us about the man who found it and how he was her neighbor growing up. She truly gave me a love for the city and I appreciate her.
The companies we visited in Stockholm were Electrolux, Stockholm School of Economics, Prime Advertising, Tango, Sandvik, SEB Bank, and Halvarsson and Halvarsson.
Overall, I loved being surrounded by the culture and architecture of the Scandinavian countries. It was truly spectacular to walk down the old streets and be immersed in a new culture.
Eisha Cifuentes '17
Image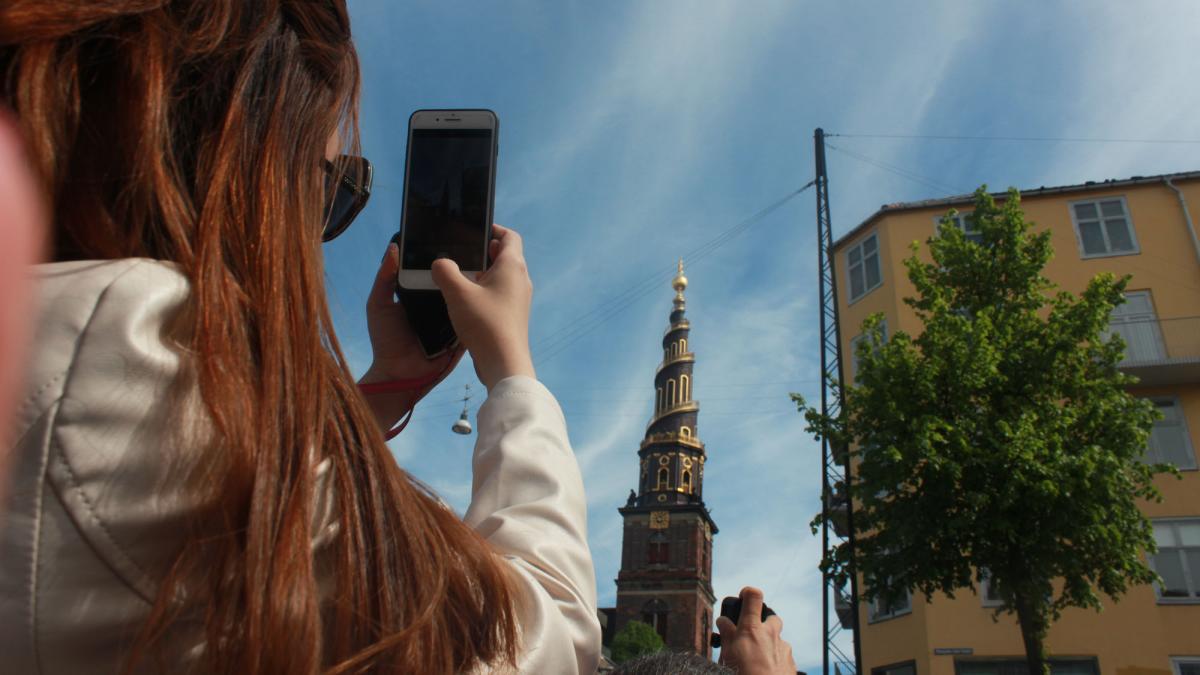 Pursuing a degree in business administration at Pace University comes with more than just understanding opportunity costs or checks and balances. It is a vigorous four-year curriculum developed to create well rounded and educated graduates that can make an impact on today's society.
As a business student, we take an endless amount of subjects that prepare us for success in the future. From small business practices to the laws behind them. From understanding the marketing mix, to the psychology behind shoppers and consumers. We learn how to evaluate the stock market, we even learn how to calculate the amount of money we would potentially owe in taxes. We've used real world American companies throughout our four years as examples to complement our findings. And in the process, we become extremely with these organizations. But what happens when we decide to expand. Not to another state, and not south to the Americas but 4,000 miles across the Atlantic Ocean. With the international marketing course hosted by the Pace University's Lubin School of Business, business students were lucky enough to explore how major companies and agencies run their organizations in complete different countries.
We embarked on a trip to Copenhagen, Denmark and Stockholm, Sweden. Visiting a multitude of organizations, agencies, and massive companies a long the way. Our visits specialized in discovering the values, missions, and day-to-day operations of these Scandinavian companies. We explored the key issue of sustainability and its integration within the business practices. As a graduating senior who embarked on this trip hours after my graduation, I can truthfully say, there was no better way to end my undergraduate education. I valued these visits so much because they served as the ultimate grand finale to my many years of hard work. I networked and I implemented what we've learned at Pace to these real life successful companies. I was able to grasp concepts and situations within seconds because of my years of hard study. I was able to understand the reasoning's behind major corporate decisions before they were even fully explained to me. And lastly, I was able to see how agencies directly competed amongst one another.
In addition to tying all of my learning's with real life examples in different countries, I was also exposed to an issue that is still in the rise in America, yet is incredibly important in Scandinavia. And that is: corporate sustainability. I was able to compare and weigh the importance placed on this specific topic in Scandinavia versus in the U.S. For instance, while 1 out of 3 people looking for employment take sustainability into account when choosing the perfect opportunity in Scandinavia, people in America take social issues into more of a consideration when applying for employment. Comparing what the variety of issues and their level of importance between America and Scandinavia was definitely eye opening and extremely interesting.
The 2017 international marketing field study course was one that should be taken by every single Lubin School of Business student. There is absolutely no better way than tying all your years of work than with a real life experience. This experience has been so meaningful and rewarding to me, that a simple essay cannot even begin to explain how beneficial it will be for anyone who decides to commit to it. I now feel even more prepared, more confident, and more knowledgeable as I embark on the next chapter of my career. I am extremely grateful for having had this opportunity and it is definitely a memory I will cherish for a lifetime.
Kiah Zhao '17
Knowledge is the creator of an unquenchable thirst; the more you drink, the thirstier you feel. It is powerful enough to cause about social and financial transformations, improvements in almost every field of life. Study abroad is the only way for students to experience the real differences between the different cultures. Studying abroad widens students' knowledge, and horizons provide them space for a burgeoning avidity towards preceding their desires and meanwhile cultivate their independence and characters. However, glancing at the pragmatic side of the desire, finances may become the principal issue. In my case, I am incredibly thankful for Figueroa's scholarship because without the scholarship I wouldn't be able affords to go to Copenhagen and Stockholm with the class. It will become one of my biggest regrets when I look back in the future because I will miss the two weeks of remarkable experiences.
The trip to Copenhagen and Stockholm gave me a lot of insight and knowledge that I will never be able to learn from classrooms in the campus. Professor Sandler and Professor Kurnit brought us to corporations and had insiders giving us enlighten presentations. I think we should learn from the Europe Union policy and start going green and keep the States sustainable just like the EU countries. I love how all their companies are trying to be as sustainable as possible. They will use sustainable as their themes for every products, commercials, and reputation. They do not just say it, but they also do it. Companies in the United States should start using the Scandinavian countries' organizations as a model and learn from them. Even though I did a lot of research on Copenhagen and Stockholm but I do not have the same understanding of their culture as from visiting the countries in person. I understand their cultures faster and easier when I am in the countries. Traveling to the places does help us learn more about the countries and help us understand better.
Study abroad can give you fun, adventure, friends, and knowledge. I appreciate and thankful for Figueroa's scholarship because I wouldn't be able to learn what I had learned. Although I can travel with my money in the future I wouldn't be able to have the same experiences. Everyone should take the advantage as an opportunity at Pace and take one study aboard trip because study abroad makes one cognizant of another culture first-hand. Culture is not just about languages, food, appearances, and personal habits. It can represent deep perceptions, beliefs, and values that influence one's way of life and the way one views the world. It is a good opportunity to enable one not only to restrict a single set of ideologies but also to figure out a different style of beliefs. Students who are capable of experiencing cultural differences individually can come to learn where other cultures are coming from. It can aid one imbibe the ability to think about a special subject from different angles and prospects of the world.
Morgan Ward '17
Image
Being able to have an experience, such as the Copenhagen and Stockholm field study, would not have been possible without the Figueroa Family Fund. I am so extremely grateful to have been able to visit Scandinavia and gain so much knowledge about sustainability and marketing, I was shown a world that is much different than United States. I was blown away by how green and beautiful both countries were, and how friendly the people were. Personally, I simply fell in love with the colorful buildings and rich history in Copenhagen, and the fact everyone bikes everywhere within the city. Being able to visit the Copenhagen Business School taught me about sustainability and corporate social responsibility. Visiting companies like Tango, Wunderman, Prime and United Minds opened my mind for what to expect in a career in Marketing and Advertising. Hearing about sustainability from companies like SEB, Sandvik, Maersk and Electrolux was an enlightening experience. Sustainability is something that is simply only viewed on an environmental basis, but in Scandinavia sustainability is viewed in a social and economic viewpoint as well. I think that this experience allowed me to gain great knowledge that I can bring to future employers and become passionate about here in the United States. Some other fun things that I was able to experience were Max Hamburgers, and we even got to discuss sustainability and marketing with the Danish Franchise owner. Visiting the Danish Design Museum was absolutely wonderful, as we learned how Danish design (specifically chairs) is huge right now. I now look at every chair before I sit. This Pace travel course overall, was an amazing experience that I recommend to anyone and am extremely grateful to have had this enriching opportunity.
Raynell Hankerson '17
I sure did end my undergrad career with a bang! My experience in Scandinavia is one I will never forget. The day after graduation I was given the opportunity to go abroad to Europe to visit two Scandinavian countries, Denmark and Sweden. My excitement truly could not be put into words as I have just walked across the stage to get my degree and hours later would find myself traveling to Europe for the first time. The international field study course is one of the classes that I will never forget and I am truly grateful to Pace for giving me the opportunity to learn abroad. My experience in both Denmark and Sweden open my eyes tremendously. This trip enhanced my knowledge of business practices in Scandinavia and worldwide. I was able to learn and see the differences and similarities that Europe and the United States share when it comes to business. One of the most informative business core values that was learned during the trip was sustainability. In Europe sustainability is very important and was talked about in detail in each visit. What I enjoyed the most about sustainability was learning that it is not all about the environment, climate, and recycling but that sustainability can be applied to many different aspects of society. I learned that sustainability included job equality, living equality, gender equality, economic growth and much more. The international marketing field study trip is on that I will never forget and has even opened my mind to possibly working in Europe in my future career. As I begin my life post college I will keep in mind that there is so much out in this world to see and do and that if I work hard for it I can go far! Thank you for this once in a lifetime opportunity,
Taylor McCarthy '17
Image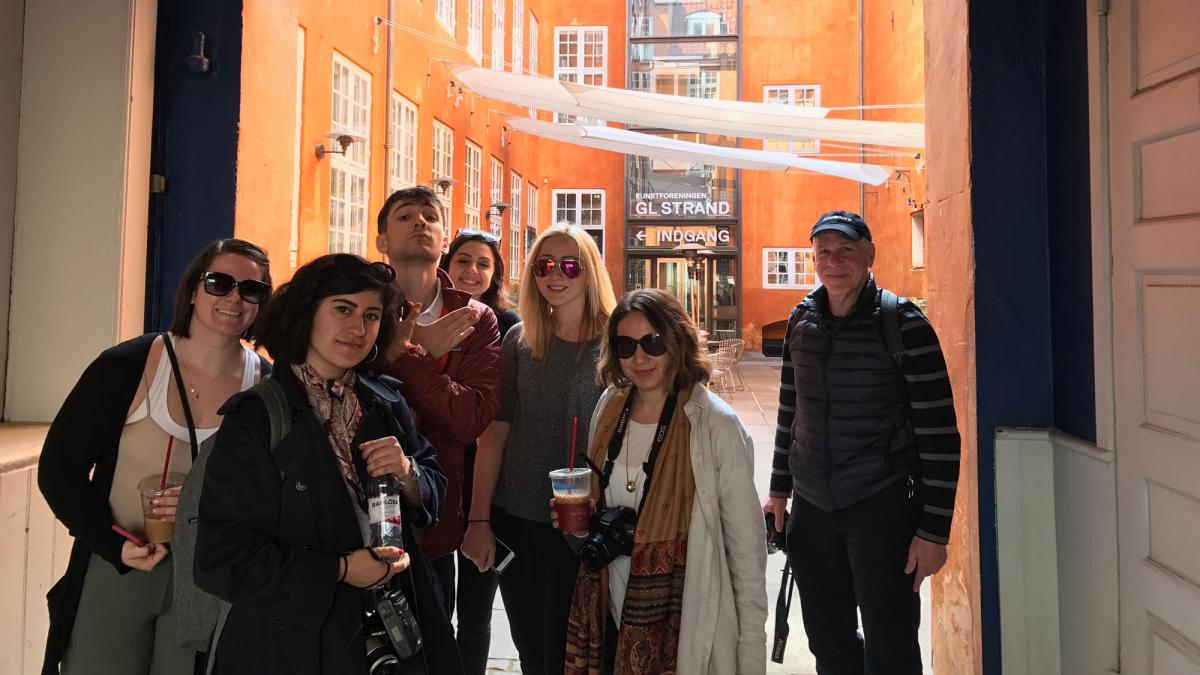 First, I want to thank everyone who made this award available to me and gave me the opportunity to travel to Copenhagen and Stockholm, two of the most beautiful cities I have ever seen. The best thing about both cities is that wherever you turn you can see history in the architecture, colors, and cobblestones. It is almost like you're transported back in time.
I had the pleasure of meeting with eleven different companies and learned so much while I visited with them. We talked about marketing and advertising, but most importantly, we talked about sustainability. A topic that is not brought up very much in the United States. We also got to see in the cities how they function as a sustainable society. Some examples are bicycling everywhere rather than car, escalators that are not running unless there is human activity, having to place our key cards in a slot to make the light switches turn on and so many more. It was eye opening to see the difference between the two cities and the United States.
Sustainability involves social, economic, and environmental factors that contribute to the world we live in. While there, many of the businesses talked about how they use these factors. For example, at Electrolux we learned about a project they have with their washers and dryers affiliated with the "Care Label Project." This project has partnered with designers to create labels for clothes with the appropriate washing instructions for people to properly care for their clothes and in turn will contribute to decreasing their individual carbon 2 emissions. Another project we learned about involving fashion is an app which exchanges clothes with people. It works by someone getting a jacket for example. They then post it on Instagram with certain hashtags and the first person to comment then gets to have that jacket for a certain number of time, until the next post. This is a way for people to not buy so many clothes. We also were shown a commercial for H&M by many of the companies we visited like Prime Advertising and Tango Sponsorship. In the ad, H&M clothing is being promoted showing different people wearing clothes in their own individual way and at the end of the commercial it tells the viewer to recycle their clothes. After we got into a discussion about the commercial, we learned that here in the United States, H&M only accepts their own brands clothes for recycling. In the Scandinavian regions, H&M accepts any clothing from any brand. It was just another example of how different the countries are.
My education was enhanced a tremendous amount. First, it opened my eyes up to a whole new culture and society of people. Second, I learned about sustainability from companies who actually practice it in their businesses and have made significant strides to be acknowledged as a sustainable company. I also got to meet with some of the biggest companies like Maersk, Sandvik, and Electrolux and learn from their business models and strategies how they implement sustainability into their company. I never would have gotten the chance to experience or receive that knowledge without taking this trip. Third, this trip gave me the opportunity to explore a new career path. As I mentioned above about the numerous fashion projects, I was able to see a whole new side of an industry: sustainable fashion. I currently have a minor in fashion marketing and this is a topic I want to try and bring into my classes and search for in my career. This trip made me want to explore more cities and gain more knowledge that I have signed up for the next field study in the winter for London and Brussels. I think a field study like this is what every business student should take because it gives someone knowledge that no PowerPoint or textbook could ever give. The information is coming from people who are working at these big companies and have real life experience in the working world. While at Pace I have learned a lot from my professors, but being able to talk with people who are working every day in their field and ask them questions about their customers and strategies gave me the ability to see what my future could be like.