Copenhagen, Denmark and Stockholm, Sweden
MAR 356 and MAR 680H - Undergraduate and Graduate Field Study in International Marketing
Spring 2015
Image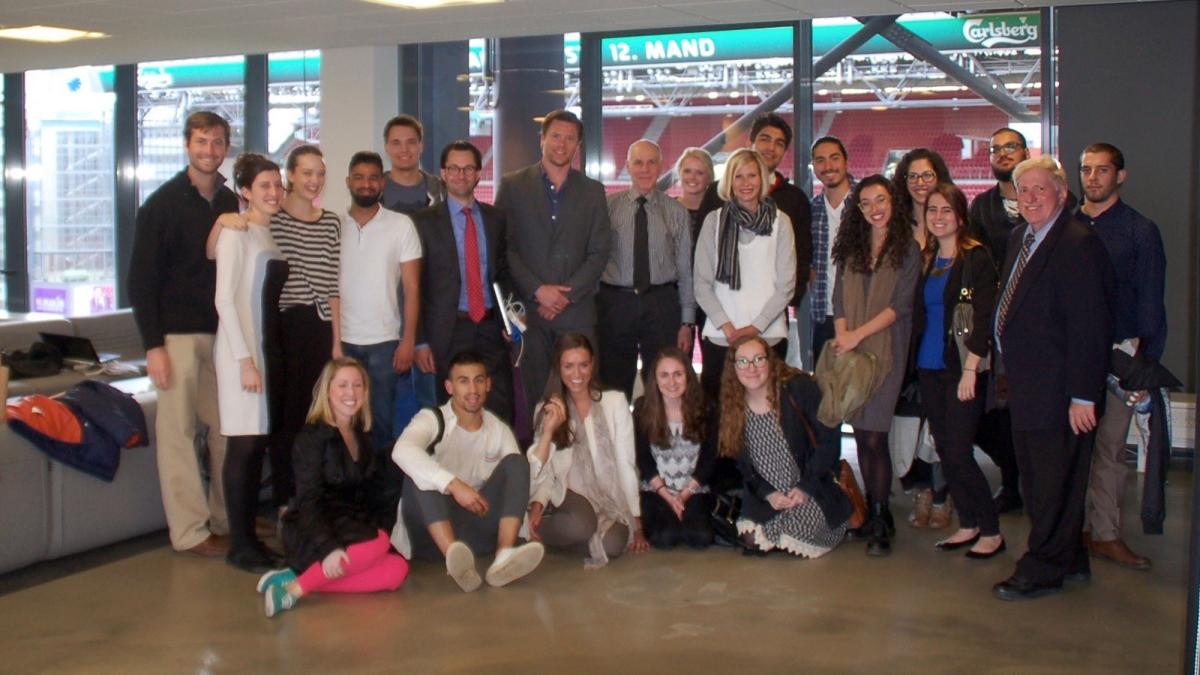 About the Field Study
The International Marketing Field Study traveled to Copenhagen and Stockholm from May 25 - June 4, 2015. Led Professors Dennis Sandler and Paul Kurnit, this course introduced students to a wide range of marketing companies and best business practices in Scandinavia. Students learned about sustainability initiatives as well as cultural values and norms in Denmark and Sweden. The group gained great insights from business site visits that included Maersk, Electrolux, Copenhagen Capacity, Prime, United Minds, AdPeople, Tango Alliance, Henkel, Copenhagen Business School, Max Hamburger, and more.
Image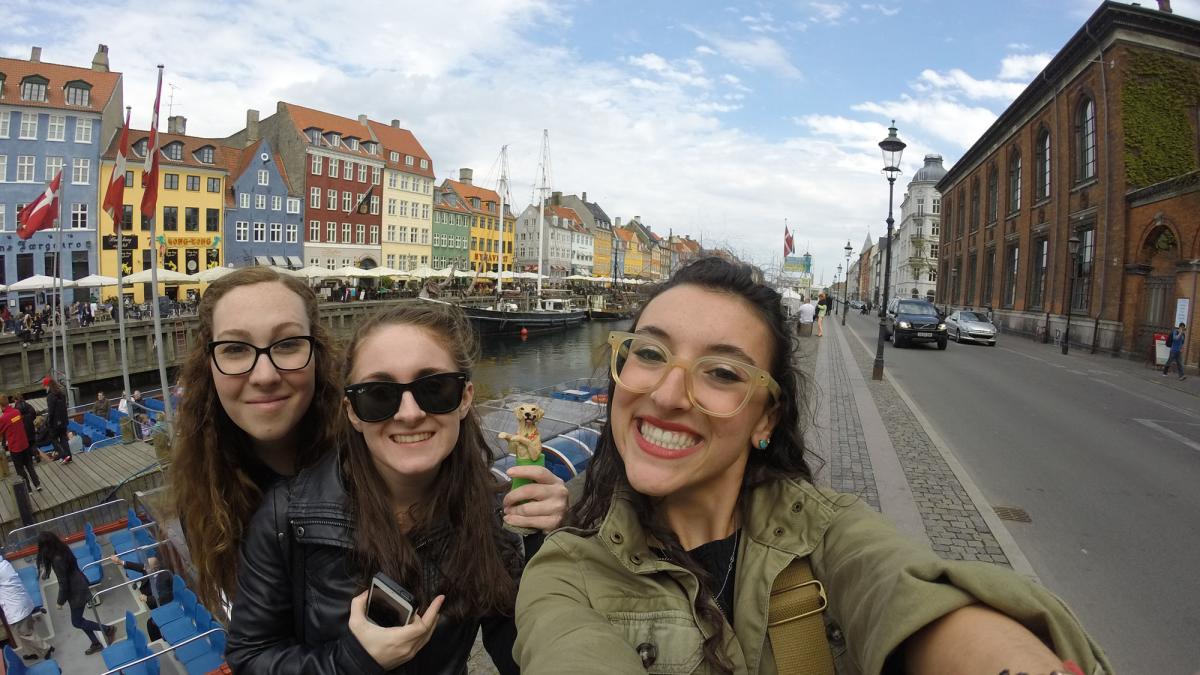 Image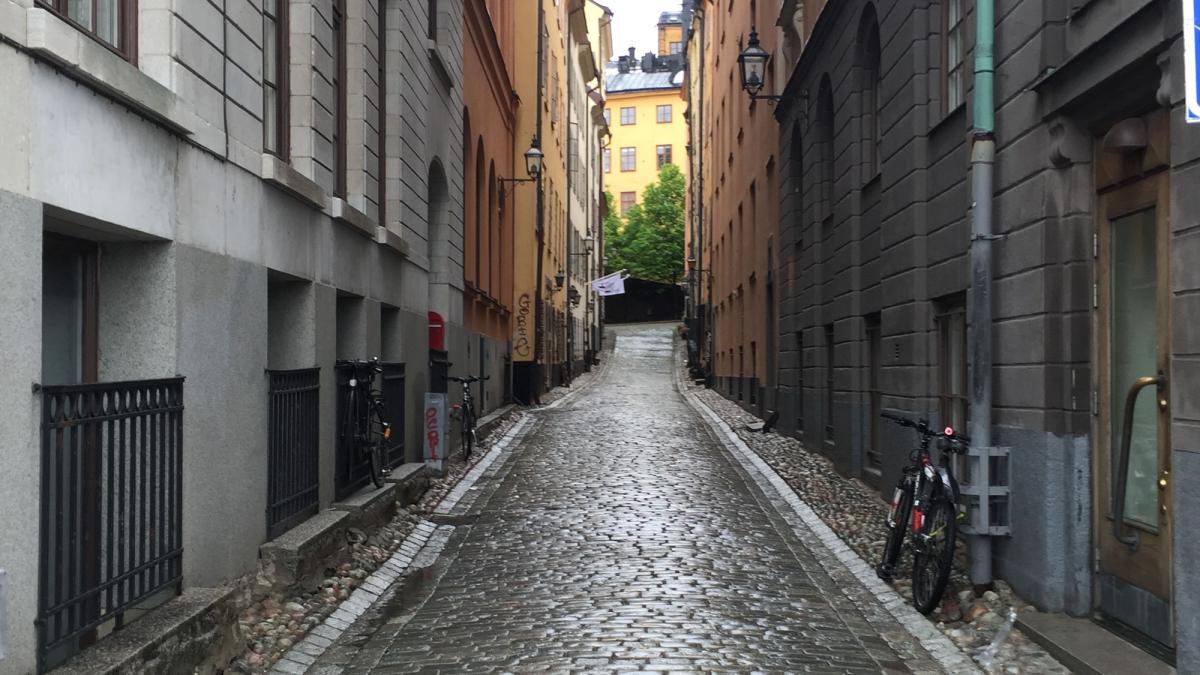 Scholarships
Five Lubin students were each awarded scholarships in the amount of $1,500, made possible by a generous donation from the Figueroa Family Fund.
Image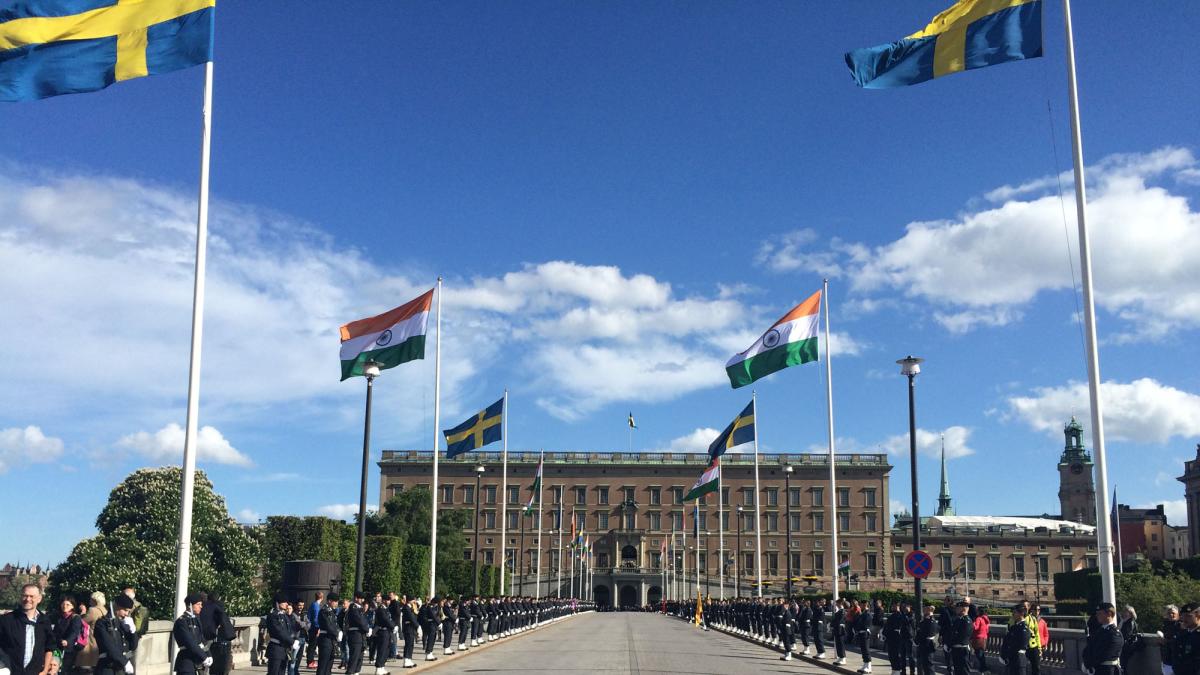 Students Speak
Elena Baez '16
The travel course to Copenhagen and Stockholm was a great experience, both personally and professionally. Through city tours and agency tours, I was able to understand many facets of the Scandinavian business culture and the importance of sustainability. This opportunity expanded my global mindset by thinking and working beyond my own perspective and borders. As students, we gain invaluable experience outside of the classroom when we are doing something new; whether it's going new places, meeting new people, learning new industries, cultures and business practices, we can gain insights to another world and expand our skill set. I am so fortunate to have had this experience through Pace; moreover, the support from the Figueroa Scholarship Foundation to make this possible.
Image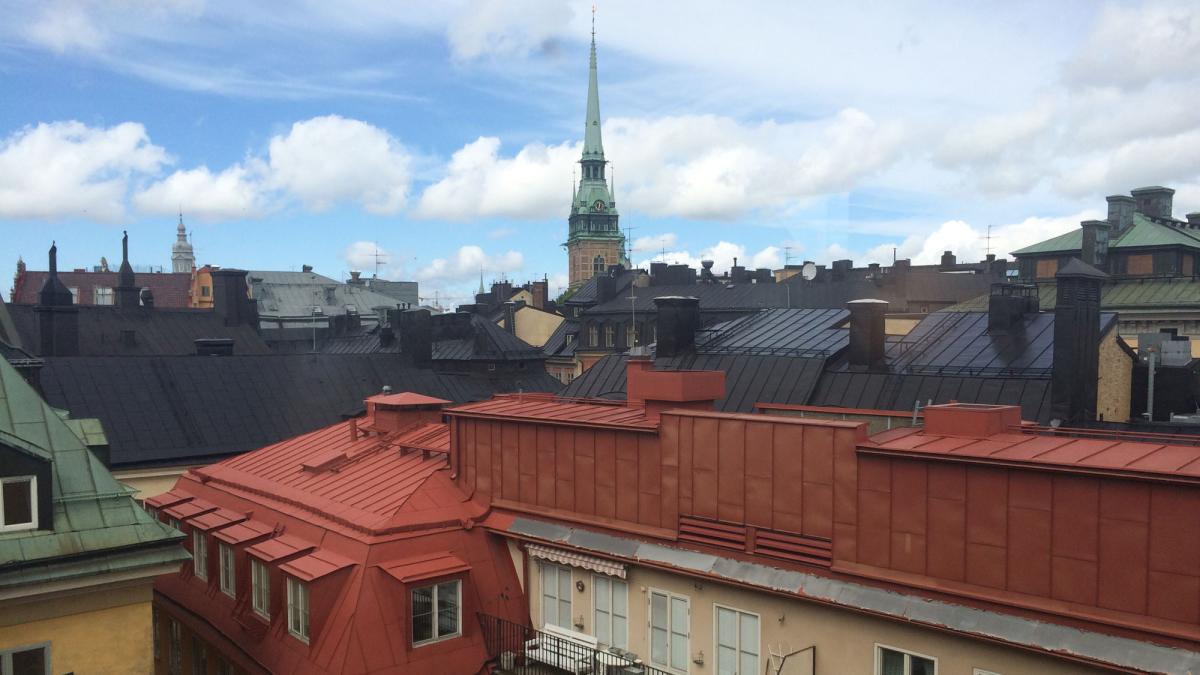 Madison Case '15
Traveling to Scandinavia for the International Marketing course was truly astounding. The contrast between American and Scandinavian business practices opened my eyes to an entirely different way of analyzing situations and making decisions. I found the notion of "Jante law" to be very interesting throughout my travels. Jante law is a set of rules created to instill collectivism among Scandinavian society and remind its citizens that no singular individual is better than any other. It was interesting to relate this way of life to Sweden's Spotify and compare its international business tactics with other Scandinavian companies. It seems that the younger business men and women of Scandinavia recognize the need to expand their strategies to international borders in order to build strong, long-lasting establishments. Business practices aside, Scandinavia is a beautiful area of the world. With stunning architecture, nature, and a wealth of history, Copenhagen and Stockholm proved to be phenomenal. In Copenhagen, we visited Nyhavn Port, a wonderful seaside oasis lined with dozens of cafes and live musical acts, and Rosenborg Castle, the 17th century home of various Danish monarchs and a large collection of precious jewels, including the world's largest amethyst at about 346 karats. The Old Town area of Stockholm truly gave a feeling of Swedish life 1,000 years ago; the cobblestone roads and meandering alleyways were quite fascinating. As a music lover, I found the ABBA Museum and the Swedish Music Hall of Fame to be fantastic and only added to my love of music and culture. I would highly recommend this course to anyone seeking new adventures in beautiful places. Copenhagen and Stockholm are magical cities rich in history and business, and therefore, I feel that juxtaposing Scandinavian and American business culture was a great way to truly showcase the uniqueness of these two cities.
Image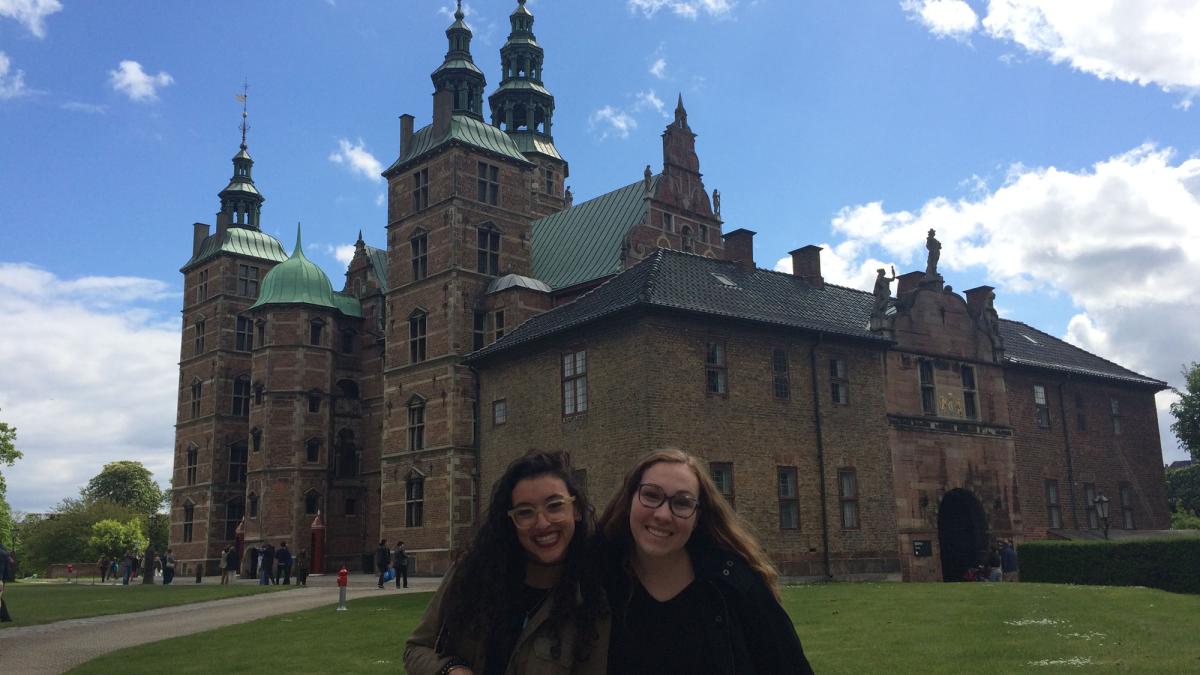 Elisabeth Chambry '16
Going on the Pace University travel course to Denmark and Sweden was one of the best decisions I have ever made. I have studied abroad in the past, and I found this experience to be equally rewarding. Visiting the different companies was an amazing opportunity to learn more about industries I was already interested and to even learn about some I did not even know existed. Outside of the meetings we had plenty of time to explore the cities and enjoy a plethora of cultural experiences. I had a wonderful time, and I would recommend the Pace travel courses to anyone!
Image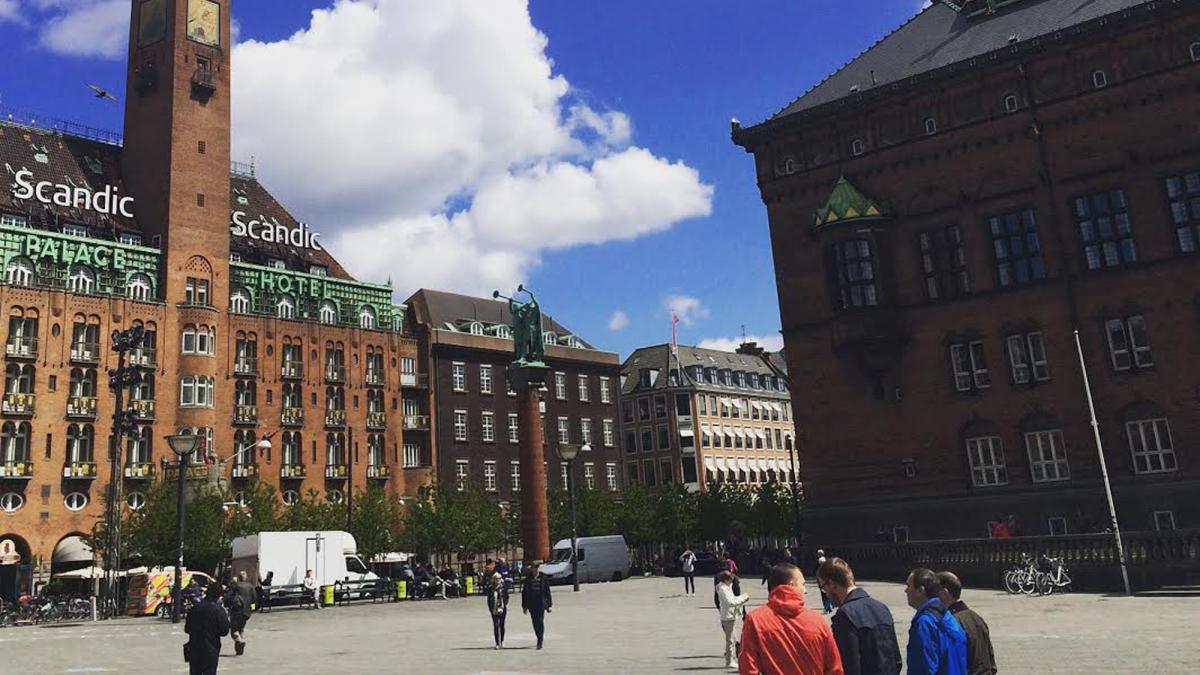 Aaron Hernandez '15
As someone who has never traveled to Europe before this trip it was definitely an eye-opener to say the least. Upon leaving the airport, I immediately noticed the bike lanes running all over the city; I couldn't help but imagine how great it would be to see this type of infrastructure in NYC. Growing up in NYC, I've grown accustomed to the hustle n' bustle of its streets, so it was very weird the first night walking through the streets of Copenhagen. Not being able to hear or see anyone for miles was something completely foreign. My most memorable moments were spent speaking with the locals; getting to know the culture and language a little bit better. It definitely shed light on new ideas I didn't think were possible to accomplish within a relatively big city. For example, their view and sense of community, where everyone is as equal as the person next to them and lending a hand isn't something that will cost a person too much trouble. At one of our company visits, our speaker said something that I can't forget, he said that Americans are more focused on starting equally, while Danes are more focused on everyone finishing equally. This is something that we as an individualistic culture should look into. New Yorkers could definitely learn a thing or two about the Scandinavian way of life. I really enjoyed how Danes seem to drop everything they are doing and enjoy a nice sunny day during the middle of the week. They are also more family-centric, and offer a lot more months off during paternity leave which I thought was fantastic. Here in the states sometimes we forget that the most meaningful moments in life are those in which we share with our loved ones and unfortunately, those are moments that we tend to take for granted the most. It's not a coincidence they are the "happiest people in the world". I will never forget my experience in these remarkable Scandinavian countries, and will be think twice before passing by the lost tourists that come to NYC. With the help of each and every one of us, I truly believe we can become a more sustainable and communal society. Ultimately creating a better and safer place for ourselves, but more importantly, for the generations to come.
Image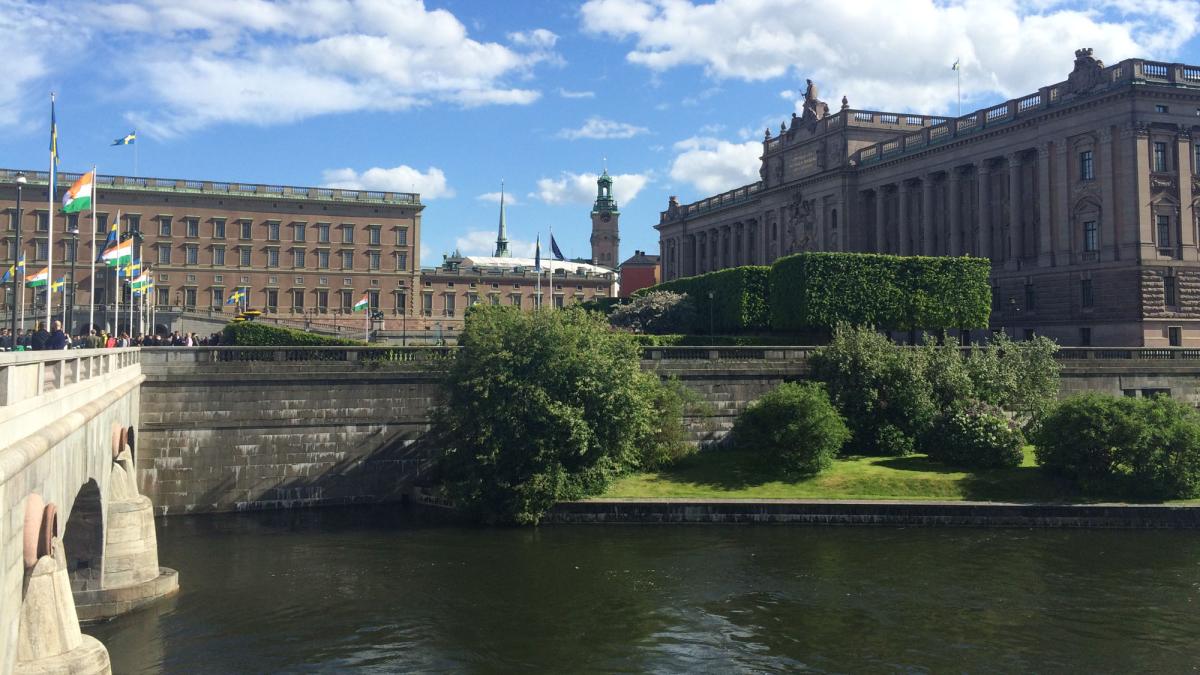 Tyler Griffith '15
Submitting myself to a culture, throwing away my traditions, my language, my products, and foods, I learned what it meant to come from a different place. A valuable perspective on the world you could say. We were rewarded with tours, and city cards for each city stay, which allowed us to get lost and have no fear doing so. Our group was fantastic! We had such a wide range of different personalities, an array of unique skills, and ethnicities from all over. We were all strangers at the start of the trip, and unexpectedly, evolved to quite a familiar family. The sole purpose of the trip for me was to acquire a more real-time explanation of the importance Scandinavia has on sustainability. The cultures expressed such a loyal and loving relationship to the earth, with their choices of foods, packaging waste, cleanliness of the air, etc. As we also sat in some of the most intimate conference settings I've ever experienced, with some of the largest companies globally present, we had the seeds of sustainability be planted in us all. The skills I have brought back home with me will be the very skills that are front and center for the long road to come.