Image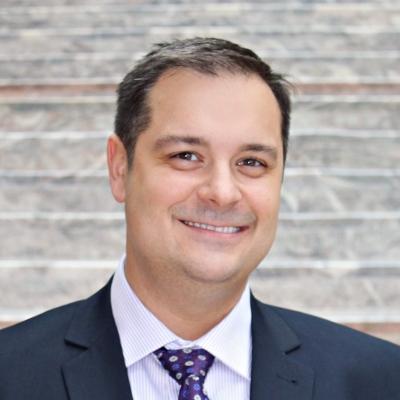 Jeff McIlvenna
Associate Director of Academics
Email: mcilvenna@pace.edu
Jeff McIlvenna manages the day to day academics of the ELI in New York City and ensures students have the best academic experience they can find in New York.
Jeff holds a Master of Arts in Education and Innovation from Webster University and a Bachelor of Arts in Political Science from the University of Missouri.
He has spent 15 years in the TESOL field in Georgia, Iraq, Paraguay, Angola, and the United States. Jeff enjoys practice-based professional development endeavors and has presented at TESOL International and related conferences and workshops in ten countries. His educational interests include blended learning environments, education technology for engagement, drama and playwriting in the classroom, and multimodal writing techniques.
In his free time, he travels extensively, enjoys cooking, and loves learning foreign languages including Spanish, Georgian, and Arabic.