Image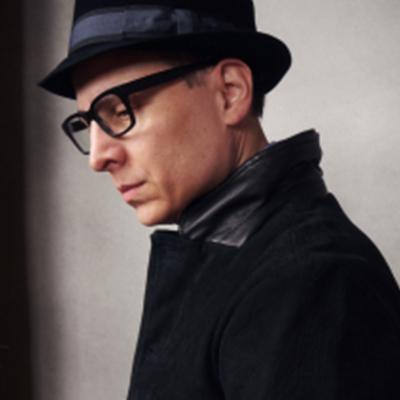 Matthew Bonifacio
Adjunct Professor
Acting for Film and TV II and III - BFA Acting
Matthew Bonifacio is an award-winning director, producer, writer, and Film Independent Spirit Award nominee. His directorial feature film debut, "Lbs.," was an official selection of the 2004 Sundance Film Festival and was nominated for the Alfred P. Sloan Award. "Lbs.," co-written and produced by Matthew, was selected by Bilge Ebiri as a New York Magazine Critics' Pick. In 2011, "Lbs." was nominated for the John Cassavetes Award at the Film Independent Spirit Awards.
Matthew directed and produced his second feature film, "Amexicano" (starring Carmine Famiglietti, Raúl Castillo, Manny Perez, Jennifer Peña), which made its world premiere at the 2007 Tribeca Film Festival. The film had a limited theatrical release and was highly praised by critics from Variety, The New York Times, Village Voice, and New York Daily News.
"The Quitter" marked Matthew's first film as an actor and director. "The Quitter" had an exclusive theatrical engagement with Regal Cinemas in 2014, and received positive reviews in The New York Times, New York Daily News, The Huffington Post, Film Journal International, and many others. "The Quitter" was picked-up by Gunpowder & Sky and released across all platforms. HULU acquired and released "The Quitter" for streaming. "The Quitter" made its Television debut on PBS.
His short film "The Watering Hole" won the first-ever Tropfest@Tribeca Film Festival. A jury of Naomi Watts, Matt Dillon, Darren Aronofsky, Caroline Baron, Famke Janssen, Anthony Lapaglia, and Charles Randolph selected it as the winner.
Matthew's shorts, "Migraine" (featuring Nathan Lee Graham and Laverne Cox), and "Fortune House" (starring Tony Award Winner Michael Aronov), are distributed by Shorts International and are available on select platforms. "Fortune House" won the Christopher and Dana Reeve Award for Best Short Film.
Matthew also directed, wrote, and produced the short documentary, "Libero (Free)," which was commissioned by DICK'S Sporting Goods/Tribeca Studios and world premiered on ESPN.
His short film, "Last Pick-Up," (starring Tony Award Winner Reed Birney), made its world premiere at the 2018 OUTFEST LA Film Festival and screened at many other film festivals.
Matthew's most recent short film, "Master Maggie," starring Lorraine Bracco, Kenan Thompson, and the late Brian Dennehy, has received praise from critics and screen at over 20 film festivals, winning awards at the Nantucket Film Festival, American Pavillon at Cannes, Katra Film Series Grand Finale, and Oscar-Qualified for the 92nd Academy Awards.
Matthew is recognized as one of the top on-camera acting coaches in New York City, has guest lectured at NYU's Tisch School of the Arts, and has worked as an on-set coach for Paramount Pictures.
Matthew was a writer of the MyCareer story mode for the "NBA 2K 21" video game which starred Djimon Hounsou, Michael Kenneth Williams, Mireille Enos, Jesse Williams, Britt Lower and May Calamawy.
Matthew was born and raised in Brooklyn, New York, where he currently lives with his wife, writer/producer/director Julianna Gelinas Bonifacio.