The David J. Pecker Distinguished Professorship enables Pace University to recruit and invite chief executive officers of major publishing companies and other industry leaders to teach and lecture within the Master of Science in Publishing Program. Yahdon Israel, the host of the Literaryswag Book Club, the host of LIT, a weekly web series about books and culture, and the Awards VP of the National Book Critics Circle, presently holds this position.
The Professorship allows Pace publishing students to learn from the most successful, innovative, and influential people in the publishing world; deepens the connection between students and the industry; exposes students to the latest insights, innovations, and trends in the business; enhances the Program's already-glowing reputation and allows it to compete both locally and nationally.
Image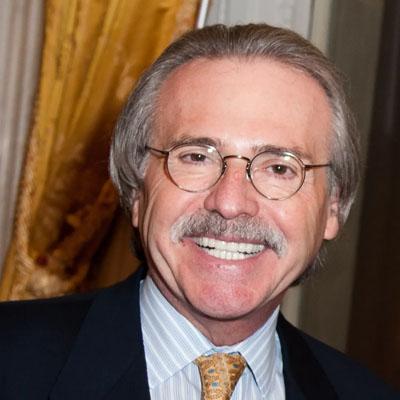 David J. Pecker became Chairman, President and Chief Executive Officer of American Media, Inc. (AMI) in May 1999, when along with Evercore Partners, he purchased the company. Today, AMI is the leading publisher of celebrity and health & fitness magazines including Star, National Enquirer, Shape and Men's Fitness. The company's holdings also include Distribution Services Inc. (DSI), the leading supermarket in-store merchandiser.
Before acquiring American Media, Inc. Mr. Pecker was President and Chief Executive Officer of Hachette Filipacchi Magazines. He was appointed Chief Executive Officer in 1992, after being named President of Hachette Magazines, Inc. in September 1991. Prior to September 1990, Mr. Pecker had served as Executive Vice President, Chief Operating Officer and Chief Financial Officer for Hachette Magazines, Inc. formerly Diamandis Communications Inc.
Mr. Pecker holds a Bachelor of Business Administration degree from Pace University and attended Pace University Graduate School of Business. In May of 1998, the university awarded him an Honorary Doctorate of Commercial Science. Mr. Pecker is deeply committed to publishing and publishing education.
Former David Pecker Distinguished Professors
Richard Sarnoff
Image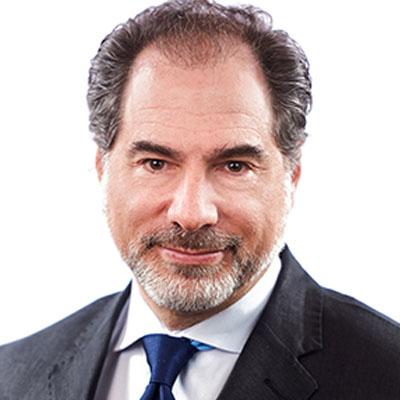 Richard Sarnoff (2019-2020) is Chairman of Media, Entertainment, and Education for KKR's Private Equity platform in the Americas, and serves as a member of the TMT growth equity investment committee. From 2014 through 2017, he served as Managing Director and Head of the Media and Communications industry group, leading investments in the Media, Telecom, Information Services, Digital Media and Education sectors in the US. From 2011 to 2014, Mr. Sarnoff was a Senior Adviser to KKR. Mr. Sarnoff currently serves on the Board of Directors of Chegg, Weld North, Cengage, UFC and WebMD, as well as numerous not-for-profit organizations.
Until 2011, Mr. Sarnoff was a longstanding senior executive at Bertelsmann AG, Europe's largest media company, serving as EVP and Chief Financial Officer of Bertelsmann's book publishing division, Random House for eight years. In 2006, Mr. Sarnoff established Bertelsmann's digital media arm, BDMI, and as President oversaw the corporation's global investment activities in digital media. Mr. Sarnoff served on the Supervisory Board of Bertelsmann AG, for six years. In 2008, he was named Co-Chairman of Bertelsmann's US holding company, Bertelsmann Inc. Mr. Sarnoff holds a BA from Princeton University in Art and Archaeology and an MBA from Harvard University.
Yahdon Israel
Image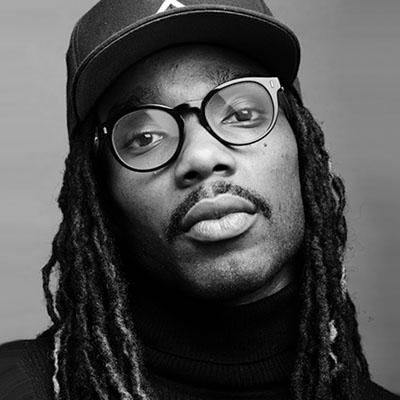 Yahdon Israel (2018-2019) is a writer and editor and the creator of Literaryswag, a cultural movement that intersects literature and fashion to make books cool. He has written for Avidly, The New Inquiry, Brooklyn Magazine, LitHub, and Poets and Writers. He graduated from Pace University with a BA in English. He's a fellow of the Dyson Society, a graduate of the Pforzheimer Honors College, and the 2013 recipient of the Charles H. Dyson Award. He is the Awards VP of the National Book Critics Circle, the host of the Literaryswag Book Club, a monthly book club that's free and open to public, and the host of LIT, a weekly web series about books and culture.
In his first lecture, "Turning Barriers Into Bridges: How to Create Market Opportunities with Innovative Thinking," Mr. Israel speaks from his perspective as a writer, editor, and entrepreneur about how relationships can help us create frameworks that are valued by communities larger than our own. (Photo credit: Rog and Bee)
Bette Rockmore
Bette Rockmore (2017-2018) – Professor Bette Rockmore is the former SVP of Advertising Sales for Sirius XM Radio, Inc., where she has also served as a consultant. She is the former SVP of Business Development at American Media for ten years and the Director of Direct Response Marketing for Meredith for seven years. Prof. Rockmore was also the Vice President of Special Marketing at Hachette Filipacchi Media for nine years. She received her Bachelor's Degree from the University of Cincinnati and is an Adjunct Professor in Pace University's MS in Publishing program. Prof. Rockmore teaches PUB 622D, the "Creating a Magazine" seminar." Currently she consults with young adults, advising them about job searches and interviews.
Lisa Sharkey
Image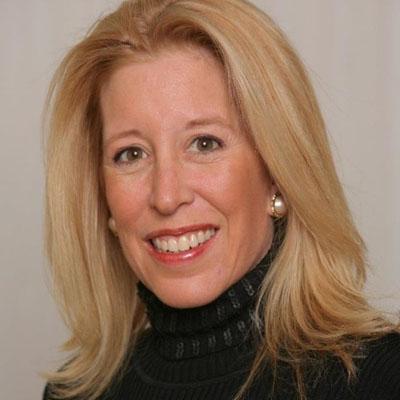 Lisa Sharkey (2016-2017) – Lisa Sharkey is the Senior Vice President and Director of Creative Development for HarperCollins Publishers Worldwide, one of the world's leading English-language publishers and a subsidiary of News Corporation. She joined the company in 2007 after more than two decades in television.
Susan Katz
Image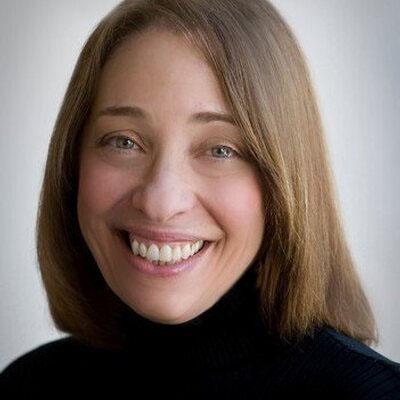 Susan Katz (2015-2016) – Ms. Katz was formerly President and Publisher of HarperCollins Children's Books. She was appointed to that position in 1996 and has spent twenty eight years professionally committed to publishing and HarperCollins. Under her leadership, the children's books division has earned numerous awards. She has worked with many authors and illustrators including Shel Silverstein and Maurice Sendak.
Paul Levitz
Image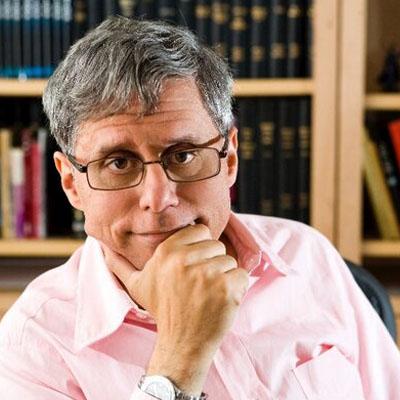 Paul Levitz (2014-2015) – Mr. Levitz is a comic fan, editor, writer, and executive. He formerly was president and publisher of DC Comics and presently teaches Publishing Comics and Graphic Novels and Publishing Transmedia at Pace University. He is currently working on a book on Will Eisner and the birth of the graphic novel for Abrams Comic Arts.
Cevin Bryerman
Image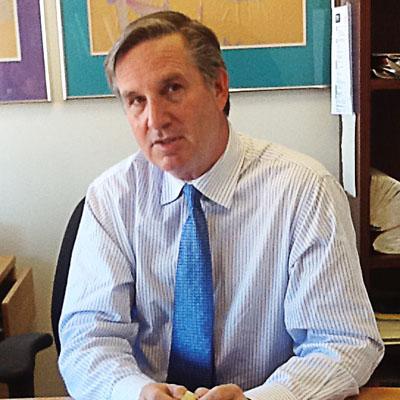 Cevin Bryerman (2013-2014) – Mr. Bryerman serves as publisher and vice president of Publisher's Weekly magazine. He has been in the magazine business, working at the helm of both trade and consumer magazines, and in strategic planning, business development, and partnerships for more than 25 years. His topics included "Publishing: Self-Publishing/Where It Fits Into the Publishing World" and "The Impact of Publisher's Weekly on the Book Industry."
Arthur Levine
Image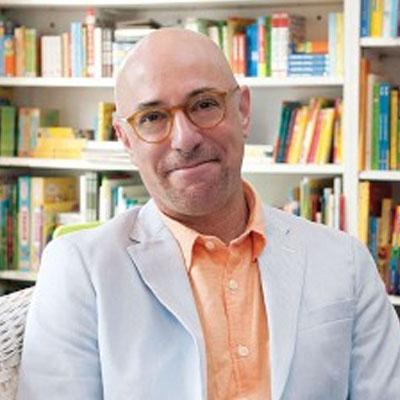 Arthur Levine (2012-2013) – In 1997, Mr. Levine launched Arthur A. Levine Books at Scholastic. He has gathered together prominent authors such as J.K. Rowling, Carolyn Coman, Lisa Yee, and Francisco Stork. Mr. Levine is a writer as well as a publisher, and has done much for literacy and publishing. He discussed his experiences and career as a publisher, and brought his hands-on experience to the Pace students.
Michael Healy
Image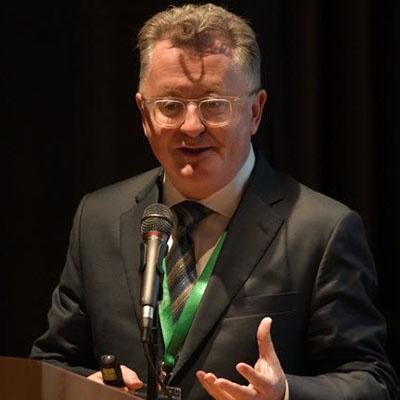 Michael Healy (2009-2012) – Mr. Healy is presently the director of International Relations of the Copyright Clearance Center. He was formerly executive director of the Book Rights Registry. In his lectures, Mr. Healy examined the changes that are occurring in the publishing industry and its effect today on the business. He addressed such topics as "Digital Rights and Wrongs: What's Going On with Copyright" and "The Future of Publishing in Hazardous Times."