Image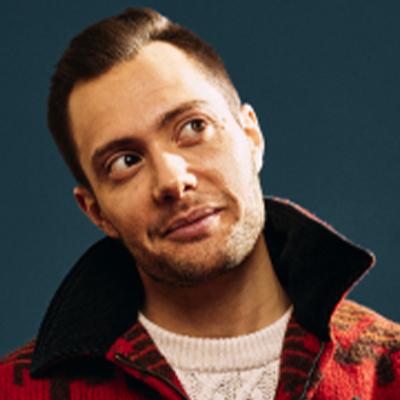 Neil D'Astolfo
Adjunct Professor
Neil D'Astolfo (he/him) is a New York-based actor, comedian and writer. Neil is currently a series regular on Paramount Plus' Emmy-nominated animated series "Stephen Colbert Presents Tooning Out the News," and he recurred as Anthony Fauci on Showtime's "Our Cartoon President (also executive produced by Stephen Colbert). Additional TV credits include "Washingtonia" (Comedy Central [upcoming]), "High Fidelity" and "The Path" (Hulu) as well as "Understudies" (dailymotion). Neil's theatre credits include "The Comedy of Errors," "A Midsummer Night's Dream" and "Macbeth" (Classic Stage Company), "Family" (Pershing Square Signature Center Studio) as well as workshops at Abingdon Theatre, Atlantic Theater, Cherry Lane Theatre, EST, New York Stage & Film, New York Theatre Workshop, Rattlestick Playwrights Theatre, Soho Rep and WP Theatre.
Neil was a house performer at The Upright Citizens Brigade (UCB) Theatre from 2018 - 2020. He appeared on the Maude Night (house sketch) teams Peach and Glamour College and hosted "GayTube (but Not Porn)" and "Fruitcake: A Holiday Variety Show." Neil now performs monthly at New York City's Caveat as a creator of "DOWNSTAIRS PARTY," a queer sketch and variety show. Neil's one-person play, "Mister Miss America," is currently being developed by All For One (AFO) Theater and will have its off-Broadway premiere in Summer 2022.
As a filmmaker, Neil wrote, co-directed and stars in the short film "NORA," the sequels to which ("NORA'S MOTHER" and "NORA'S HUSBAND") are current recipients of a Film Independent Fiscal Sponsorship. Neil's original comedy pilot, "TRIBE," was named a Semi-Finalist at the 2019 Nashville Film Festival Screenwriting Competition and 2019 Cinequest Screenwriting Competition. It was also an official selection at the 2019 Austin Comedy Short Film Festival, where it was named one of the Top 10 Best Comedy Series in its Screenplay Competition.
Neil is currently an adjunct professor at Pace University's School of Performing Arts. He is also a certified mindfulness meditation instructor and teaches at MNDFL Meditation.
Education: BA, Middlebury College; MFA, Acting, Columbia University.