Pace's newest building, 15 Beekman, opened in Fall 2023. These residential floors sit atop new classrooms, three floors of dining facilities, the Beekman Library, and so much more.
Features of the residence hall portion of this building include:
Suite style living—Suites will accommodate between 5 and 11 students. Suites will include various combinations of single, double, triple and quad occupancy rooms, but most students (about 2/3) will be assigned to double rooms.
Per student furniture includes:

Bed is 80" wide x 36" deep x 36" high. The bed is adjustable and takes Twin XL sheets.
Two-drawer stackable dresser is 24" wide x 24" deep x 20" high.
Wardrobe cabinet is 24" wide x 24" deep x 72" high and has two bottom drawers.

Shared common "living room" type space in each suite, please not there is no common closet
Private bathrooms in each suite (larger suites will have two bathrooms).

Shower curtains will be provided by Housing. Shower curtains in this building are a non-standard size, 78" tall x 54" wide.

Microwave and refrigerator are included in each suite
There will be a large amenities floor with, large custom kitchen, dining, social and study space, and outdoor terrace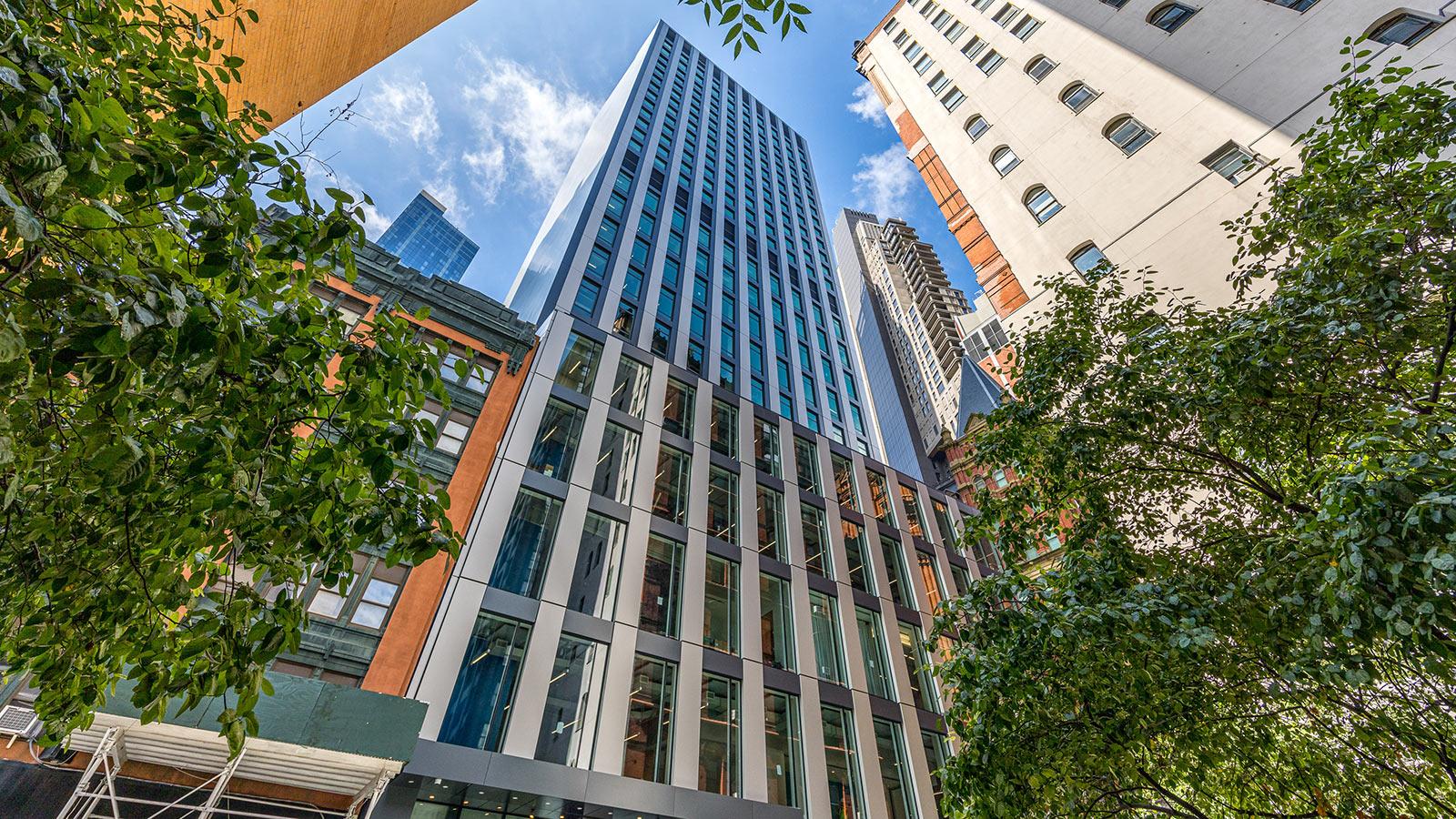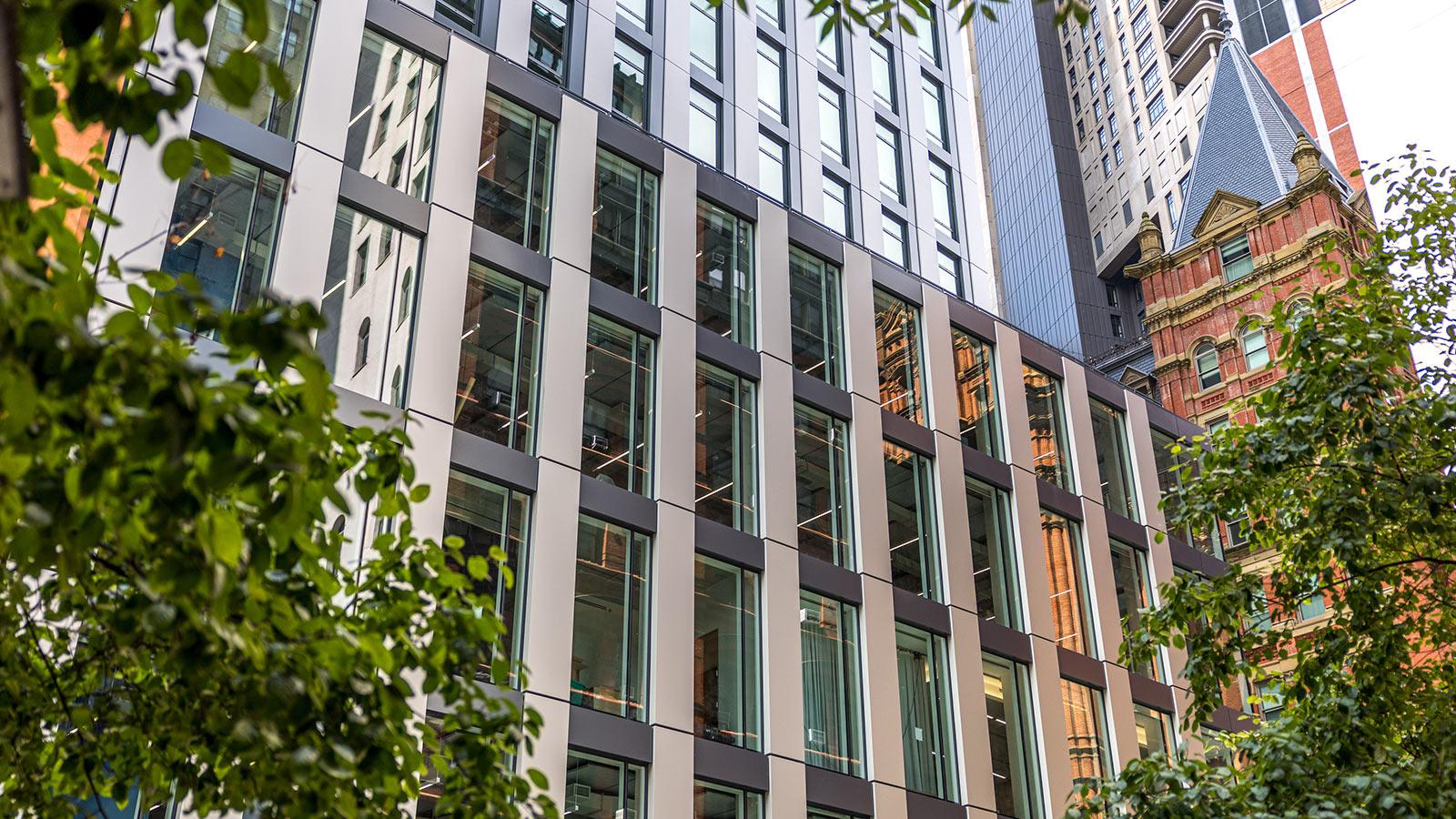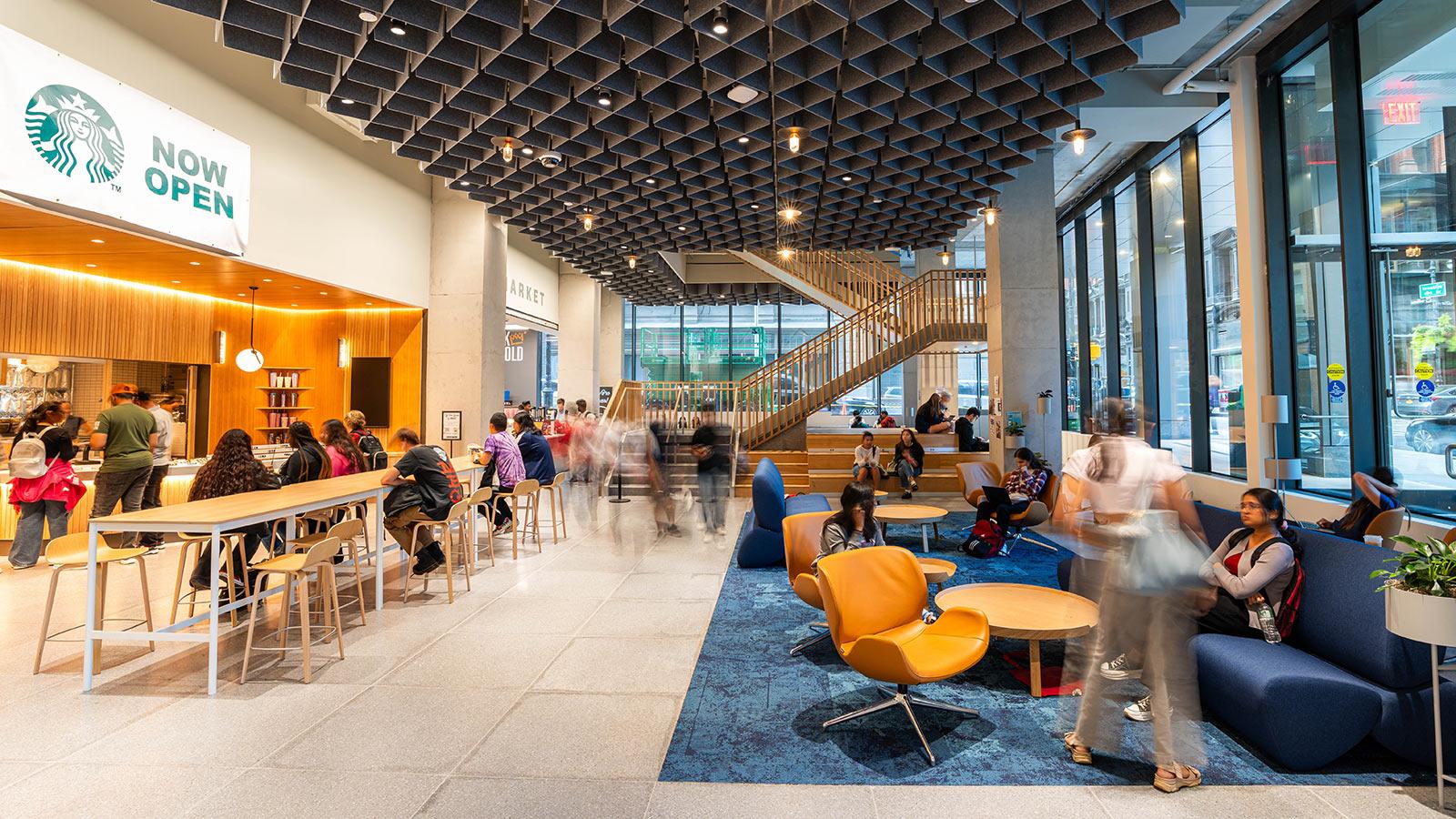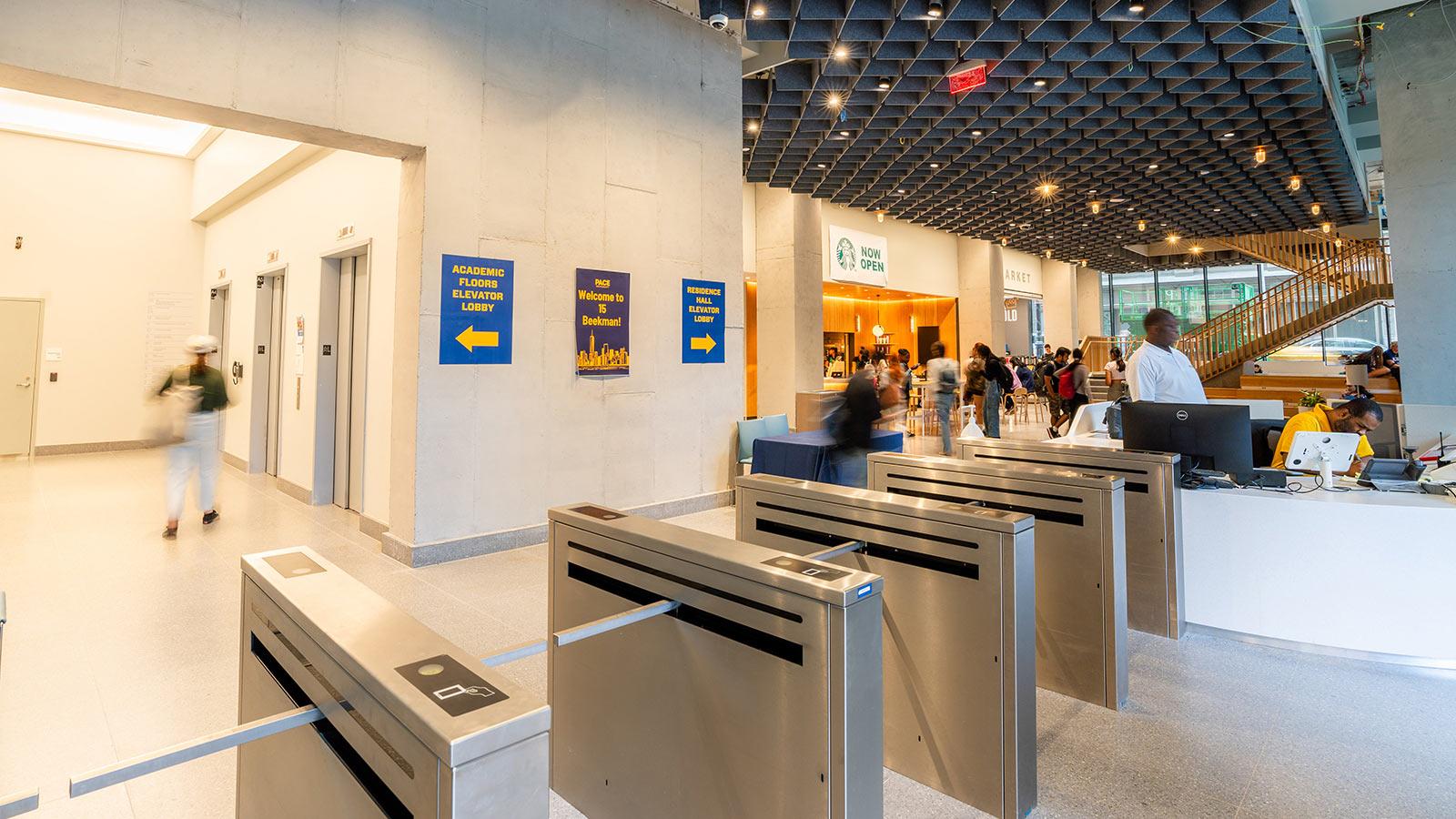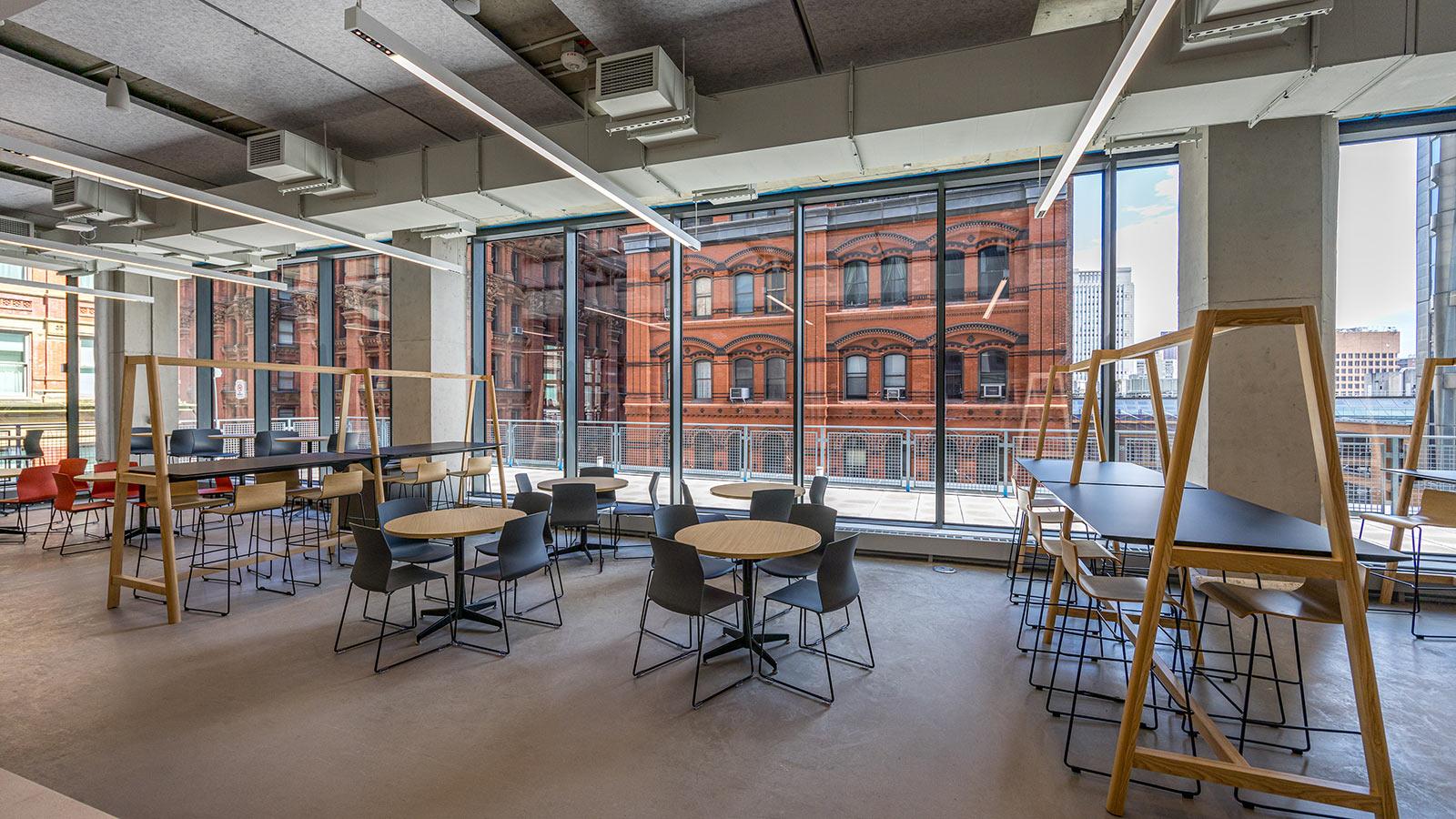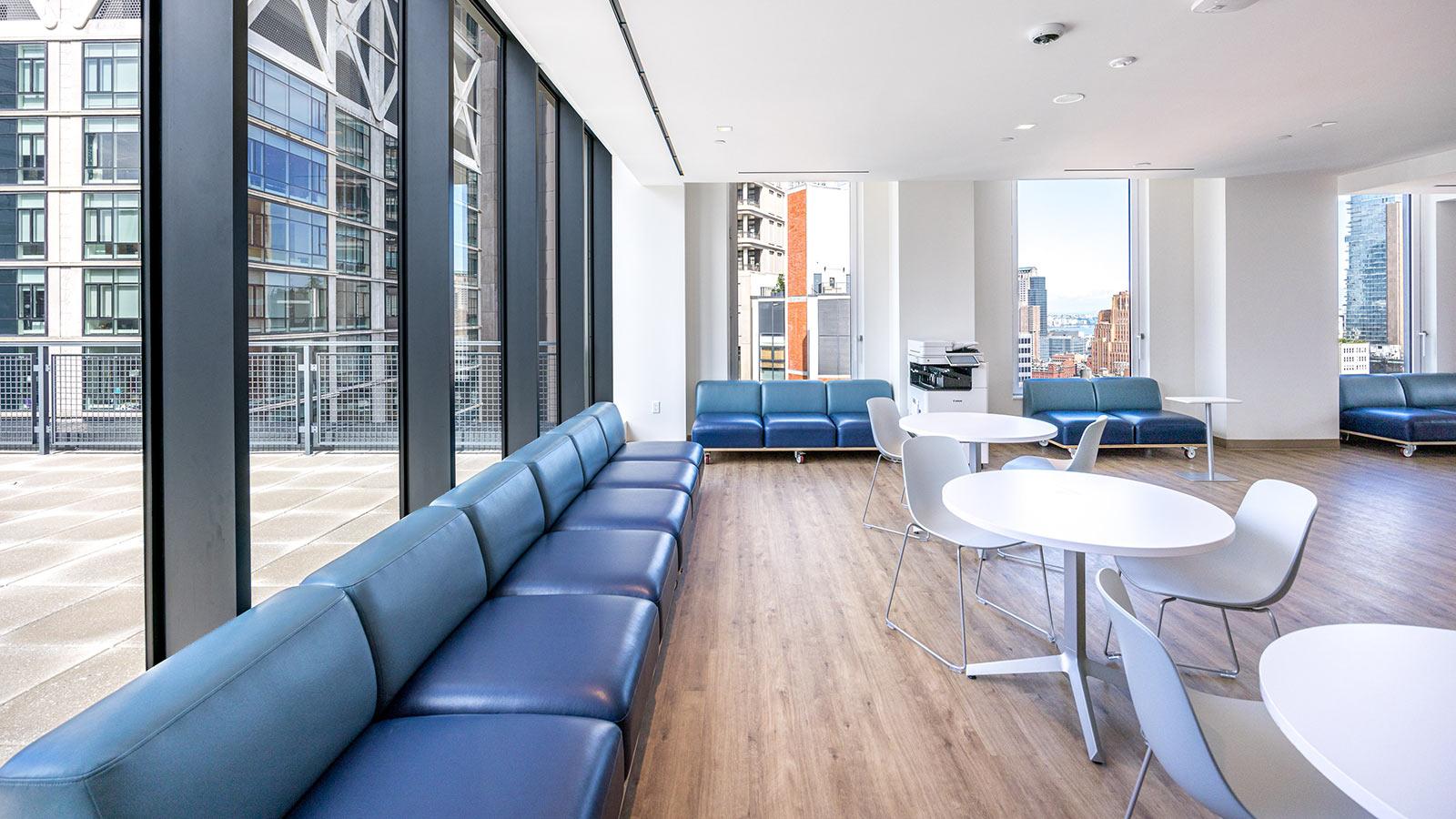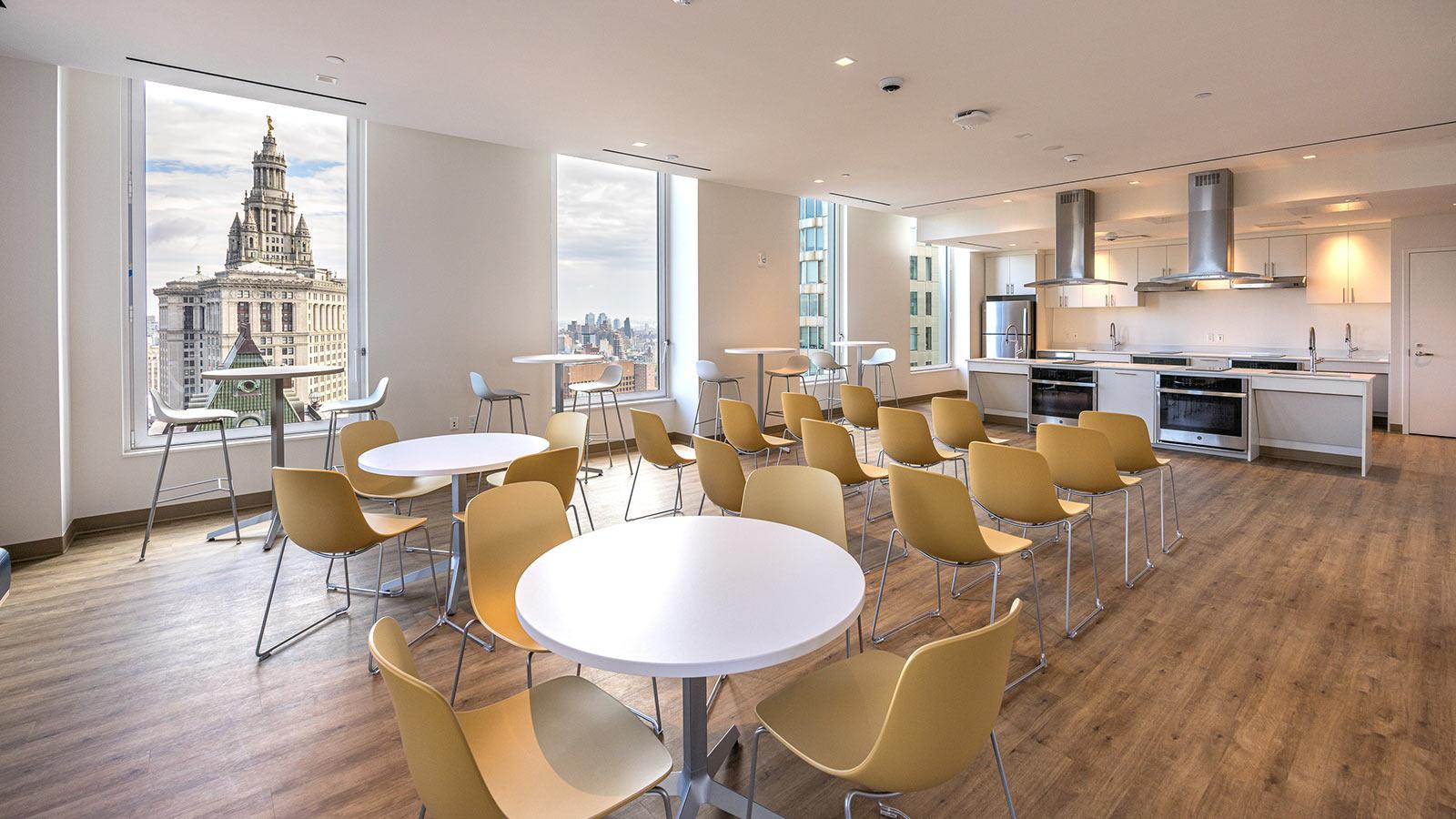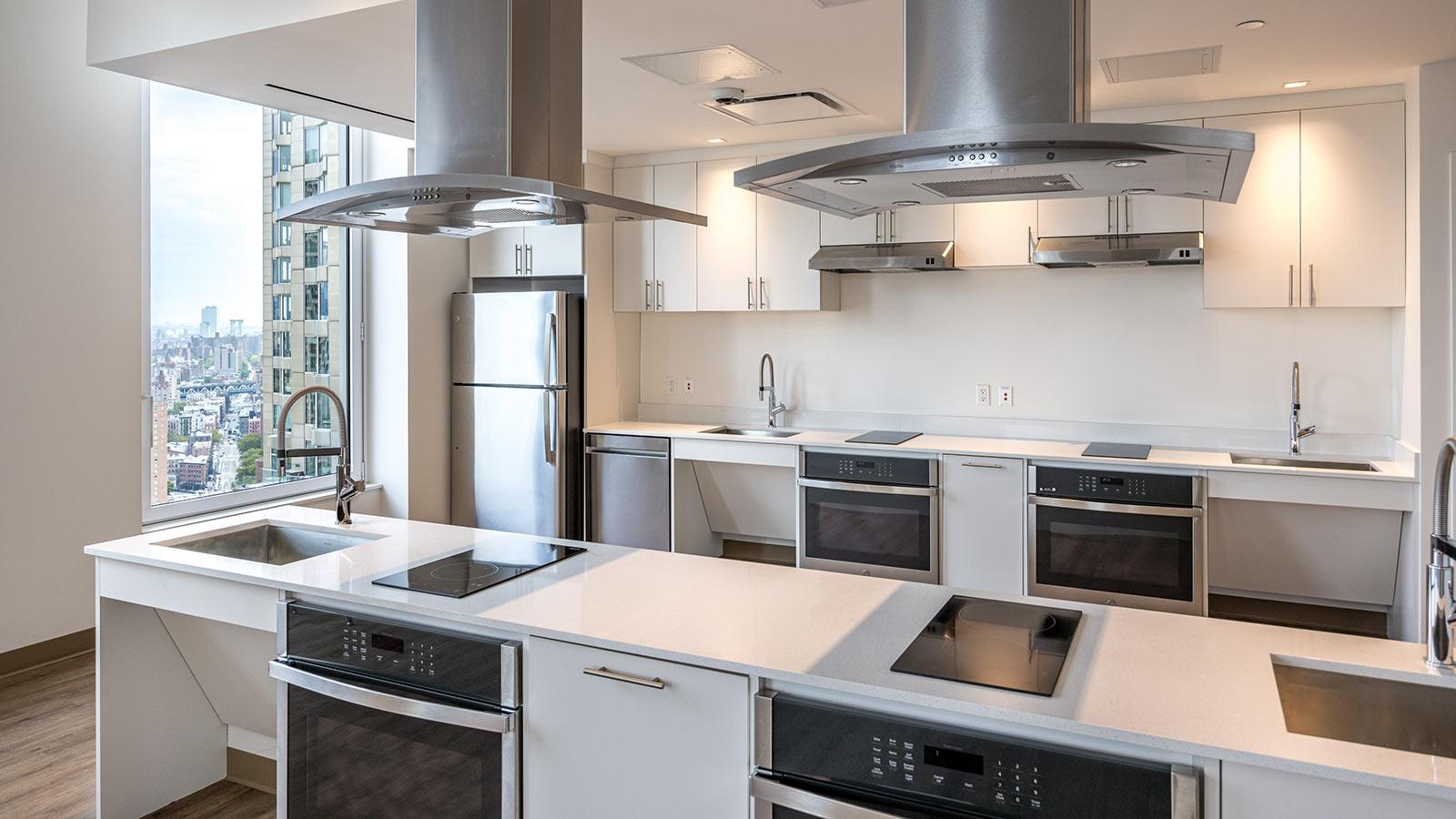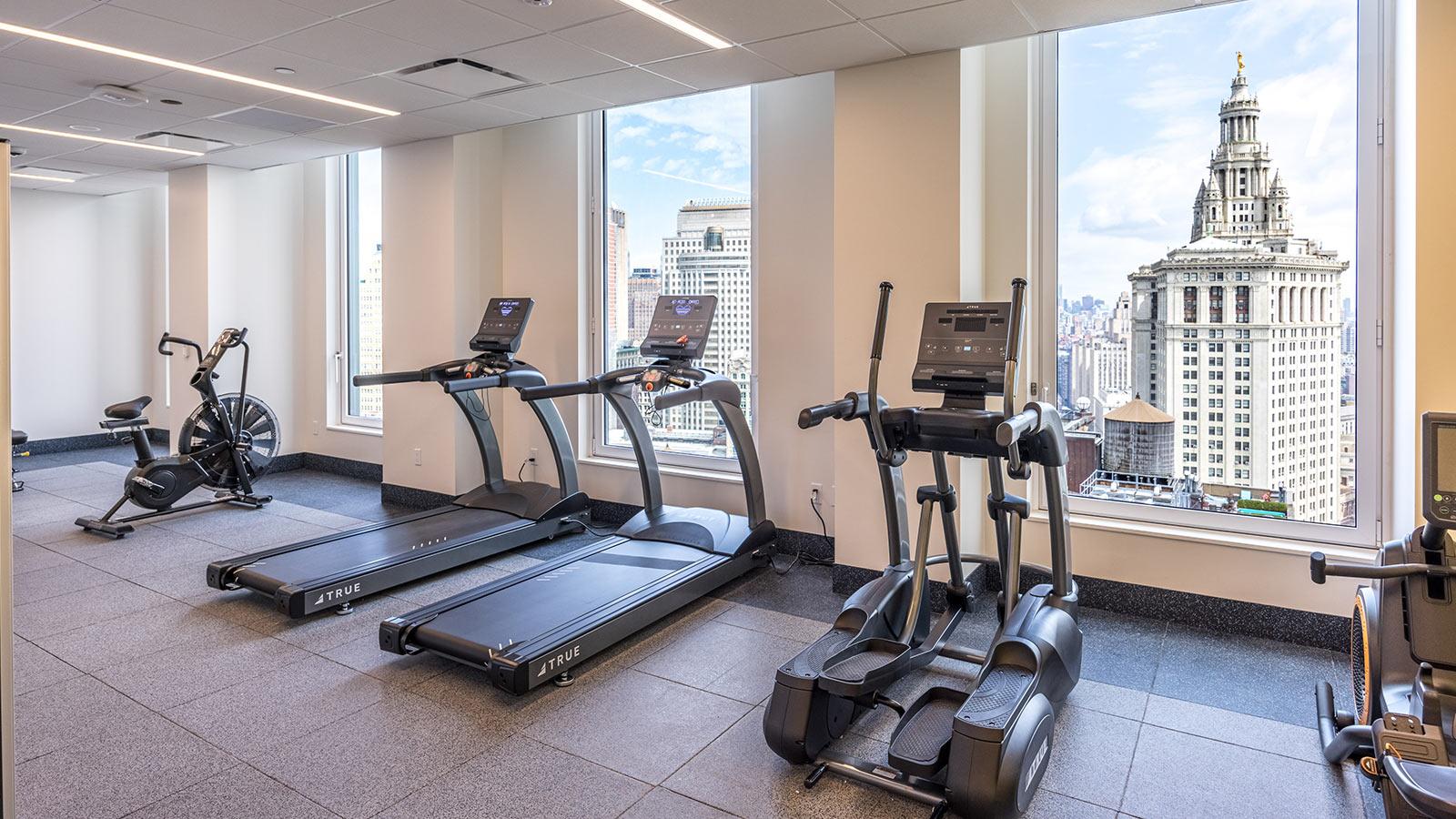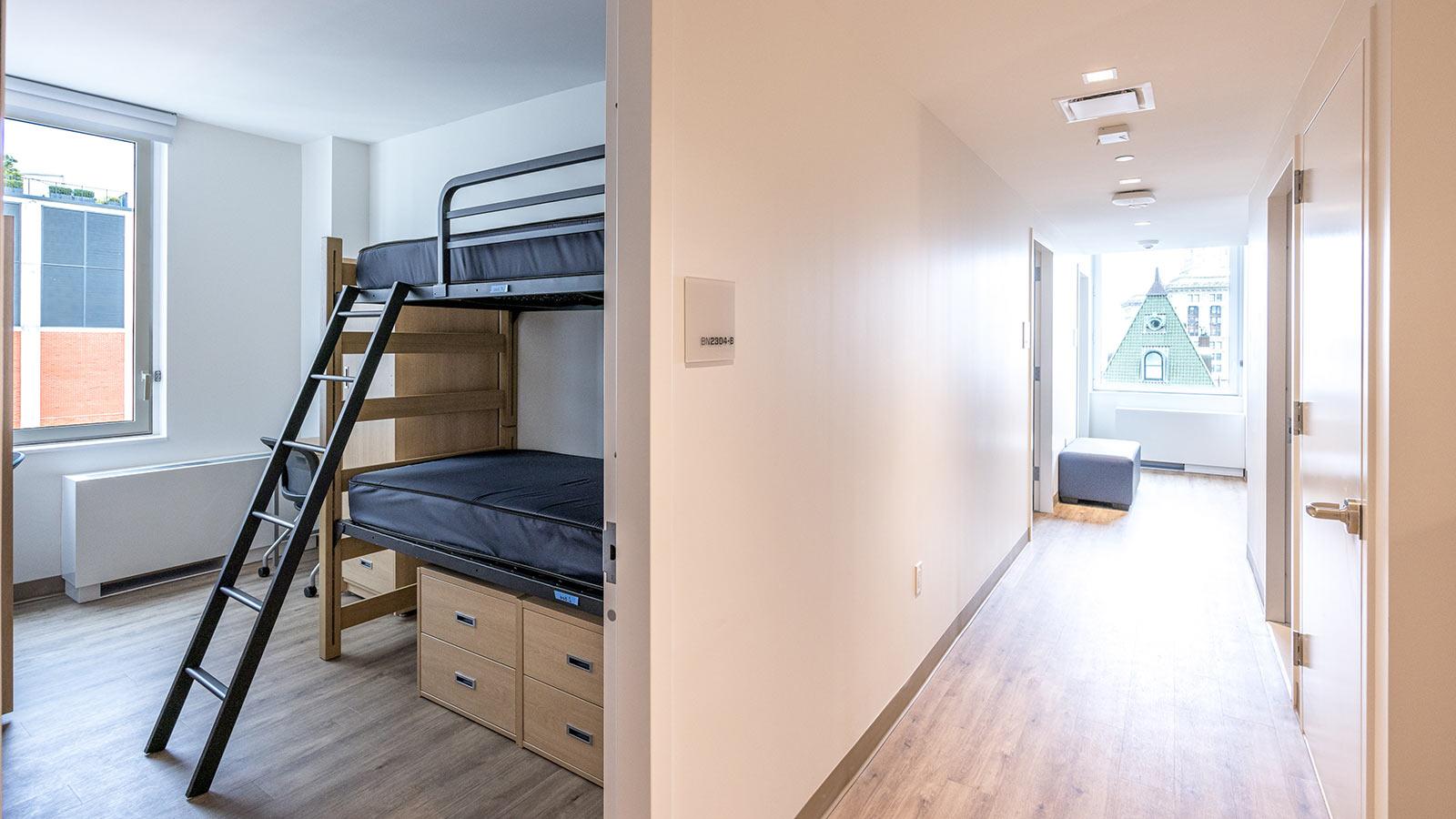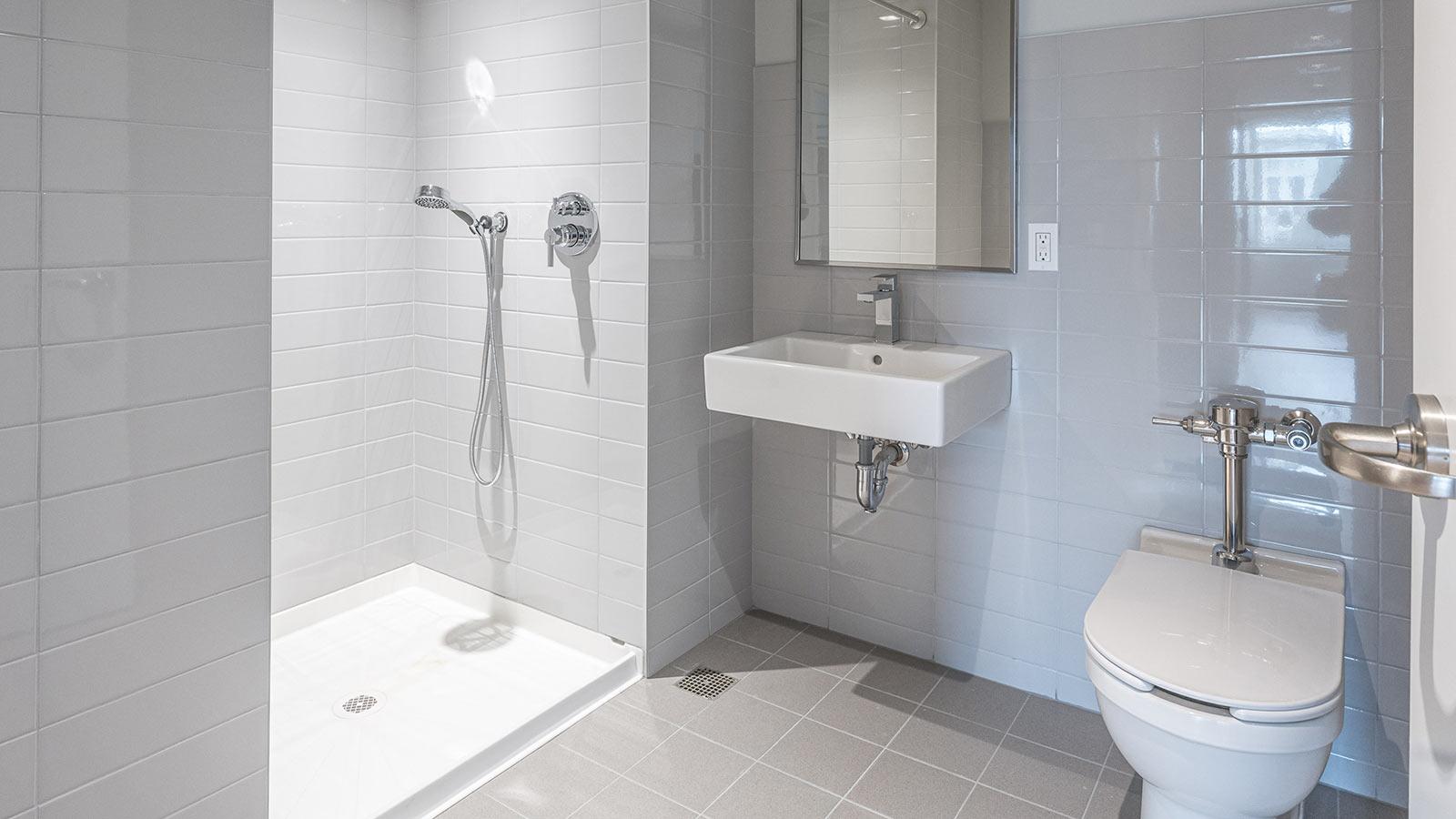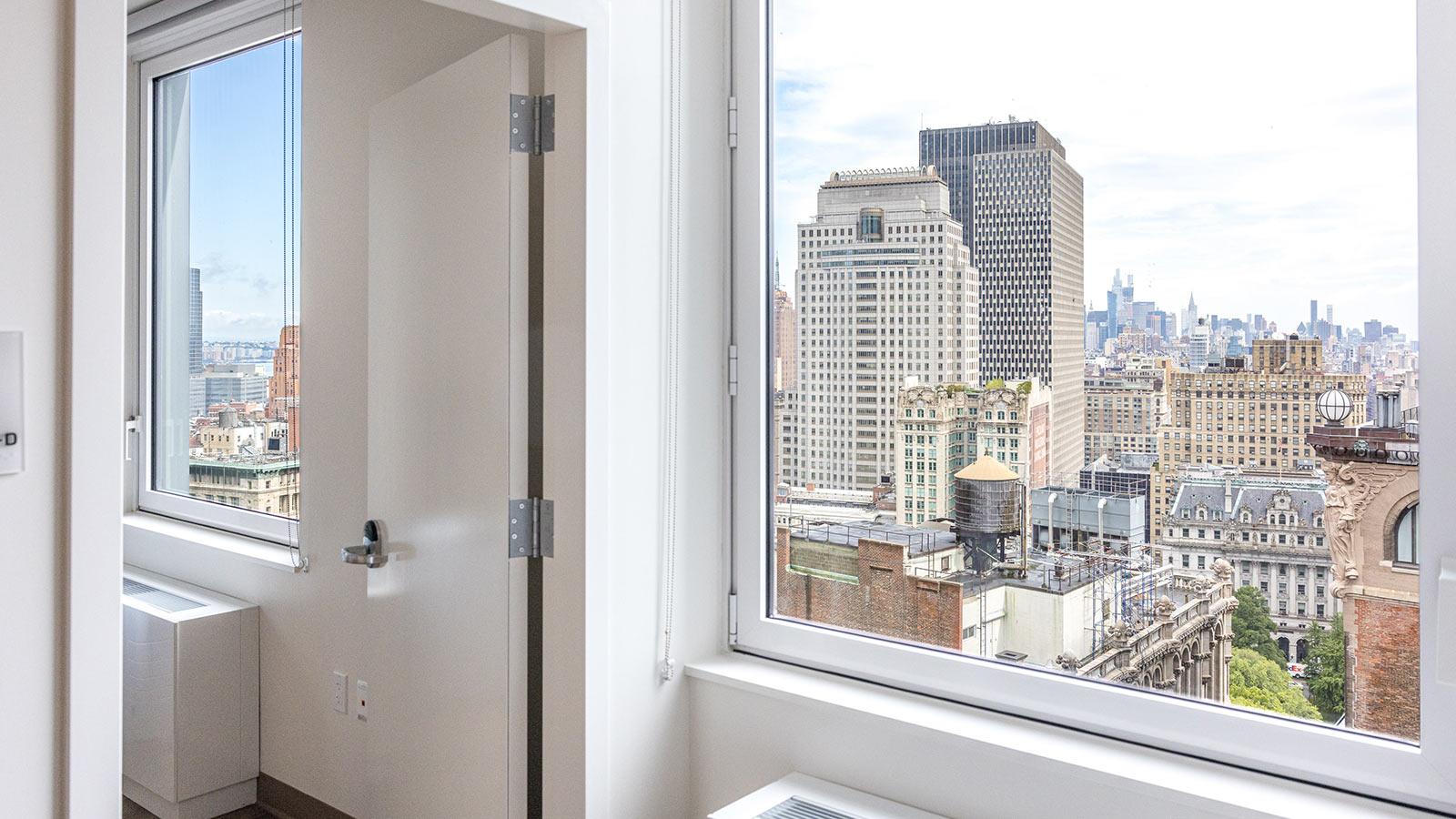 15 Beekman is just up the block from our other residence hall at 33 Beekman. It's a 26 story, mixed use building.
The two floors of the Beekman Library boast floor to ceiling windows and unparalleled views of the stunning NYC architecture that surrounds 15 Beekman.
The main lobby of 15 Beekman features a Pace-exclusive Starbucks, plenty of seating for hanging out and sipping lattes, a to-go market for convenience items, and a grand staircase connecting the lobby to the second-floor dining facilities.
Once you enter 15 Beekman, visitors can choose from two elevator banks: one that takes residence directly to the residential floors and another that services the rest of the building.
Our campus dining facilities are spacious and well-suited to not just dining, but connected with friends and classmates. Plus, the floor to ceiling windows allow for amazing natural light.
15 Beekman offers plenty of lounge and study space with amazing views of the city.
Community kitchens and dining areas also allow students to make home-cooked meals.
State of the art cooking and cleaning equipment has been installed in 15 Beekman's community kitchen areas.
Residents of 15 Beekman also have access to fitness centers that overlook City Hall Park.
Suite-style living means several bedrooms connected in private suites.
Suite bathroom facilities include a private walk-in shower, sink, and toilet.
26 stories means residents of 15 Beekman have stunning views of the city that never sleeps.