Alumni Hall is a modern, sustainable, and dynamic living and learning community. Centrally located in the heart of campus, Alumni Hall is a four-story residence hall that houses 527 students (primarily first-year students with limited space for returning students), in semi-suites. Semi-suites in Alumni Hall feature either two doubles sharing a bathroom, or a double and a triple sharing a bathroom. Other amenities in this 125,000-square-foot residence hall include two classrooms, a dining option, lounges, study rooms, and several First Year Interest Groups (FIGs)—themed communities in the residence halls that bring together students with common interests. 
Special Notes 
24-hour security desk on the first floor 

Welcome desk 

Kitchenettes and laundry rooms on each floor 

Cafe in the lobby that serves coffee and grab and go food 

Two flexible classrooms with seating for 18-24  students and state-of-the-art technology 
First Year Interest Group (FIG) themes lounges and study lounges 
Most rooms in Alumni Hall have the following room measurements, although there may be unique differences in different rooms.  
Room Measurement: 12 feet x 14 feet 

Bed Measurement: 2 and ¾ feet high when raised to maximum level. This can be adjusted lower.  

Set of drawers (2 sets per student): 20 inches high x 30 inches wide *Note: Drawers can fit under the bed side by side or can be stacked (not under the bed) 
Window: 6 feet high x 5 feet wide 

Desk: 30 inches high x 41 inches wide 

Desk Carol (sits on top of the desk): 21 inches high x 36 inches wide 

Wardrobe: 5.5 feet high & 50 inches from the clothes bar to the ground 
Virtual Tours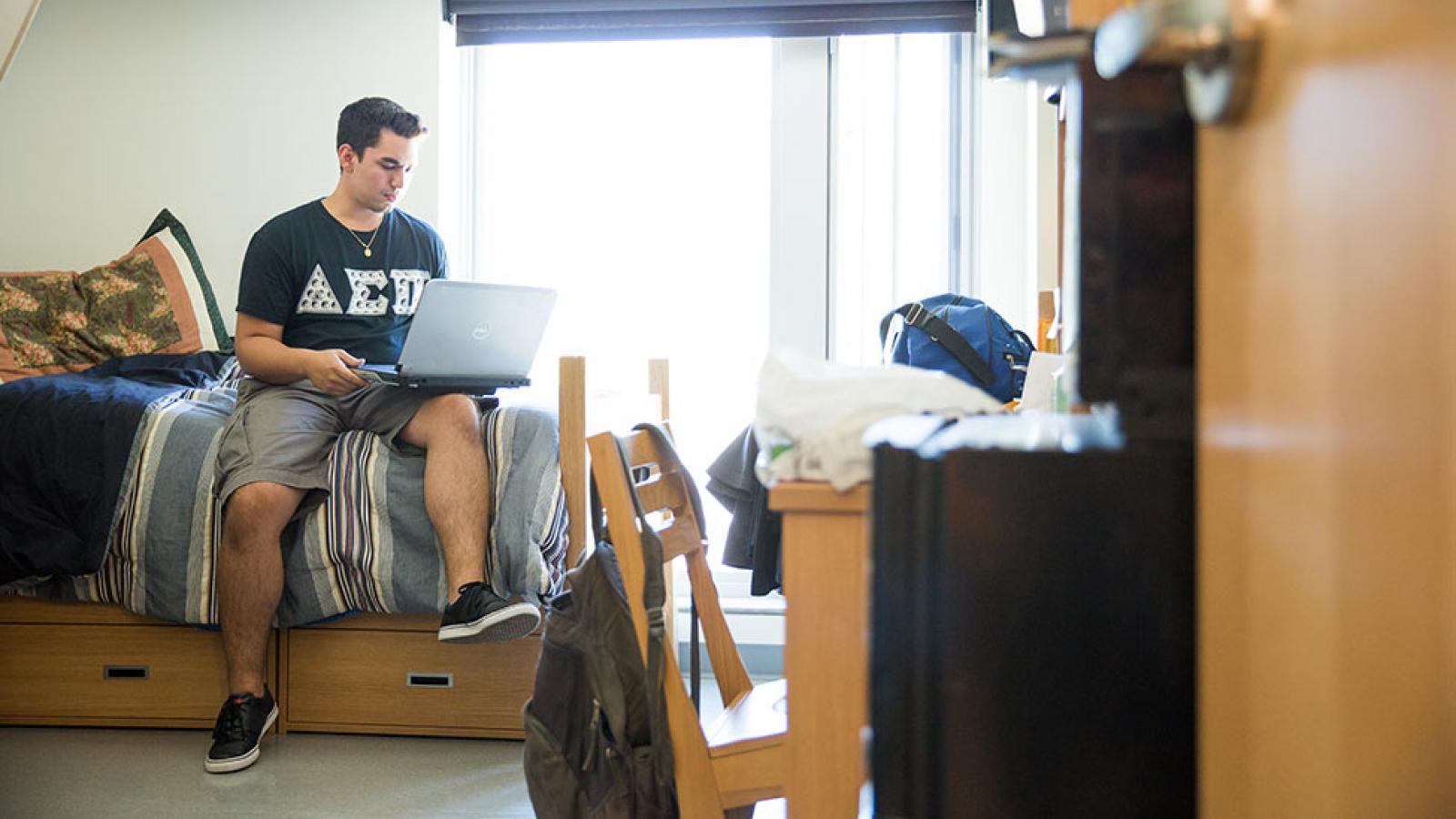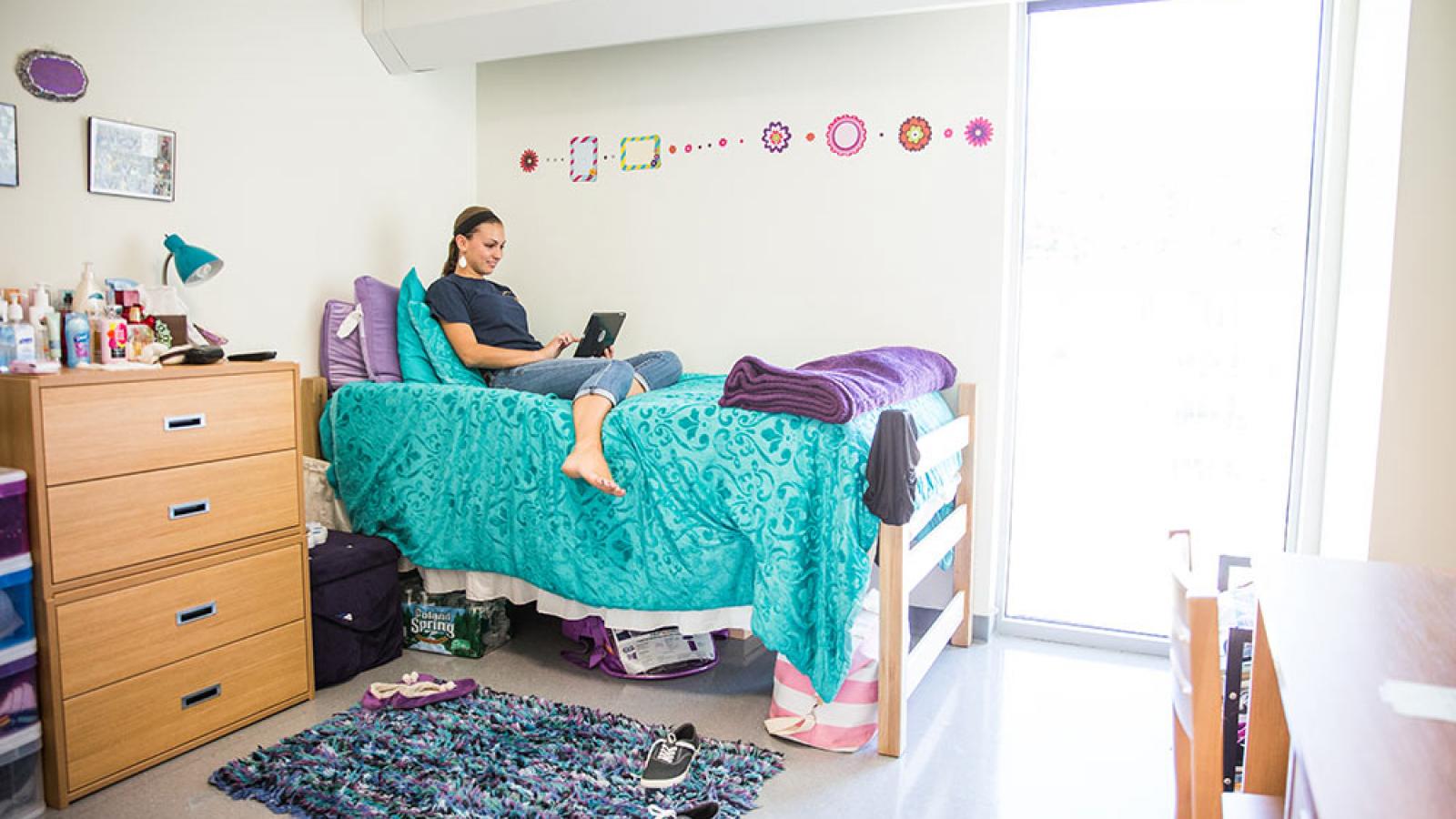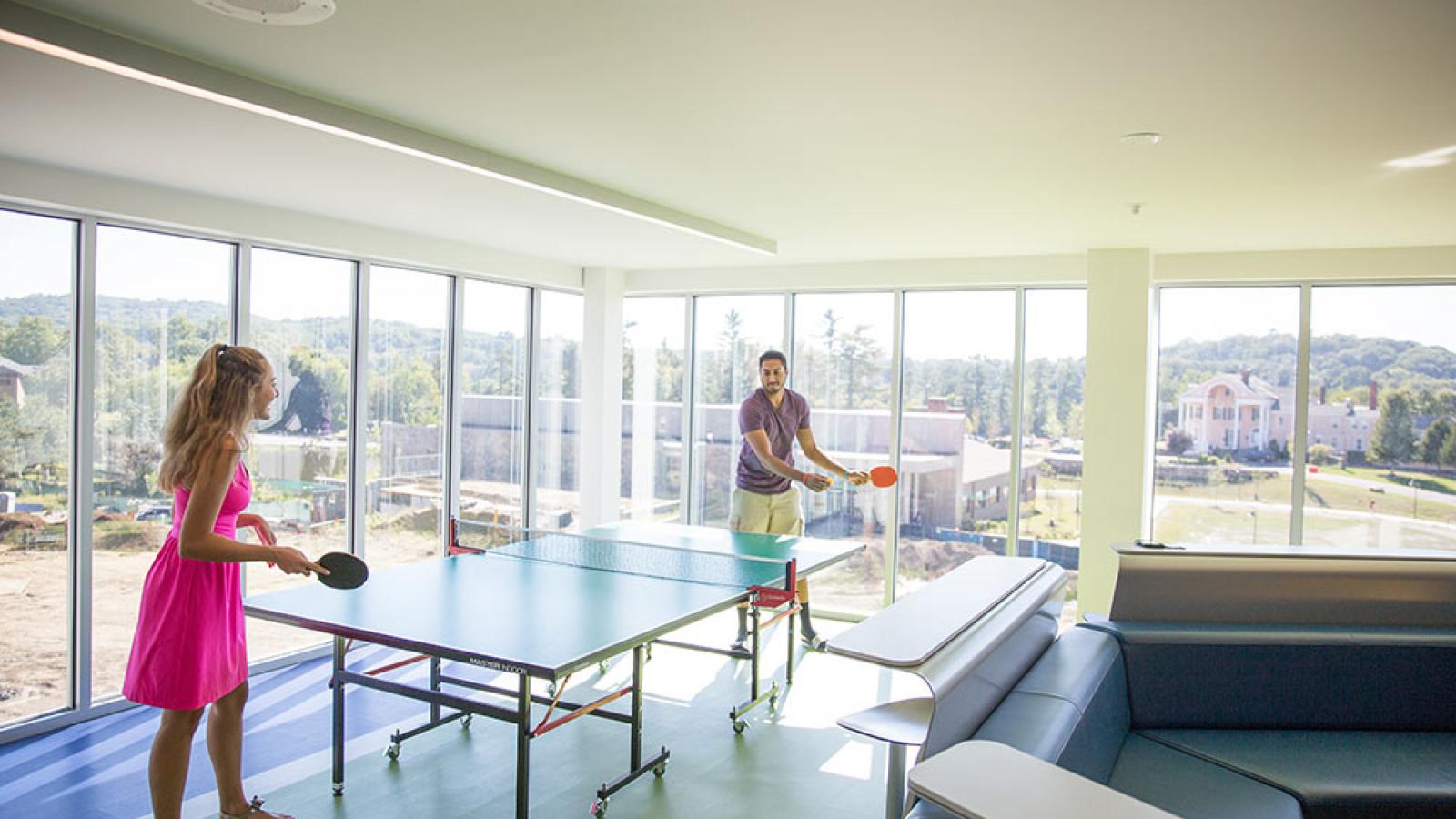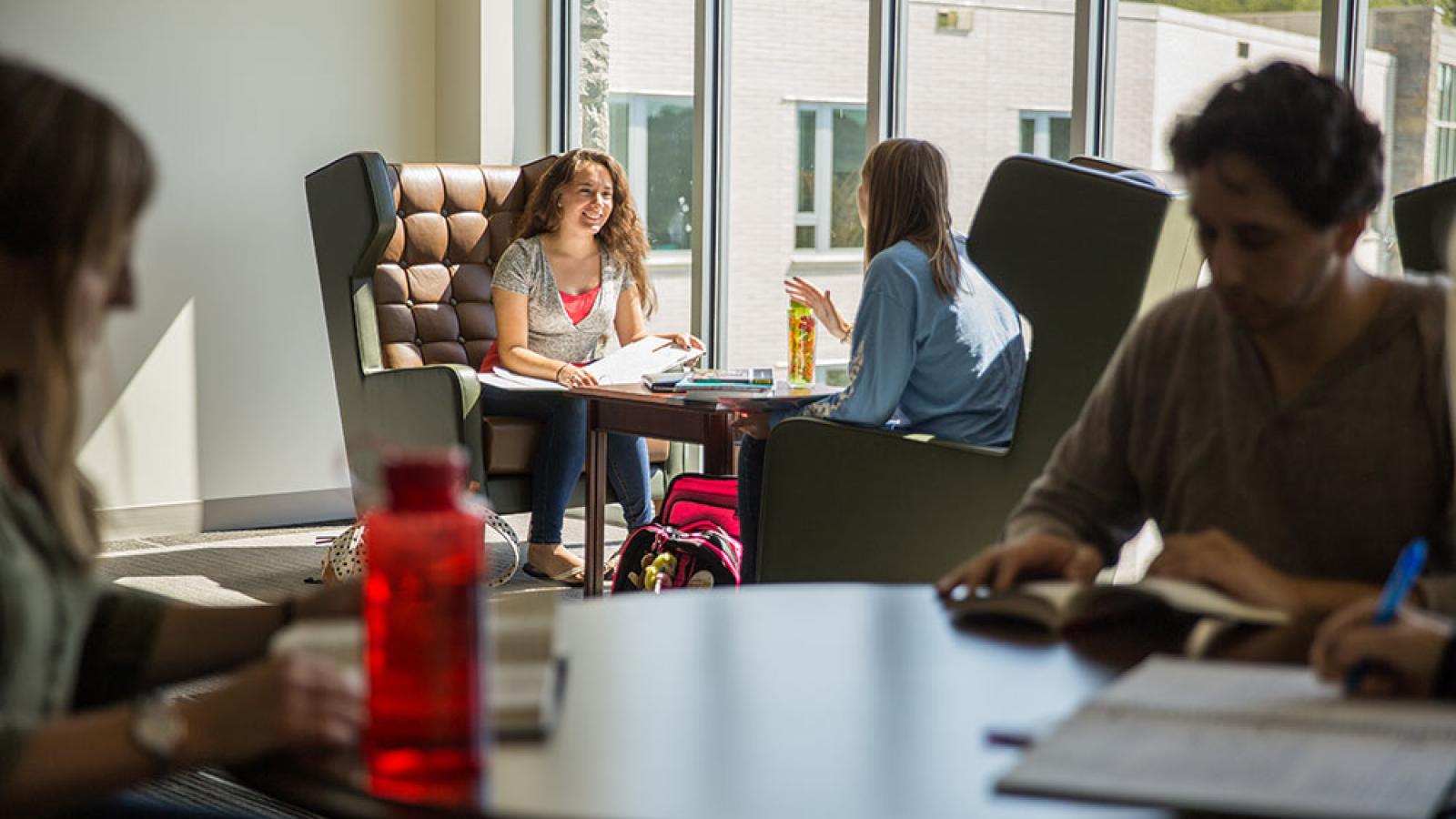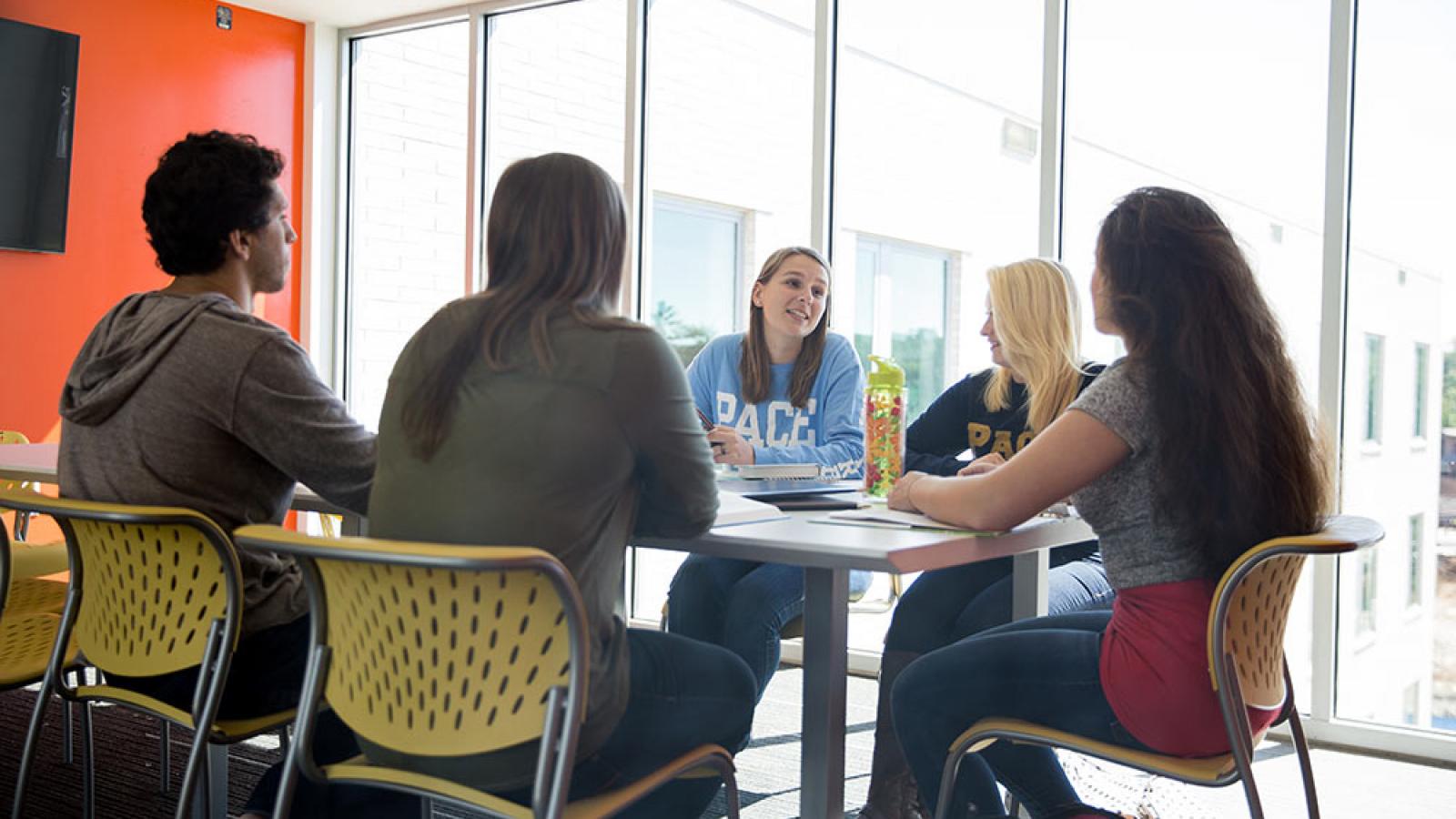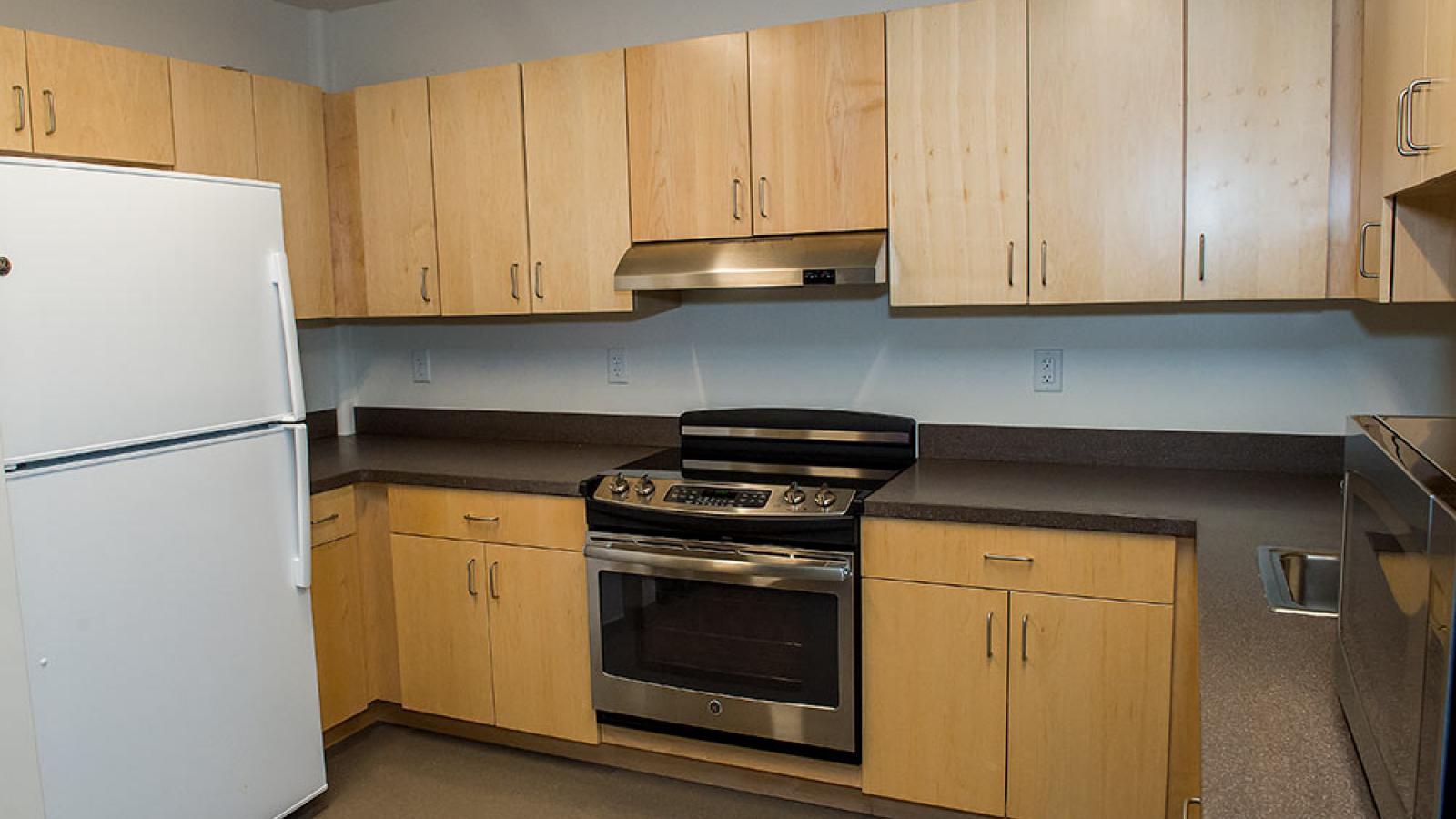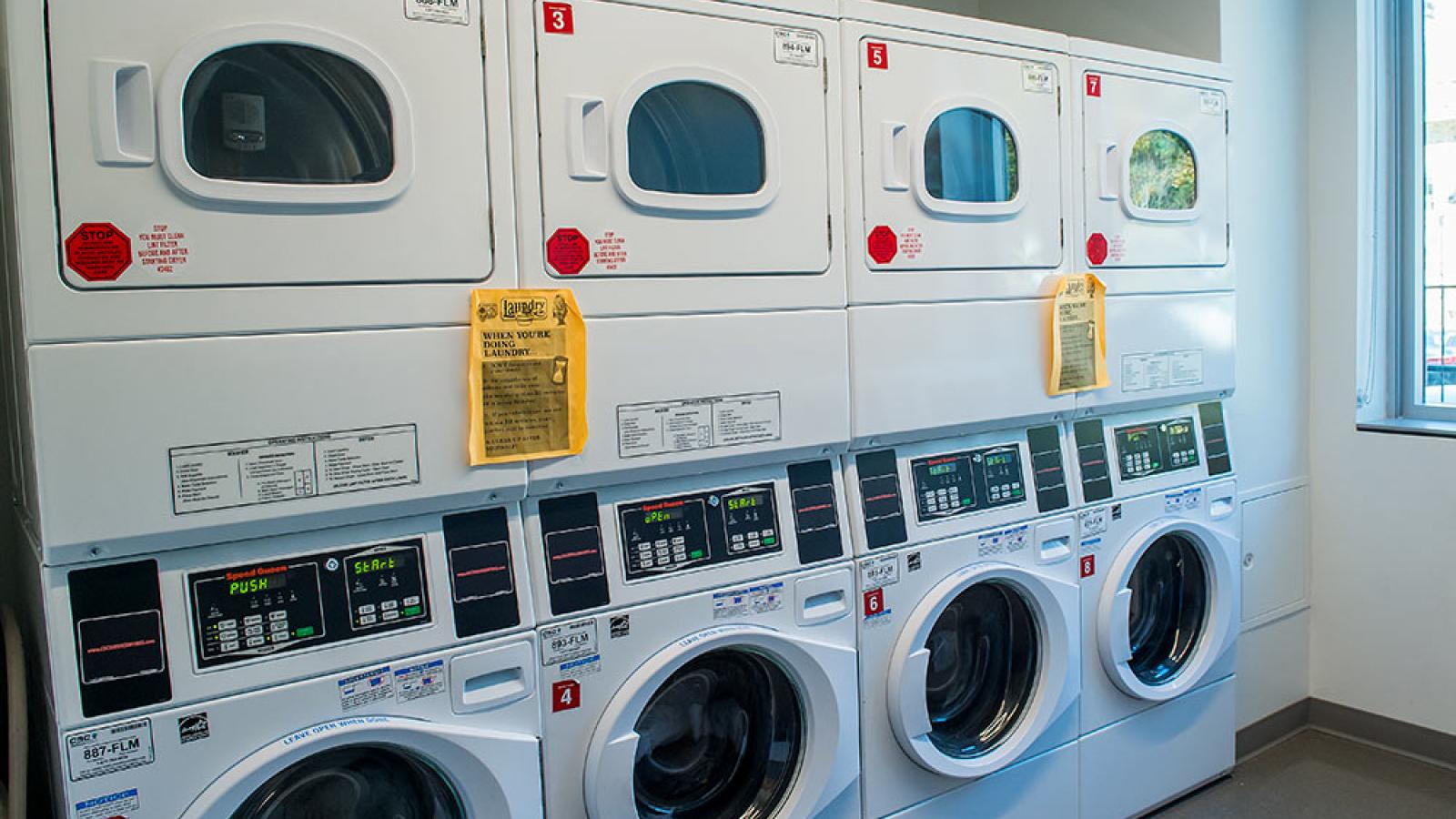 Kitchenette on each floor
Laundry room on each floor