Adolescent Education, MST
Location
New York City

Westchester
Make a Lasting Impact on Our Youth
Make an impact in the lives of middle and high school students and become a teacher. With our master's program in adolescent education, you will learn how to tackle many types of classroom situations and develop creative strategies to help every adolescent thrive in school. This program will prepare you to teach grades 7–12 in a selected specialty subject, including biology, chemistry, earth science, English, LOTE, mathematics, physics, and social studies.
Be Ahead of the Class
Our MST programs establish strong foundations for teaching all learners with opportunities to extend certifications with additional coursework in the middle grades, TESOL, bilingual education, literacy, and special education.
Get hired. Our strong partnerships with local school districts mean that our students are getting hired before they even graduate.
With the capstone teacher as researcher project, you'll have the opportunity to create original research on an educational issue embedded in current contexts of teaching.
Our coursework integrates key knowledge and dispositions necessary to teach in today's modern classrooms, using technology to address the specific needs of all learners including students with disabilities and culturally and linguistically diverse students.
Image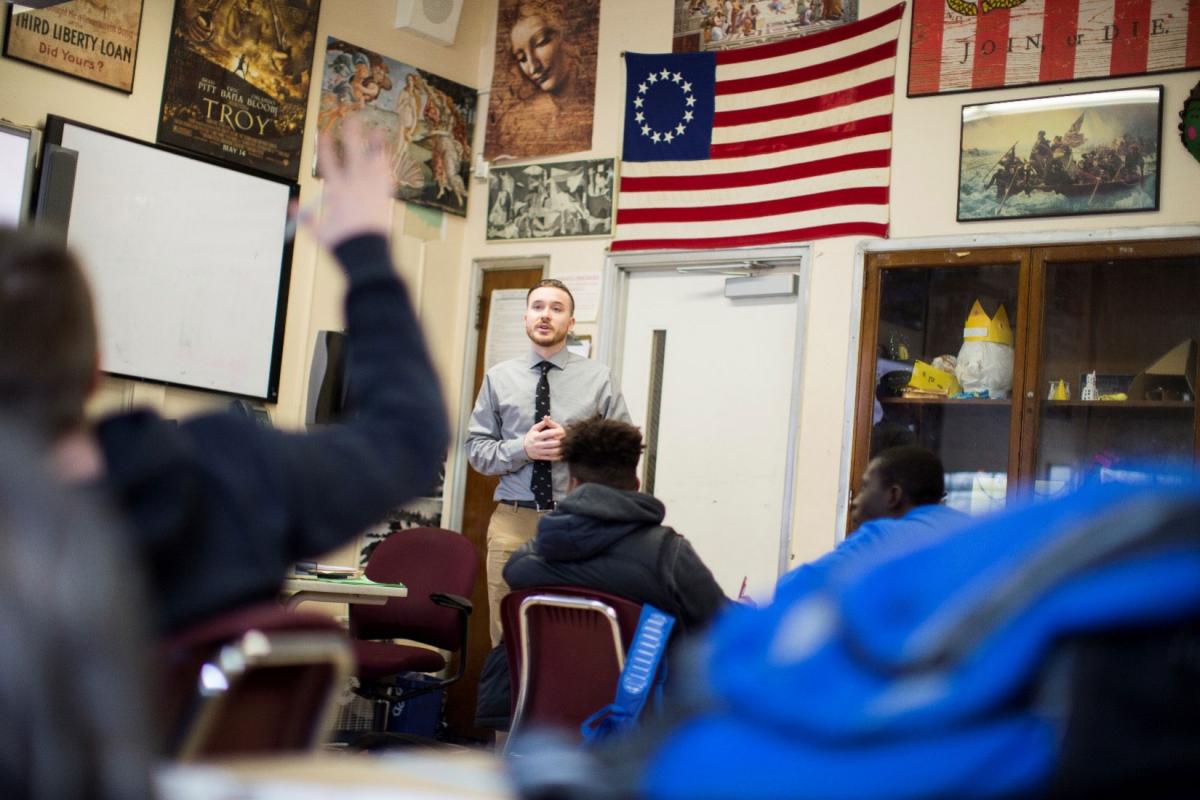 TAKE COURSES LIKE…
This 30-credit program engages students in content and practices that foster diversity, equity, and inclusion in today's classrooms. This program leads to certification in adolescent education in a content area.
ADD OPPORTUNITIES AND EXPERIENCES
This research-based program emphasizes problem-based inquiry, multimodal literacies, and an emphasis on diversity, equity, and inclusion. You will learn to create effective and diverse experiences and engage students in deep learning in your content area.
CHOOSE YOUR CAREER
This program leads to certification in adolescent education, grades 7–12, in a subject area.
WHERE GRADUATES ARE EMPLOYED
NYC Department of Education
Dutchess, Putnam, Rockland, and Westchester Public School Districts
of our graduates are employed or continuing their education
best secondary education school in New York (Source: College Factual)
special education job placement (Source: Intelligent.com)