Literacy and Special Education, MSEd
Location
New York City

Westchester
Harness the Power of Literacy
The Literacy Specialist and Special Education, MSEd provides you with the opportunity to enhance your teaching career with a dual certification in the fields of both literacy and special education. Choose either a childhood or adolescent track to learn to support students' literacy development and strengthen their academic and social abilities. 
You can also complete the MSEd, Literacy online.
Be Ahead of the Class
Get hired. Our strong partnerships with local school districts mean that our students are getting hired before they even graduate.
Integrate key knowledge and dispositions necessary to teach in today's modern classrooms. Our coursework includes applications of technology to address the specific needs of all learners, including students with disabilities and culturally and linguistically diverse students.
Become media smart. Our instruction using and teaching use of apps and media, for literacy learning and content area activities, is engaging and informative.
We are a proud member of the Association for Advancing Quality in Educator Preparation (AAQEP), an accreditation organization for educator preparation programs that promotes the preparation of effective educators through innovative, outcomes-focused programs that engage education's toughest challenges, directly and in context.
TAKE COURSES LIKE…
Our Literacy Specialist and Special Education MSEd will readily equip you to teach diverse populations of students with various ranges of learning abilities. Coursework is offered in Research, Differentiated Teaching Methods, Diagnosis and Assessment, Technological Integration, Writing and Media Production, and Literature. Classes are conveniently offered in the evening and include face-to-face, hybrid, and online coursework in lecture, fieldwork, and practica experiences.
Image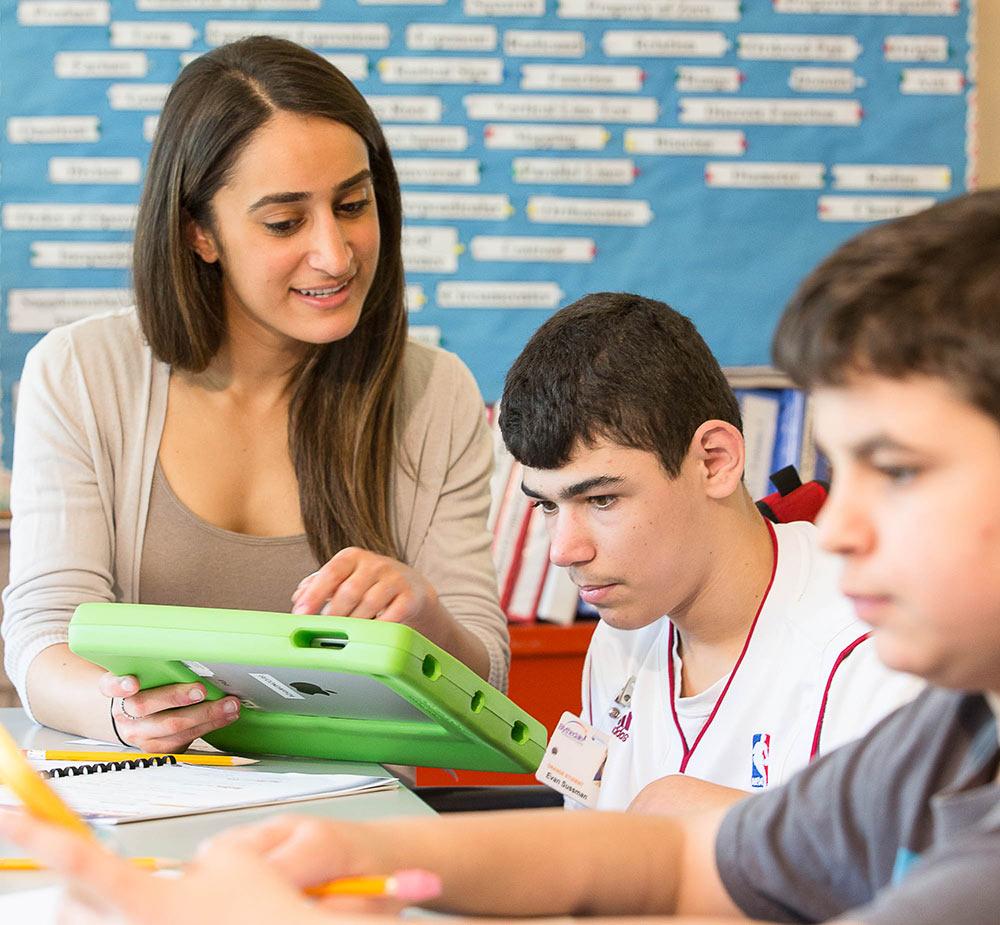 ADD OPPORTUNITIES AND EXPERIENCES 
The practica will take place in the final semester in which you will complete 50-hours in literacy and 40 hours in special education in early and intermediate level placements for the childhood track, and young adolescent and high school level placements for the adolescent track. There is also an opportunity to present papers and research at local professional conferences. And finally, school-based tutoring experiences are assignments in many of our classes.
CHOOSE YOUR CAREER
Once you pass the New York State Certification Exams, you will become a certified Literacy and Special Education Specialist in your chosen track:
Childhood: Special Education (Grades 1–6) AND Literacy Specialist in Childhood (Pre-K–Grade 6) OR
Adolescent: Special Education (Grades 7–12) AND Literacy Specialist in Adolescent (Grades 5–12)
Once certified, explore career paths such as literary specialists and coaches, and special education teachers in special education or inclusive classrooms.
WHERE GRADUATES ARE EMPLOYED
NYC Department of Education, Dutchess, Putnam, Rockland, and Westchester School Districts
of our graduates are employed or continuing their education (Source: Pace University Career Services)
best education schools in the US (Source: College Factual)
special education job placement (Source: Intelligent.com)