Semester 2023 Update
Pace University has returned to mostly in-person classroom instruction for on-campus courses. Therefore, all ITS computer classrooms, New York City Tech Zone, and Pleasantville CRC Lab are kept in standard in-person configuration. However, a small number of machines will be kept for remote access use only (see Remote Access to Computers section below).
Please note that our facilities may be operating with reduced or no staff at certain times. However, all lab users must follow the University's established protocols and stated guidelines for everyone's protection.
Computers Around Campus
To help maintain computer availability, we have temporarily redistributed a number of computers to other areas around the New York City and Pleasantville campuses. For a list of current locations, please see Campus Locations for Satellite ITS Lab Computers. We will continue to update the list as new locations are confirmed. Users of these computers are expected to disinfect the equipment before and after use.
Remote Access to Computers
ITS provides access to course software remotely via the methods below.
Remote Lab
As a temporary measure, some of the ITS computer lab workstations and their installed software are available remotely for general access and as part of pre-defined courses.
Virtual Lab
Access available course software right through your web browser. No need to install any software on your computer.
Note: Duo MFA is required to access these resources. For Duo enrollment instructions, please review the Duo (MFA): First Device Enrollment article. For a full list of protected systems, please review the Duo Multifactor Authentication (MFA) article.
Information Technology Services provide open-access computer labs for Pace students, faculty, staff, and Alumni with a valid Pace Portal account. Computer Lab software offerings include popular word processing, spreadsheet, desktop publishing, graphics software and other packages as well as course-specific offerings for the Mac and PC. The Pharos Printing System multifunction device offers printing, copying and scanning services.
Eligibility
Students, Staff, Faculty, authorized Alumni, and authorized Guests.
How To Get This Service
The New York City Tech Zone and the Pleasantville Computer Resource Center (CRCs) open access computing Labs availability is located at the Hours of Operation page. Below is more information about the New York and Pleasantville computer labs.
New York City Tech Zone
Image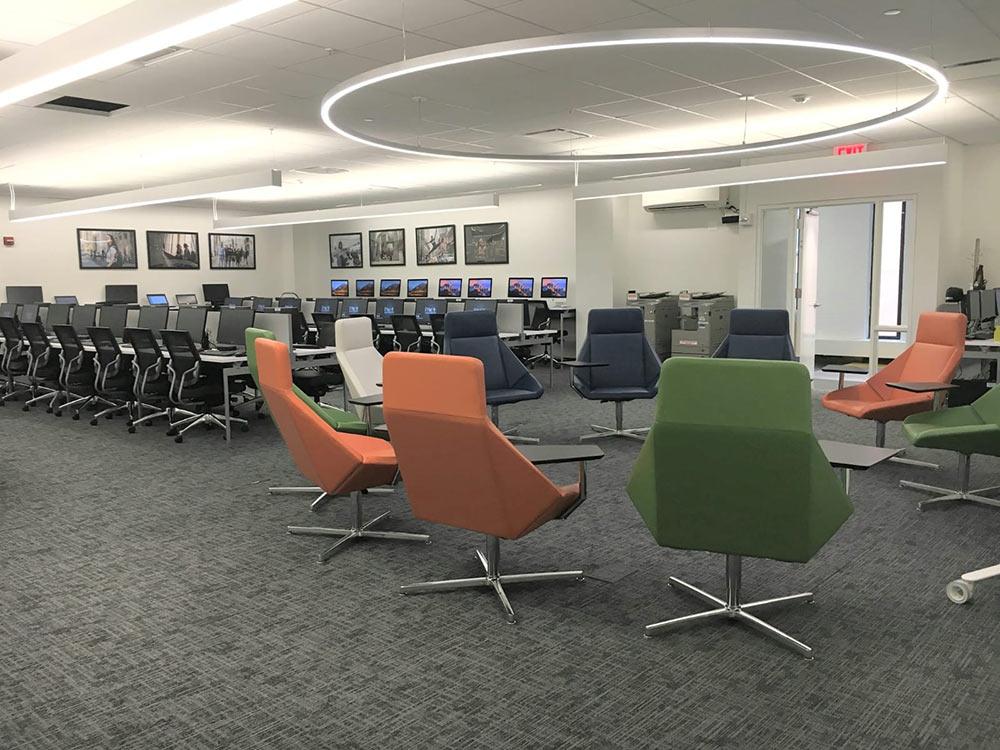 Location: One Pace Plaza, Room W202
# of Computers: 48 PCs (Windows 10) and 14 Macs
Other Equipment:

4 Laser Printers
1 Color Printer
1 Scanners
1 Scantron Machine

Other Information: Lounge Area with 5 Tablet Arm Chairs
Pleasantville CRC
Image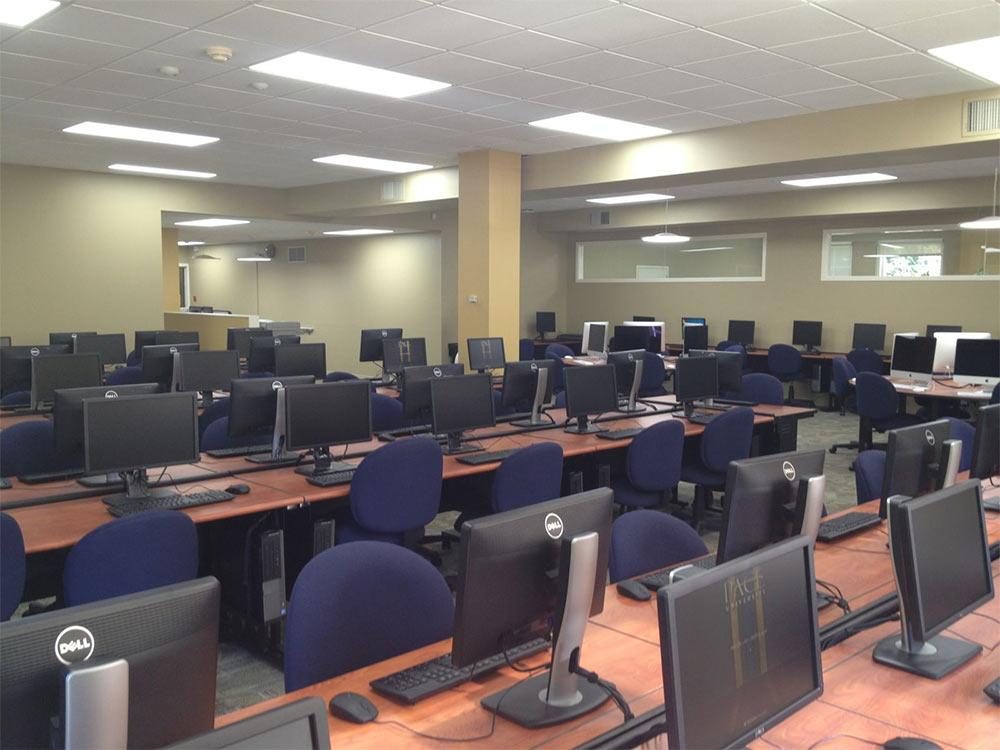 Location: Willcox Hall, 2nd Floor
# of Computers: 51 PCs (Windows 10) and 12 Macs
Software: Pleasantville CRC Software List
Other Equipment:

2 Laser Printers
1 Color Printer
1 Scanner
1 Scantron Machine
Support
Contact the Computer Lab
New York: (212) 346-1698
Pleasantville: (914) 773-3642
Learn More